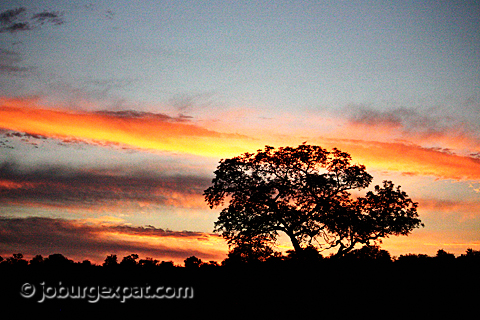 It's no secret that many South Africans have left their native land over the last few decades to build a new future elsewhere, particularly seeking out Western countries with stable political environments such as Australia or England.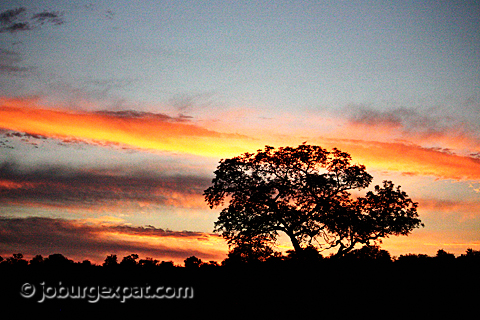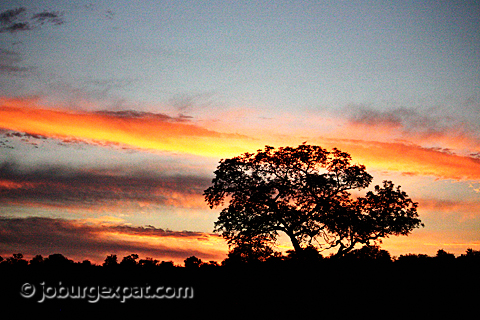 What surprises many, however, is that there has been a fairly large flow of human capital in the opposite direction as well.
While South Africa is a large recipient of refugees from other African countries, such as Zimbabwe – a story that is much drowned out by the current European refugee crisis – it is also the dream destination of many Western citizens seeking a retirement home that offers a high quality of life at an affordable cost.
But how do they actually make it work?
It's one thing making the decision to move to a place where the sun shines 350 days a year, but quite another to handle a long paper trail leading through that fabled black hole of government bureaucracy, the South African Department of Home Affairs. Without knowledge of "the system" it seems like quite the insurmountable task.
If you're toying with the idea of relocating or retiring to South Africa, it might help to hear from a person who's recently done just that, like Lotte Sorensen. Originally from Denmark and global nomads over the last decade or two, she and her husband Lauge have made their permanent home in Johannesburg.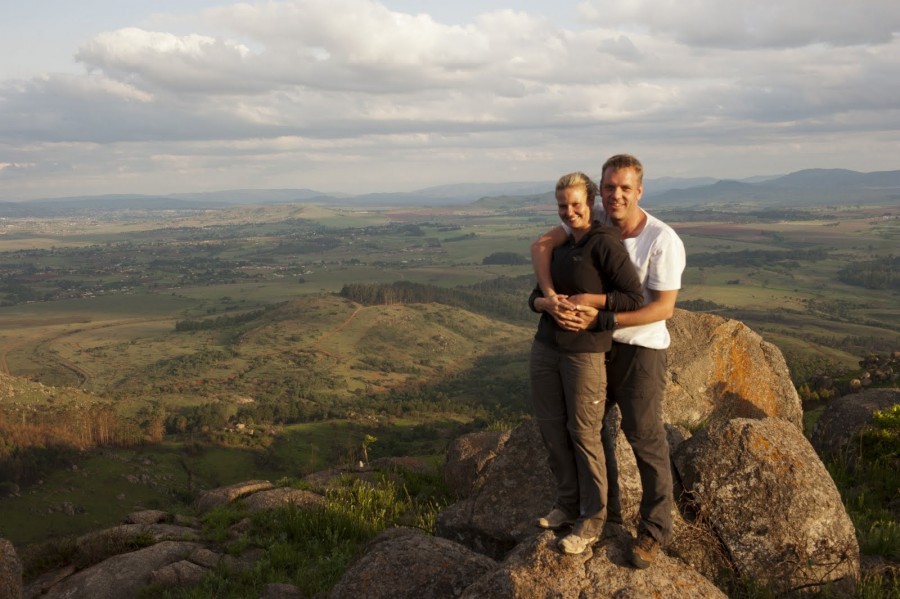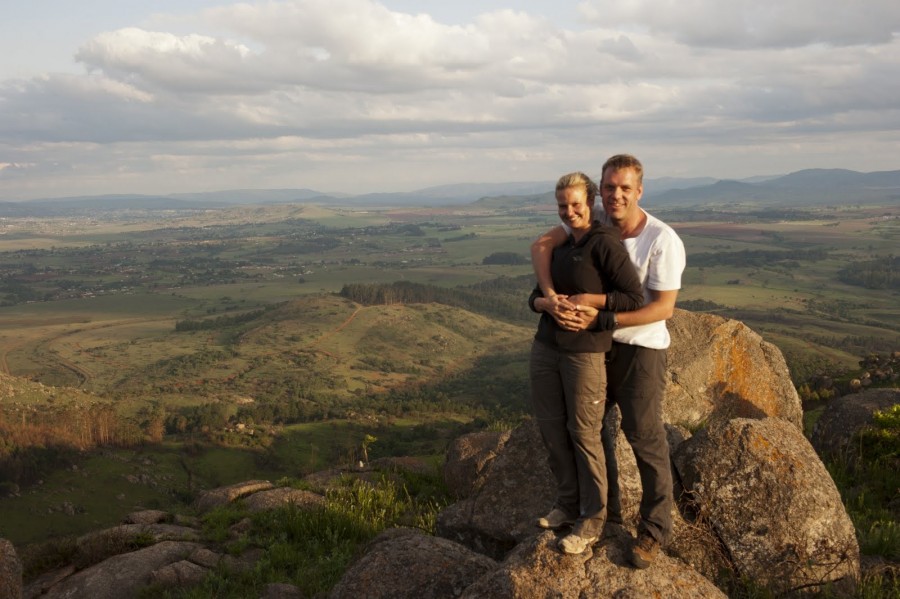 The following is an interview Lotte gave to Joburg Expat:
Joburg Expat: You and your husband have lived all over the world. Can you name some of the places you've made your home?
Lotte Sorensen: We left Denmark in 1998 for a short assignment in New York. One thing led to the other, and after seven years in the United States we moved to Bangalore in India, Beijing, Kuala Lumpur, then Johannesburg, had a short stint in Shanghai and are now back in Joburg.
Having lived in so many places, what made you choose South Africa as your retirement home?
It's a funny story, because at first I wasn't thrilled at all about South Africa. We had spent a wonderful two years in Malaysia, and I was sad to leave. The move was full of all these silly hiccups, and I found myself holed up in a sad service apartment in SA, wary to venture outside on my own, (as I would probably get carjacked, robbed and shot on my way to Pick'n'Pay…..you know how it is). And it rained for the first two full weeks! [Editor: those must have been the 15 rounding out to 365 in above calculation.]
So it wasn't love at first sight.
No, not at all. But eventually we settled in, made friends and explored the country. Joburg and I grew on each other, to the point where I was devastated when it was time to leave. When we got to Shanghai, I almost immediately started making plans for how we could return. The timing was good: My husband didn't particularly enjoy his assignment there, and after 15 years "on the road" we were both rather ready to settle down.
Were there any good reasons to settle in South Africa, other than liking it there?
I would like to say that the choice to make South Africa our retirement home was based on very rational criteria: cost of living, quality of life, infrastructure, access to medical care, climate… And in fact, South Africa does tick most of these boxes. But mainly I was just madly in love with this country and very eager to stay in one place longer than two years at a time.
Did the visa/permanent residency application process play a role in choosing South Africa?
I suppose it did. If the retirement visa route to permanent residence hadn't existed, or we hadn't qualified… then it wouldn't have happened. In that case we'd probably live in Malaysia now, taking advantage of their retirement visa scheme called MM2H ("Malaysia My Second Home"), which is not a bad alternative and would have been our Plan B.
What exactly do you mean by the "retirement visa route" you just mentioned, and what rights does your current status give you in South Africa?
We applied for the temporary retirement visa [editor: the proper name is "Retired Person's Visa" – see more details on visa categories here], which is valid for four years and renewable for as long as requirements are fulfilled, at the SA High Commission in Shanghai. We spent a few months collecting all of our required documentation. The police clearance reports (from every country you've lived in since 18 years old – in our case six!), was a particular hassle. Financial statements, medical certificates, etc., including translations and legalisations… I won't lie, it was a lot of work. We finally went to the High Commission one morning with two big piles of paper to turn in, and to our astonishment received a call by lunchtime that our passports with visas were ready for collection.
[Shakes head.] Wow, that last part will make anyone who's ever dealt with the Department of Home Affairs turn green with envy! So do you and your husband still have the status of temporary residents via your Retired Person's Visas?
No, for the simple reason that as temporary residents we wouldn't have been allowed to work. As soon as we arrived in Johannesburg we started getting ready to file our application for permanent residence on the basis of our retirement visas [editor: It's called Residency-on-other-grounds; normally, you have to wait 5 years before you can apply for permanent residence, but residency-on-other-grounds allows you to start the process right away; click here for more info]. Except for a couple extra things, it was more or less the same documentation as we had needed in Shanghai, so thankfully we were able to skip a few steps and recycle some papers (the police clearance reports, e.g. are considered valid for six months).
This time we handed in our applications at the Home Affairs HQ building in central Johannesburg. We had hired an agency specialising in immigrations processing to double and triple check everything, as we had heard stories of applications being denied for any slight imperfection or silly technicality…
Ha!
…and the clerk did spend a good 15-20 minutes closely looking over every single piece of paper, challenging us on a few of them, but finally was satisfied and handed us a receipt with a processing ID-number and a you will be contacted in 12-24 months. It was 13 months to the day when we received an email with the good news. Sigh of relief and cause for celebration!
You mean to say, they just sent you an email without you having to prod them relentlessly, in person, standing in line for days? My readers might not actually believe you…
Yep! We are now Permanent Residents of the Republic, with rights to live and work here permanently. We can apply for (must apply for, actually) SA identification cards and driver's licenses. Should we choose to, citizenship can be applied for after 5 years, this would grant rights to vote in elections and to apply for a South African passport.
All joking aside, South Africa does have the reputation of being overly bureaucratic. But you've lived and worked in many countries. Would you say filing the paperwork and getting everything approved was easier or more difficult than elsewhere?
During our time in the U.S., we did apply for and receive permanent residence (Green Cards). As far as I remember, it took 4-5 years from beginning to end, with endless paperwork and appointments, and cost an absolute fortune in lawyer fees. (And this was before 9/11 – I can't imagine the process has gotten easier.) So, compared to that, yes – SA has actually been a breeze.
You are originally from Denmark but as you just mentioned also U.S. Green Card holders. Are you able to tap into retirement funds like Social Security while living abroad?
During our time moving around the world, we kept our Green cards – barely – by applying for "re-entry permits" and special circumstances. But in the end, once we had decided on a future in SA, we decided to surrender them. Which, interestingly, is a whole process on its own. [Editor: As a U.S. citizen or Green Card holder you owe the American government taxes on your worldwide income, which is the reason why some people surrender their Green Cards or even citizenship; for tax implications for British citizens abroad, click here.] But to answer your question: No, I don't believe we are eligible for any kind of Social Security or benefits from the U.S., or Denmark, for that matter.
If you aren't able to tap into any benefits from abroad, do you need proof of sufficient funds and/or health insurance/medical aid to apply for a retirement visa? If not, what medical aid route do you recommend, i.e. a local or global plan?
Yes, there are specific requirements financially, to be able to obtain a retirement visa and subsequently permanent residence. There is also the option of the "independently wealthy" category, but this carries a steep non-refundable fee of ZAR 175,000. If you don't want to pay that fee, you just have to jump through a few more hoops to show that your net worth or pension is high enough to pay out a certain monthly annuity.
As for proof of health insurance, I don't think that's required. We were never queried on that. We have chosen a local "medical aid" or private health insurance plan. It seemed to make more sense since we do consider ourselves locals now. [Editor: There are some other benefits of South African medical aid schemes, like receiving discounts on gym memberships.]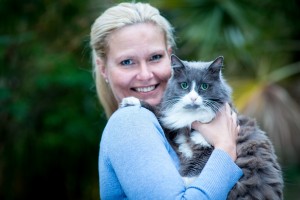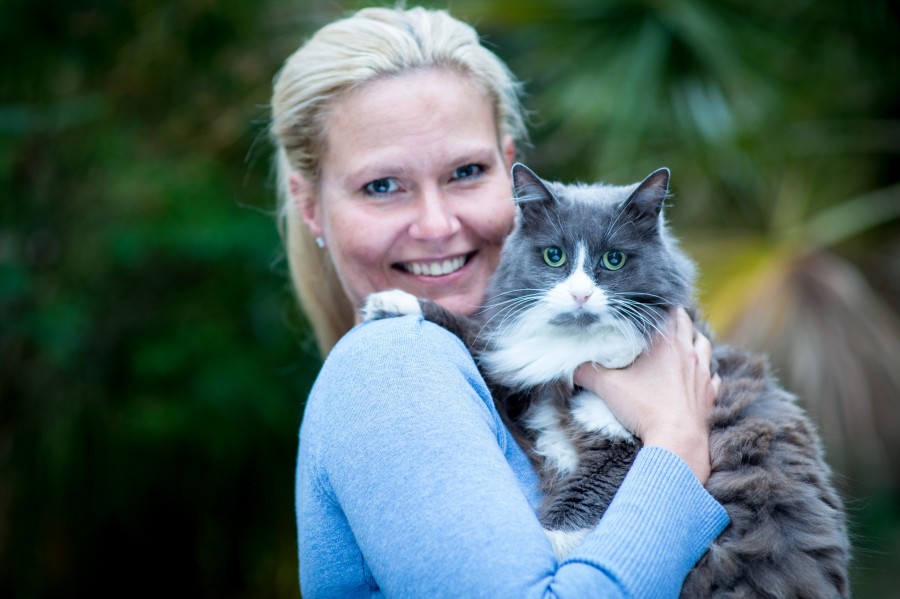 Is "permanent residence" indeed permanent or is there any way to lose it again?
I just checked my new shiny certificate. It says in small print: Permanent residents who are absent from the Republic for three years or longer may lose their right to permanent residence in the Republic. The "may" part, I suppose, opens up to potential exemptions, but the general rule seems to be three years. But that is not an issue for us since we plan to stay.
You mentioned earlier that you used an agent specialising in immigrations processing to handle your permanent residence application, were you happy with them and can you share the name?
Yes, they're called Immigration Boutique. We were quite pleased with them – they are experts in that field, so it was nice to have someone who could advise and reassure us. They did place calls with Home Affairs and followed up on our application status throughout the process. Their fee was around ZAR 10,000, which I find quite reasonable for the peace of mind.
What advice do you have for those following in your footsteps? Is there anything you would have done differently?
I'd just like to mention that we applied before the new immigration act came into effect (in May 2014). Some things have changed. The Retired Person's visa and all that still exists, but the criteria may have changed, and the application process definitely has. All applications must now be submitted through the VFS processing centers and not Home Affairs. I couldn't tell you if it has made things easier or more complicated.
Thank you so much for sharing your story and helping future retirees navigate the process! One last question before we finish: You chose Johannesburg for your residence and not Cape Town, even though this time around you weren't tied to any job. Some of my readers will wonder why – do you care to share your observations, at the risk of setting off a culture war, about Joburg v Cape Town?
Lots of people have asked us that question. We enjoy the Cape tremendously – for weekend getaways, trips to the winelands, or lovely vacations by the sea. To us, it feels more like a holiday destination than a place to live. Joburg has that urban, vibey feel of an actual big, working city. We like that. Oh, and the weather, again… nothing beats the Highveld climate!
Thank you so much for your time. Congratulations on your permanent residency, and all the best for your life in South Africa!