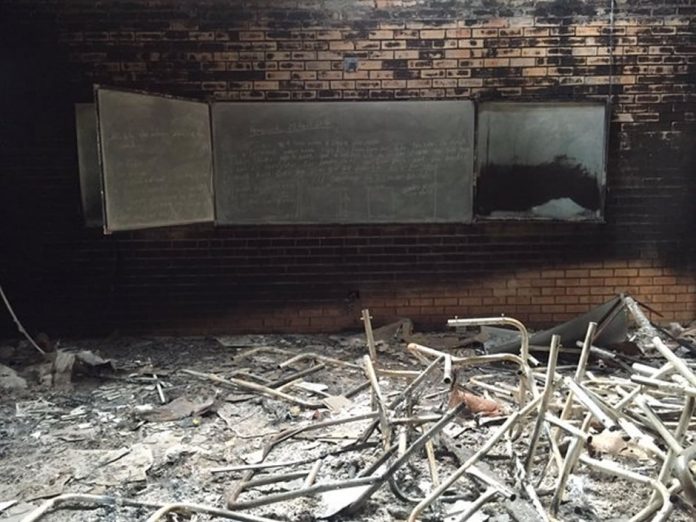 President Jacob Zuma has condemned the burning of 23 schools in Vuwani in Limpopo in protests that have turned violent and which he describes as suspicious. Today it has been reported that 50 schools in the area have been closed indefinitely, affecting almost 30,000 pupils (26,987 to be exact).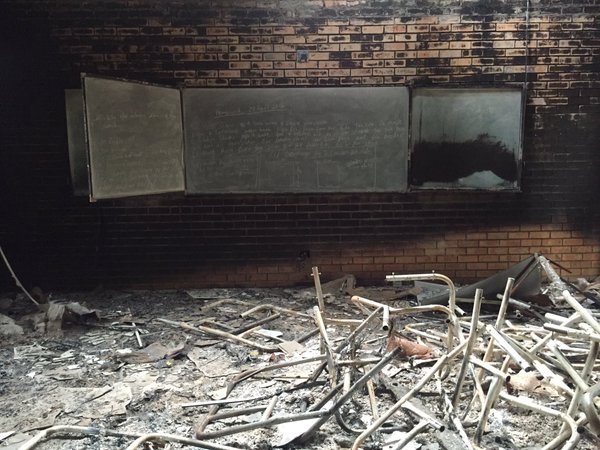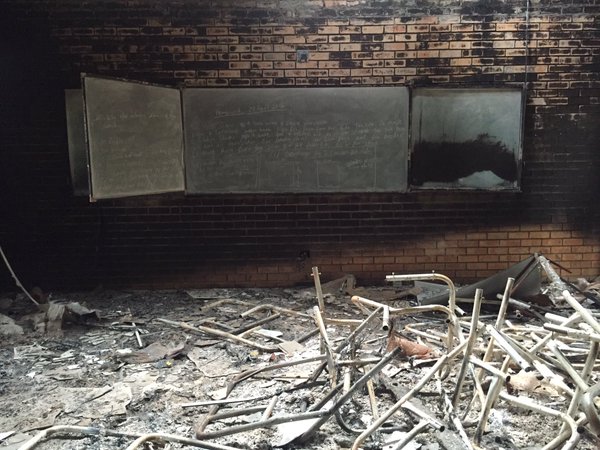 The South African president said: "I wish to take this opportunity to condemn in the strongest terms the burning of [then only] 17 schools and other public facilities in the Vuwani area of Limpopo reportedly over discontent regarding municipal demarcation."
The protests broke out after local residents lost an application to have the decision to include their villages in the new Malamulele municipality overturned.
"This really raises eyebrows very seriously"
Speaking during the debate on the Presidency Budget Vote in the National Assembly on Thursday, President Zuma said: "The entire nation is in shock over this occurrence. There is no grievance that can justify the destruction of property, especially schools which are meant to help the next generation of Vuwani to defeat poverty, inequality and unemployment.
"Nobody should be allowed to destroy and jeopardise the future of our children and our country."
The president said the protests are suspicious. "In all the protests that have taken place, people normally [block] roads and burn a few things. This really raises eyebrows very seriously," he said.
Law enforcement agencies have been directed by government to apprehend those responsible and bring them to justice. The SABC reported today that seven more people have been arrested for public violence, brining the total so far to 12.
The president said people cannot engage in criminal behaviour while government does nothing about it; and that although protests are permissible, they should be undertaken peacefully.
Speaking yesterday, Zuma said the Minister of Cooperative Governance and Traditional Affairs, the Minister of State Security and the Deputy Minister of Police were in the area to deal with the situation.
He said, meanwhile, that there is a process that is underway to declare Vuwani as a Comprehensive Rural Development Programme (CRDP) site and that the process is at an advanced stage. The CRDP aims to empower rural communities and ensuring improved access to basic services, enterprise development and village industrialisation.
He said this would help the peace-loving members of Vuwani to attain the development that they need.
"The recently established Vuwani task team, led by the Department of Cooperative Government and Traditional Affairs, has put together a development package for the Vuwani area, comprising projects which are being implemented by the Makhado Local Municipality, Vhembe District Municipality as well as provincial and national departments.
"People of Vuwani deserve a better life, free of anarchy and lawlessness," said President Zuma.
"My heart bleeds, my soul weeps, my blood curls and my mind boggles at the #Vuwani school burnings." – Professor Tinyiko Maluleke
On Twitter political analyst, columnist and academic Professor Tinyiko Maluleke said: "No words either to describe or express my horror over the burning of 23 schools in #Vuwani. Who benefits from this tragic protest strategy?
"I started my schooling Ha-Mashau. My heart bleeds, my soul weeps, my blood curls and my mind boggles at the #Vuwani school burnings."
Meanwhile others have implored the community to come together for the pupils who will be sitting exams in June and help them continue their studies unhindered until then.
Watch Videos: Burning of Vuwani Schools in South Africa
VIDEO: a school on fire #Vuwani #eNCA pic.twitter.com/jFwWHiyN6i

— Lenyaro Sello (@lenyarosello) May 5, 2016