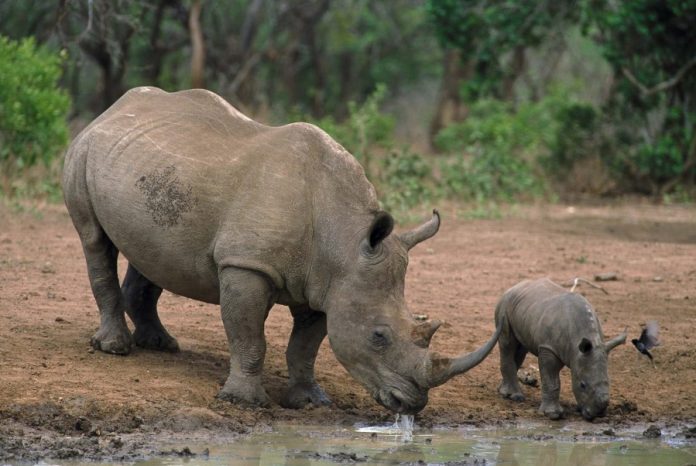 The Minister of Environmental Affairs, Edna Molewa, Sunday reported back on the progress of the Integrated Strategic Management of Rhinoceros – the South African government's multi-sectoral, multi-disciplinary strategy to combat the threat posed by rhino poaching – announced by Cabinet in August 2014; and released the latest rhino statistics.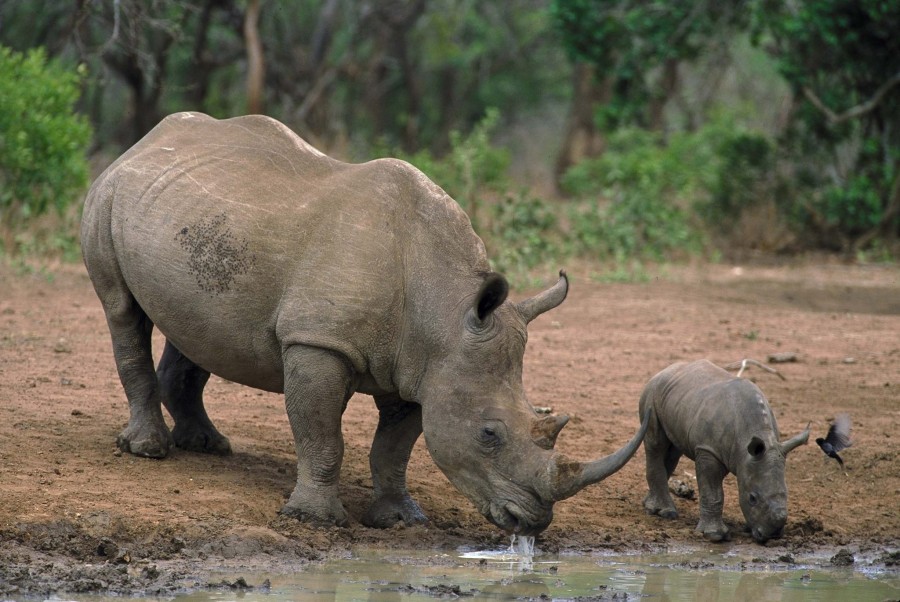 The minister also confirmed that South Africa will NOT apply for the opening of a legal, international commercial trade in rhino horn at CITES COP17 #RhinoPoaching
Speaking in Pretoria today the Minister paid tribute to those men and women who have lost their lives in the line of duty, trying to protect South Africa's rhino.
She said that law enforcement agencies have stepped up efforts to apprehend rhino poachers – with 206 people arrested for alleged rhino poaching in South Africa since January 2016.
Justice Minister Michael Masutha said from April 2015 to April 2016 there were 103 accused for cases related to #RhinoPoaching and that a total of 80 were convicted, making the conviction rate for this period 78 percent.
Minister Molewa claimed that 363 rhino have already been poached in the first four months of this year (although according to rhino insiders this figure is higher). She said there has been an increase in the poaching activities particularly in the Kruger National Park where 232 rhino have been poached.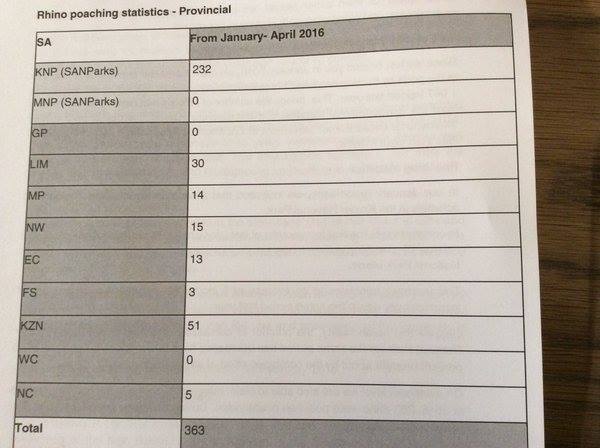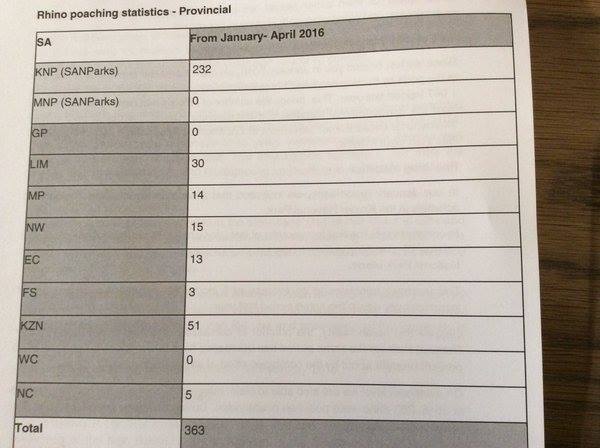 Insiders claimed the above stats are incorrect and at least a week old. Apparently 20 have been lost in NW already, 14 in EC and on Friday KwaZulu-Natal confirmed 54 rhino had been poached, compared to the 51 announced today.
According to Jamie Joseph, founder of SavingTheWild.com, writing in a blog on Virgin, "the last week of April, in KwaZulu-Natal alone, at least 50 rhinos were lost to poaching, of which 48 were in government reserves."
Minister Molewa remained positive however, saying this is the year to turn the tide on #RhinoPoaching and that "we are confident that progress is being made".
She also said that attention is being given to the "emerging threat of elephant poaching" in South Africa which has until now been a relative haven for elephants which have been poached in large numbers in other parts of Africa such as Tanzania.
The Minister encouraged everyone to report crimes on #RhinoPoaching and on wildlife.
MORE
Support South Africa's wildlife – SanWild Rhino Sanctuary