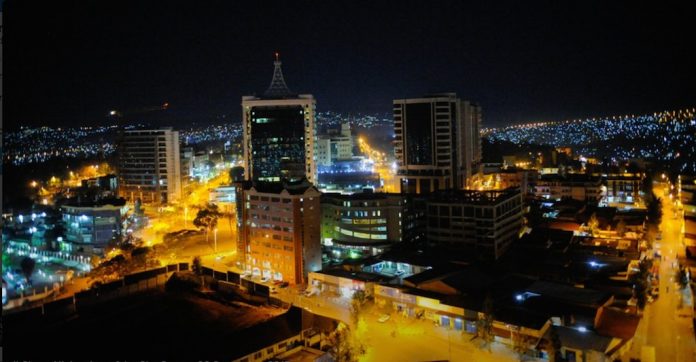 Rwanda, the home this year of the World Economic Forum Africa, taking place this week, is sometimes known as the Switzerland of Africa, and – with good reason, after its numerous successes – it sells itself as "Remarkable Rwanda".
The capital is Kigali, and the country is often referred to as Land of a Thousand Hills.
Since 2000 it has had an annual growth rate of 8 percent (South Africa expects a growth rate of less than 1 percent this year).
Foreign direct investment in Rwanda will probably rise an astronomical 36 percent this year to $1.5-billion, the nation's development board said in April.
It's a 4G country. Rwanda is a leading African digital nation, with free Wi-Fi available to all on public buses, in hospitals, taxi parks, commercial buildings and restaurants, and 95% of the population have 4G access.
Languages: Kinyarwanda, French
Its parliament is more than half (more than 60 percent actually) female.
Population: 11 million.  The most densely populated country in Africa.
The Hutu-led genocide was in 1994, the same year South Africa had its first democratic election.
An estimated 800,000 people were killed during the 100-day period from April 7 to mid-July 1994.
It is one of the last three countries where you can find the endangered mountain gorilla.
It is often criticised for curbing political rights, and lacking democracy, as president Paul Kagame – who is also credited with the country's successes – attempts to be elected for a third term.

Kagame (second from left) on a panel at WEF Africa with Graca Machel (second from right). Source: Twitter @RwandaGov.

Kigali is arguably the tidiest and cleanest city in Africa. Under the local Umuganda, three hours are set aside on the last Saturday of every month for residents to tidy up the city. (In 1998 the following report appeared, "A major campaign to clean up the heaps of garbage, ponds of mosquito-infested waters, and murky water from prisons running through squalid neighbourhoods has been launched in … Kigali.")