A Durban man, Sifiso, is being celebrated on social media for displaying "the true spirit of South Africa"… because he went that extra mile to return a lost wallet.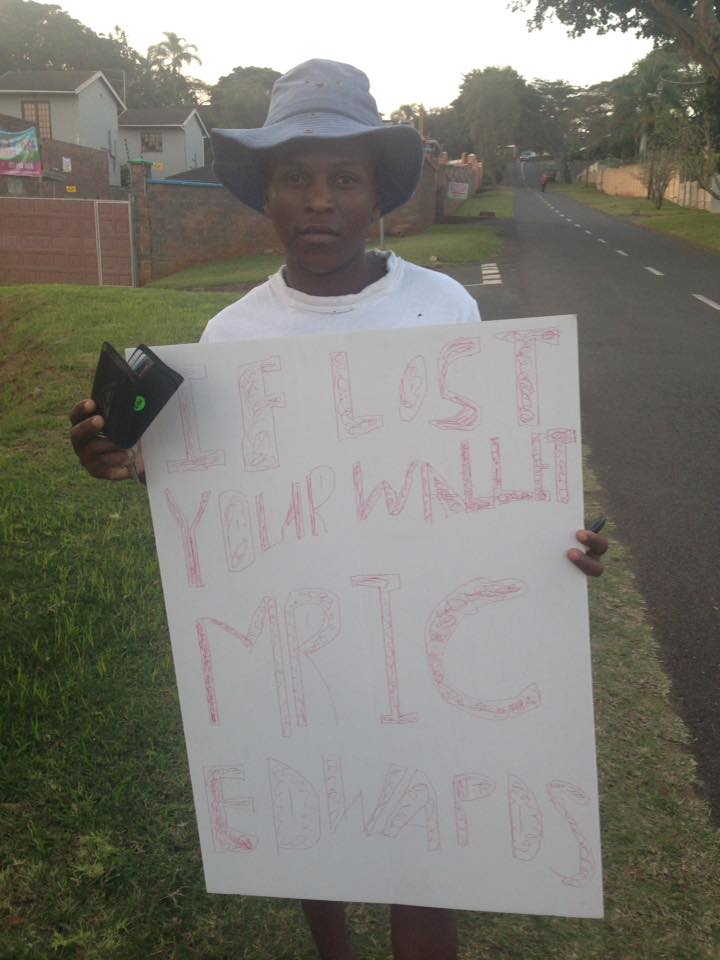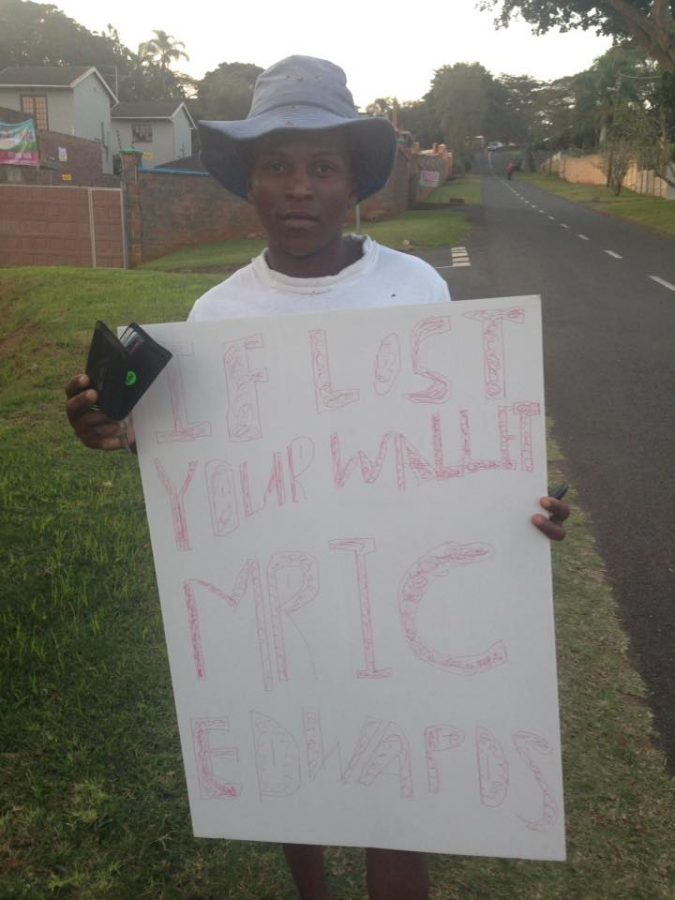 In a post Monday evening by Ian Edwards, Ian said: "This is Sifiso. On Friday I lost my wallet outside the Sunningdale Medical Centre. Sifiso picked it up and took it home.
"He went through the contents to try find a phone number. There wasn't one. So he went and bought some board and made this sign.
"Then he got up early on his day off to go stand with the sign at the robots. What. A. Legend. #grateful"
The post has been liked and shared by thousands of South Africans, and several reported having seen Sifiso themselves.
Shane Dresner, for instance, said: "When I left home at 06:00 he was walking up The Curl and when I went past he held the sign high to be able to read it. Well done…"
Many commended Sifiso, and some shared their similar stories. Jacques Durell, for instance, said: "This happened to me three times in two weeks whilst in Margate. 1 x phone and 2 x wallet. On one wallet occasion I was phoned by a Margate police officer! Good people…"
Gauteng PR specialist Georg Knoke said: "This is the true spirit of South Africa – the most unlikely heroes! Bravo!"
View the original post here.