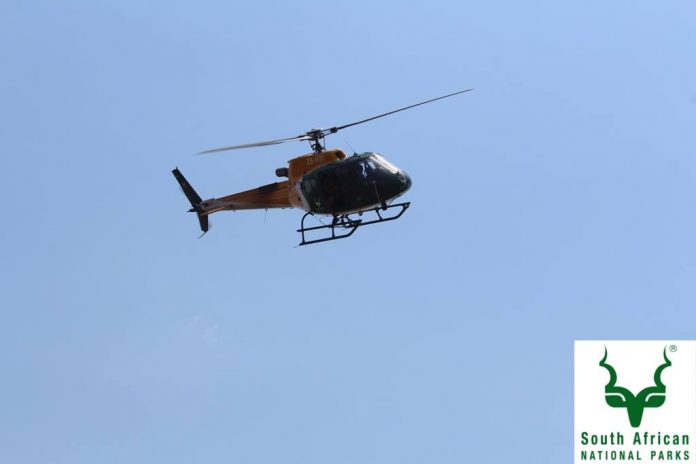 Four suspected poachers were arrested in Kruger Park after a SA National Parks helicopter had been fired on five times, marking a "dramatic escalation" in the fight against rhino poaching, the minister of environmental affairs said in a statement on Thursday.
Minister Edna Molewa congratulated the parks and law-enforcement authorities for "averting a catastrophe".
According to the statement, there were three operations involving members of the SANParks Rangers, SAPS Airwing and K9 Units in the southern section of the park "that has borne the brunt of poaching. Molewa said contact was made in all three sections with groups of suspected poachers.
"Fortunately, quick action by all the team members involved averted a catastrophe and the helicopter managed to land with all the crew on board safe."
The helicopter team was involved in capturing alleged rhino poachers, including a former policeman, in March.
Even though there has reportedly been a slight decrease in rhino poaching in South Africa this year, in the first four 363 rhinos have been poached in South Africa, 232 of them in Kruger, which has the largest population in the wild.
"This downward trend comes despite an increase in the number of incursions by poachers into the KNP – up by 28 percent in the first four months of this year," the statement said.
Molewa praised the collaborative anti-poaching work being done by the SA Police Services, the SA National Defense Force, the intelligence community, SANParks, border and customs officials, Environmental Management Inspectors and the National Prosecuting Authority.
"That the suspects were so swiftly apprehended is a sign that our integrated approach to battling rhino poaching is working," says Minister Molewa.