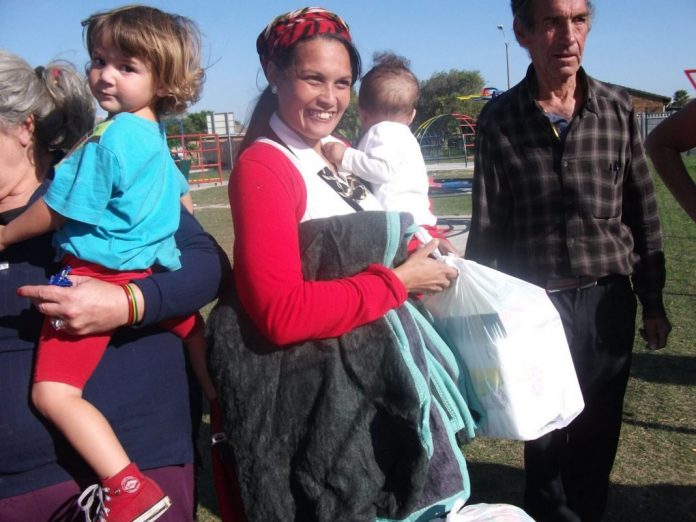 On what happens to be #WorldHungerDay, members of a poor community in the Western Cape – Sanddrift East – have expressed gratitude today, to "two angels" particularly, for the donations of food parcels, blankets and nappies made to those in need in their area.
Penny Lezar Jagger was one who thanked Stephen and Gert on Facebook for helping the moms with babies with parcels.
"They got milk porridge, nappies, wet wipes, soap, vaseline and a facecloth. Each child got a lovely blanket and a food hamper for the mothers and the old people. On behalf of everyone…THANK YOU AND GOD BLESS YOU! Thanx to Michelle for organising this blessing," she wrote on Facebook.
In a message to SAPeople, Michelle Cancino said: "Sharing some good news from a poor community in WC.
"Many thanks goes out to HDI Support, Disaster Management, NGOs and especially to Gert and Stephen, the two angels working tirelessly to bring relief to many communities in need, and who today blessed a few families in Sanddrift East with food parcels, blankets and nappies.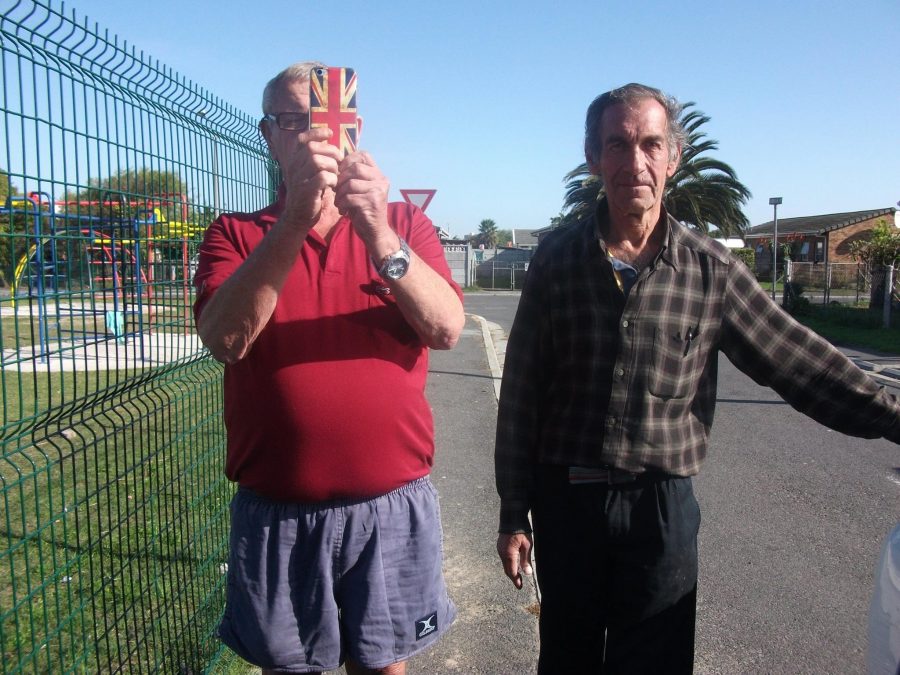 Michelle said it was much appreciated, and she hopes it will help a little.
She explained that "many families are unemployed and have until 30th November to find permanent employment, or face losing their current homes.
"It was wonderful to receive these hampers, and I want to thank everyone who makes a difference in people's lives. Your donations and prayers change lives."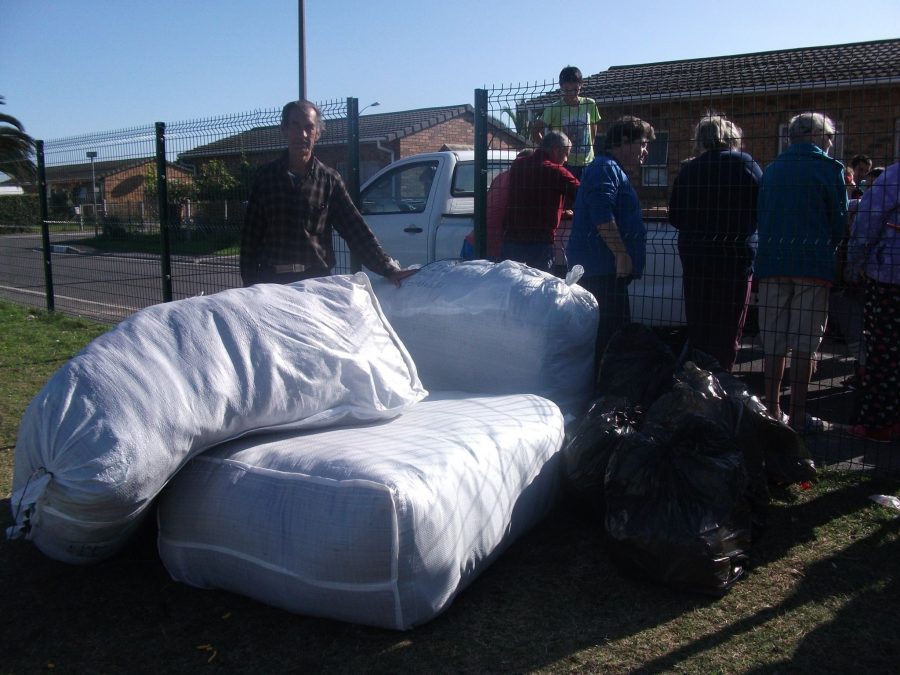 Michelle also thanked community helpers who handed out, and went to fetch the bedridden folk who needed the donations most.
"Thank you wonderful Cape Town for caring about each other," she said. "Best city with best people."
#WorldHungerDay on Twitter:
Day Made.? #TouchingLives #WorldHungerDay with our team @missearth_sa This handsome young man joined us from Soweto. pic.twitter.com/Iq9fgiSYFL

— C Constantinides (@ChangeAgentSA) May 28, 2016
So honoured to do the work I do. So proud of the amazing collective effort today for #WorldHungerDay @missearth_sa pic.twitter.com/gyu1Gtax6z

— C Constantinides (@ChangeAgentSA) May 28, 2016
If #women farmers had access to same resources as men there could be 150m less hungry in the world. #WorldHungerDay pic.twitter.com/Vt0hg625qB

— World Hunger Day (@WorldHungerDay) May 28, 2016
If everyone who works gives more to people who cannot find work we would create a better world #give #WorldHungerDay pic.twitter.com/HWv1ZT4d8d

— GMS Social Media (@Gail_Mail) May 28, 2016