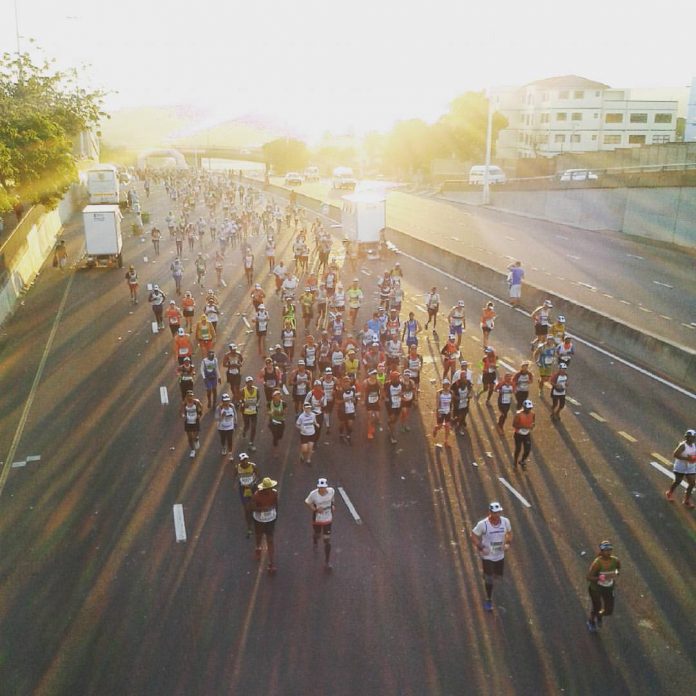 Comrades Marathon winner David Gatebe received a standing ovation this morning at the Old Mutual Comrades prize breakfast where he was honoured for his new Comrades Race record of 5 hours, 18 minutes and 19 seconds.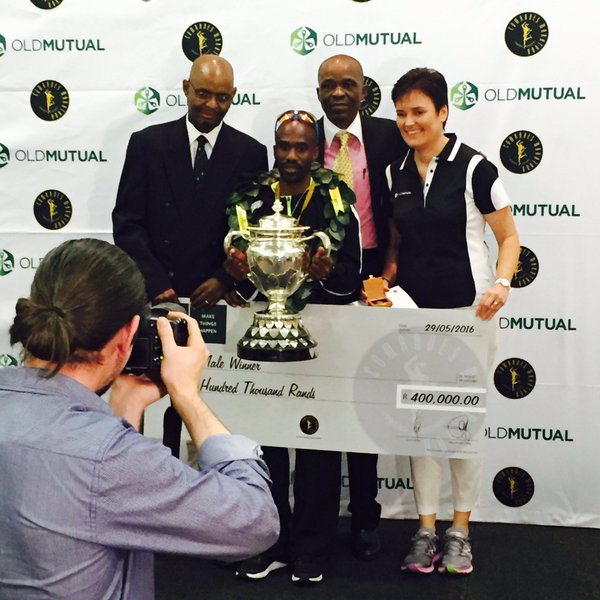 Gatebe, who previously won the 2013 Two Oceans Marathon, graciously attributed his win to his coach's regime. He had never before finished in the top 10, or – according to reports – even finished the Marathon in less than 10 hours!
Minister of Sport Fikile Mbalula tweeted yesterday that Gatebe will also receive a "R150,000 ministerial recognition award… celebrating excellence #Comrades2016".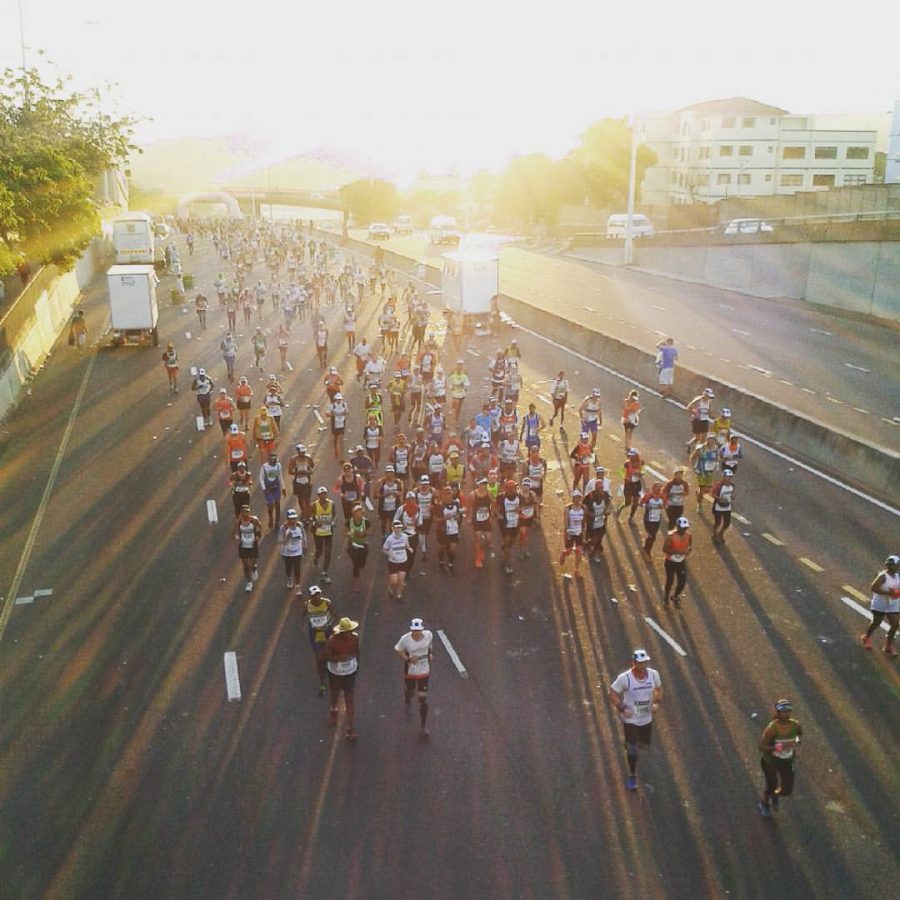 Winners and champions of the 91st Comrades Marathon were honoured at the prize giving this morning, including Charné Bosman who said winning the woman's race was a dream come true. Last year she came second.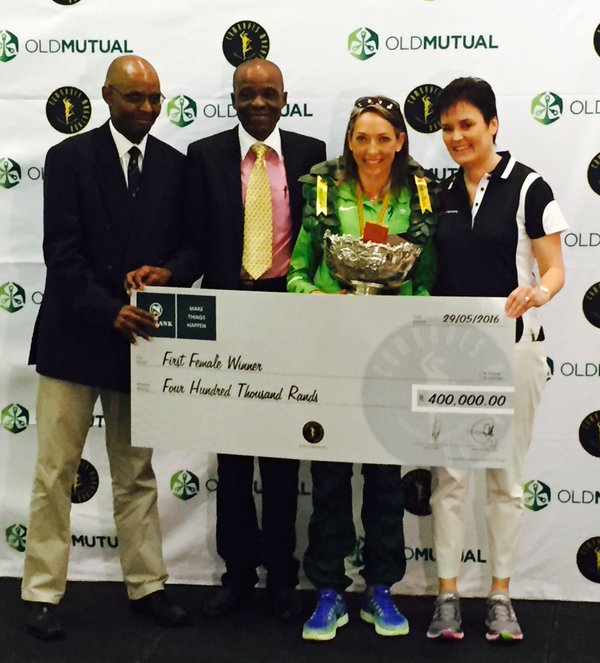 This year she managed to overtake defending champion Caroline Wöstmann who struggled in the last few kilometres of the legendary race that stretches 89km and 208m.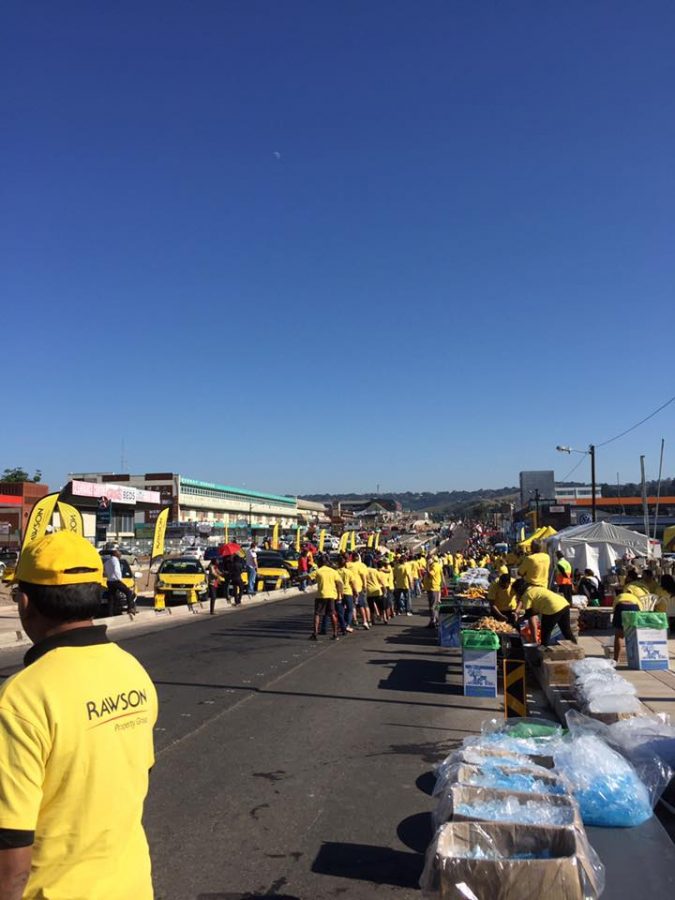 Bosman – who ran the race in six hours, 26 minutes and 26 seconds – told the media: "I was just running my own race and the next moment, with 5km to go, I could see the race car and I said to myself 'this is your chance you need to run very hard' and with 2km to go… I couldn't believe I was in the lead, it was such an amazing feeling."
There was a distinct local flavour to this year's marathon with the top three men (Gatebe, Ludwick Mamabolo andBongmusa Mthembu) and top two women all being South African!
The last time two SA women finished in the top two position was back in 1993.
Almost 22,000 people took part in the race from Pietermaritzburg to Durban.
On Twitter:
This is what the @ComradesRace is all about… #Comrades pic.twitter.com/THY3Oeixrc

— Yusuf Abramjee (@Abramjee) May 29, 2016
And…it's the final cut-off ? #Comrades2016 pic.twitter.com/3i4pMv3VD7

— Comrades Marathon (@ComradesRace) May 29, 2016
Respect for every single runner who stood at the #Comrades2016 starting line today. https://t.co/ENJLrGBEW7

— Comrades Marathon (@ComradesRace) May 29, 2016