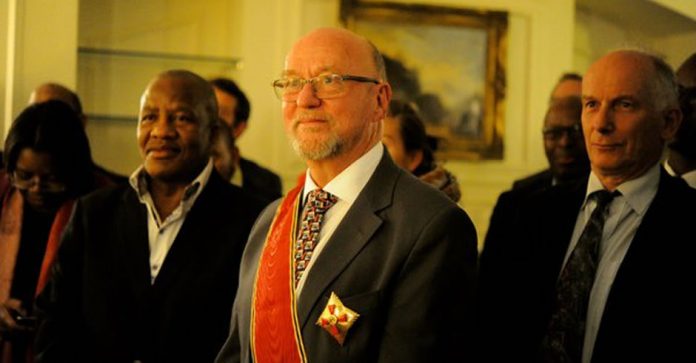 South African Minister of Tourism Derek Hanekom was awarded with the Order of Merit of the Federal Republic of Germany at a ceremony in South Africa yesterday evening.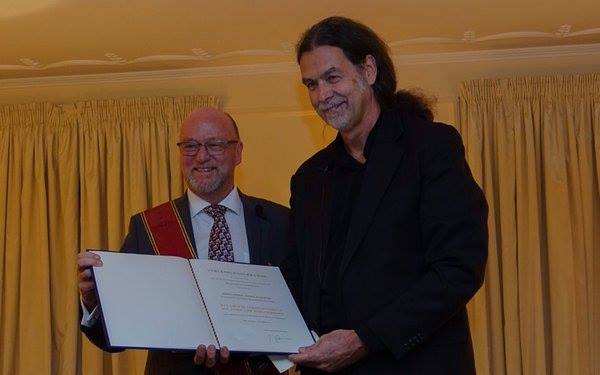 German ambassador, Walter Lindner said the award – which is the highest bestowed by the German government to individuals for services to the nation – is "well deserved".
Tourism is a key industry for Germany and South Africa, he said, with tourist numbers from Germany up by over 20 percent this year.
In 2014, 79,000 South Africans travelled to Germany representing a growth of 10.4 percent over the previous year. In the same year, 274,571 Germans visited the rainbow nation… attracted by SA's "scenic beauty, national parks and Safari tours", as well its culture, cities and 2,500 hours of annual sunshine!
According to the German Embassy, after a sluggish year in 2015 with decreasing tourist numbers arriving in South Africa, the tourist sector has picked up speed again, with a significant increase in German tourist numbers.
Germany now ranks second in the leading overseas nations, and German airline Lufthansa will be reintroducing the route from Frankfurt to Cape Town three times a week from December 2016 onwards. (Currently there is only a seasonal route from Munich to Cape Town.)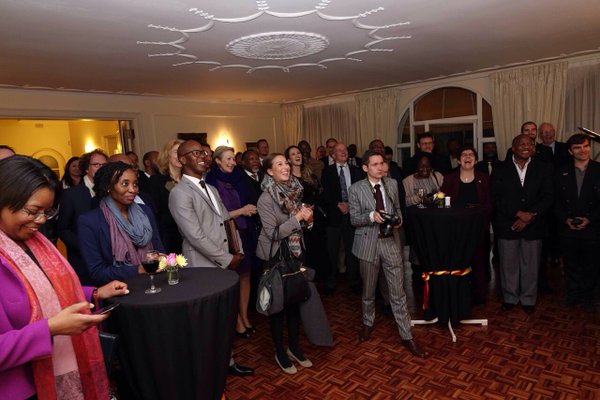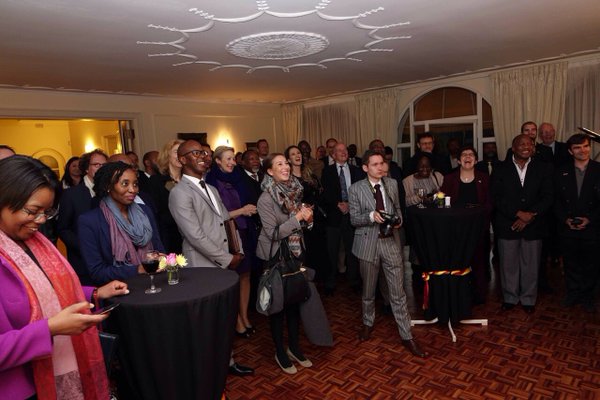 Hanekom thanked all his staff for their support and said the award was really for all of them. His vision is for South Africa to become a top 20 travel destination worldwide by 2020.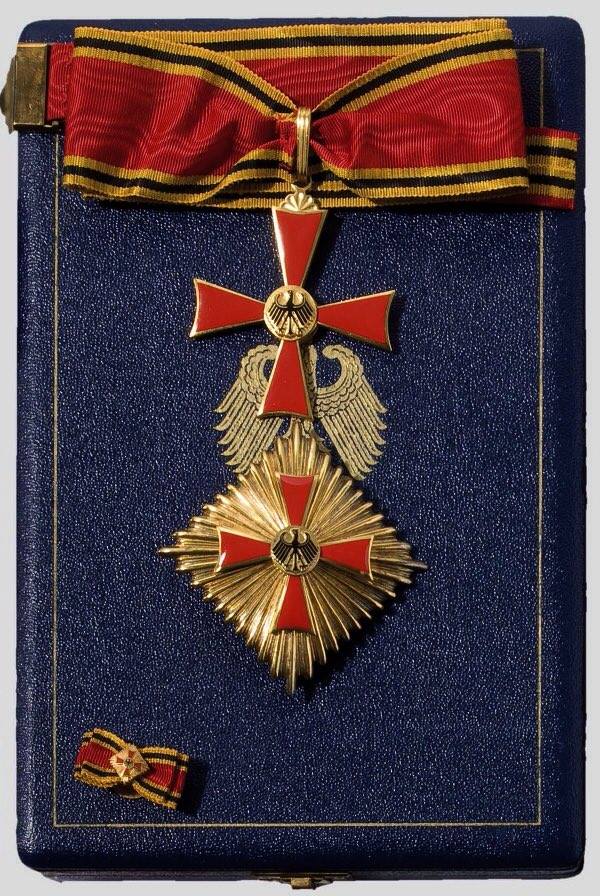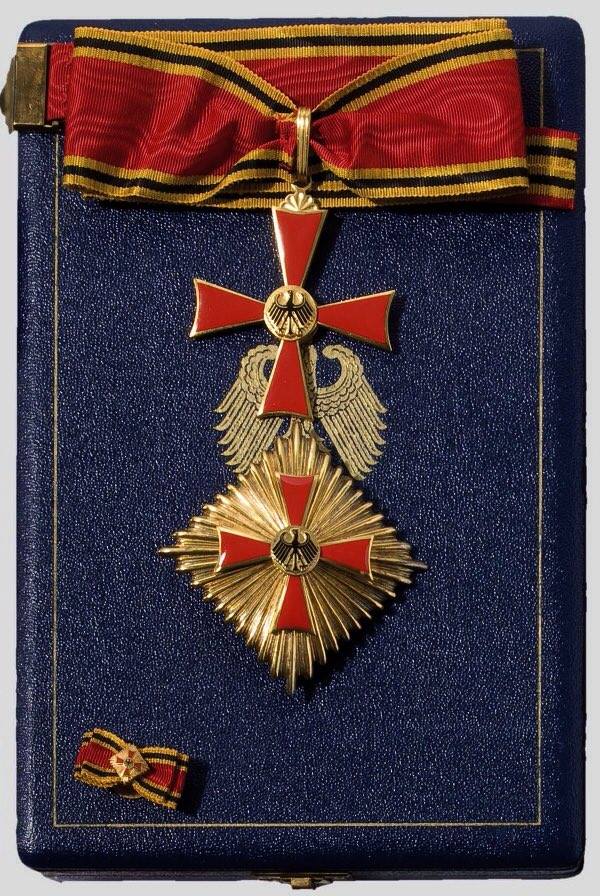 The minister said Germany has a "special place in my heart" as he had started his education at a German school in Cape Town.
"I feel honoured. I feel humbled…" he said. The tourism minister thanked the German ambassador for the "incredible honour" and the great music which included the ambassador playing on the flute. Lindner is a "great jazz musician and a really cool guy", said Hanekom.
Lindner said it had been an "emotional award ceremony among friends…"
Also in attendance were former South African president Kgalema Motlanthe and ANC Chief Whip Jackson Mthembu.
The Cross of Merit is awarded for achievements in the political, economic, social and intellectual sphere as well as for outstanding services to the nation in the field of social, charitable or philanthropic work.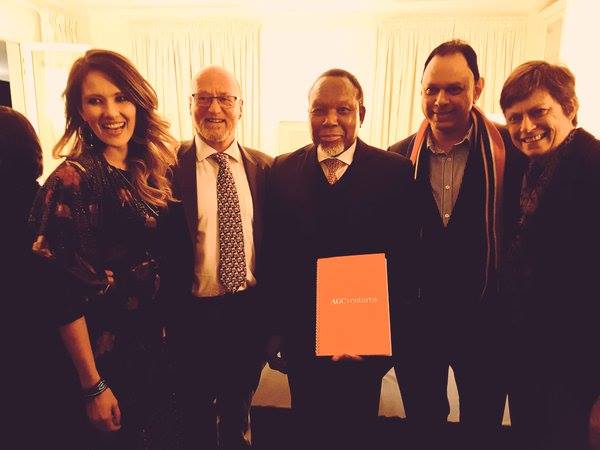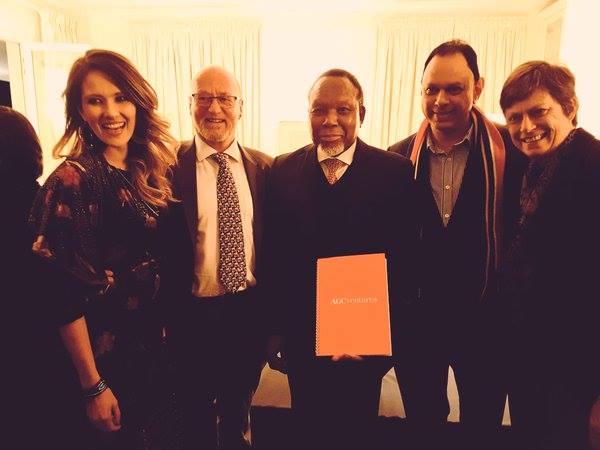 According to the German Embassy, the SA tourism stats show that:
In 2014 4.5 percent of all employees in South Africa work in the tourist industry which reflects 679.500 jobs in 2014.
In 2014 tourism contributed 3.0 percent to the total GDP (R113.4 billion).
Foreign tourism revenue grew by 7.8 percent in the third quarter of 2015 over 2014.
Tourist revenue from Europe grew by 1.4 percent while in December 2015, 65.3 percent of all overseas tourists came from Europe with 153,070 tourists.
All photos sourced from Twitter/German Embassy SA
Watch the German Ambassador play the flute for South Africa's Minister of Tourism
VIDEO The Ambassdor @GermanEmbassySA is really talented… pic.twitter.com/73QYc6q4nl

— Yusuf Abramjee (@Abramjee) June 2, 2016