The South African Police Service (SAPS) has been thanked today by many social media commenters for doing their utmost to overcome violent protests in Durban.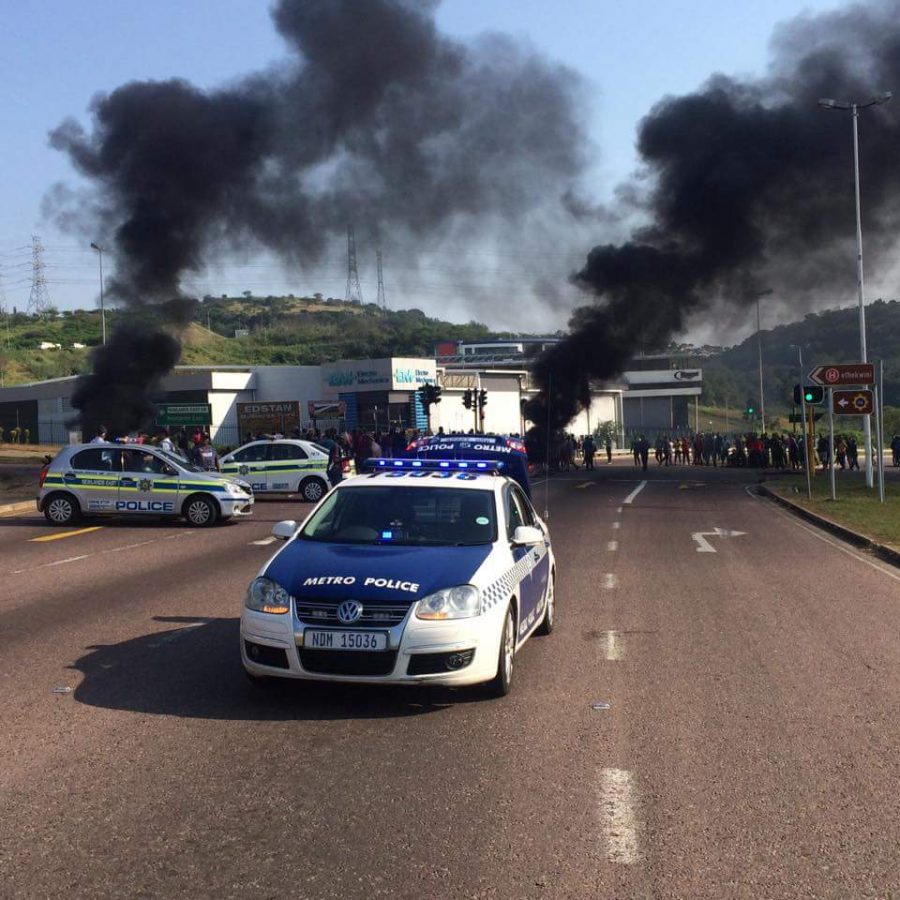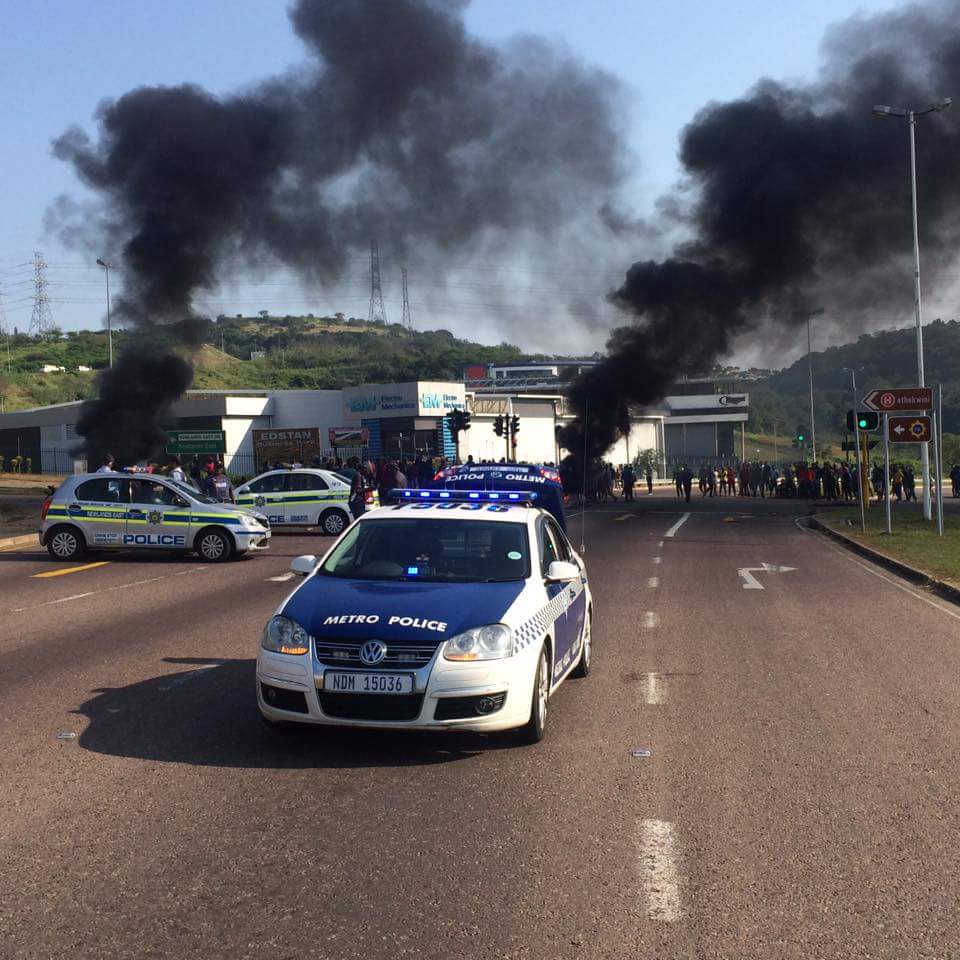 This morning – on a day some are calling "Bloody Monday" – several Durban motorists were pelted with stones, roads were blocked after tyres were set alight, and a car dealership was set on fire by protestors. In the video below, one can hear rubber bullets being fired to try control a stone-throwing crowd on a bridge.
It has been reported that the latest surge of protests in Durban have been the result of locals being dissatisfied with the ward councillors nominated for their area. According to locals, the ANC has not met with their demands over which councillors to put on the election list for their communities.
Last week the ANC were left reeling after three of its party leaders in KwaZulu-Natal were gunned down in the space of 48 hours. And today, recently appointed KZN Premier Willies Mchunu axed four MECs and announced his new reshuffled cabinet.
It has been over ten days since the SABC announced its media blackout on all footage of people burning public institutions – in what they claim is an attempt to prevent copycat burnings – but the protests have continued unabated.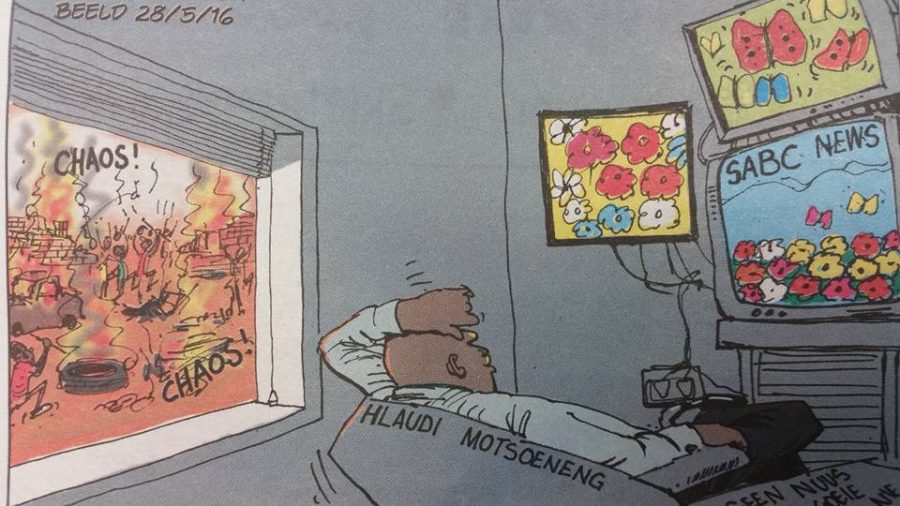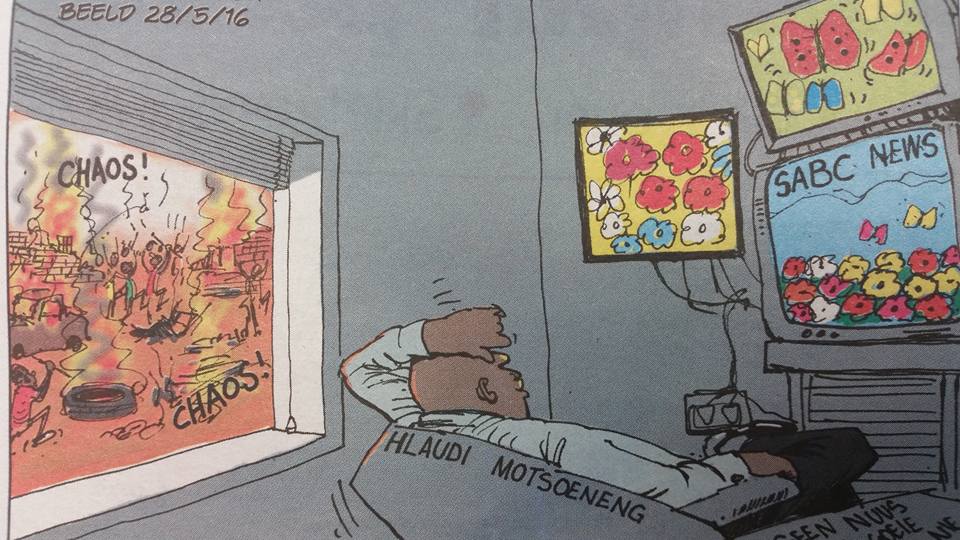 In fact, judging from community pages around the country, the burnings have increased. Critics say the SABC's blackout is nothing more than the ANC attempting to hide the truth from voters in the lead-up to the August elections, similar to the censorship that the Nationalist government enforced during the '80s.
Whether reported on or not, the police still have a mammoth – and dangerous – task on their hands handling a sometimes violent and out-of-control crowd of protestors. Social media commenters today took the time to thank the police for "doing the best that you can under the circumstances".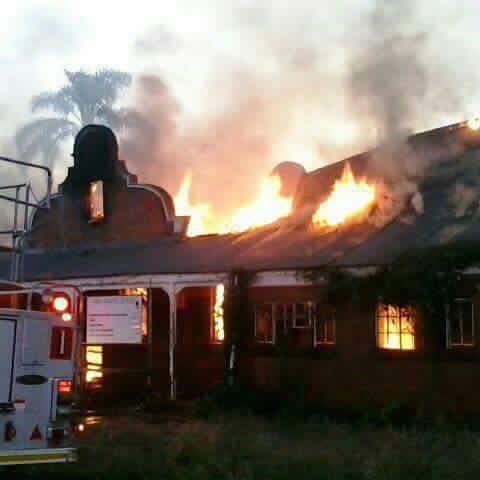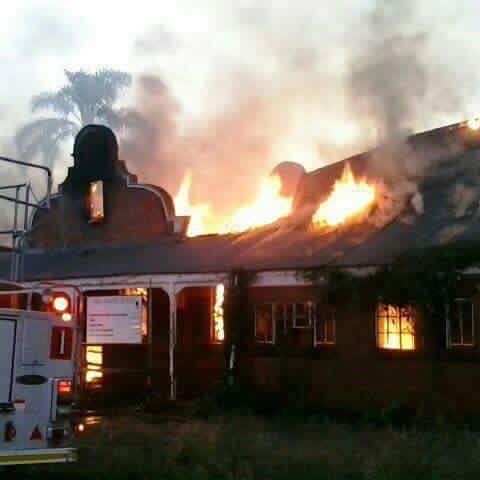 Other stories have emerged on social media from around the country, and the KwaZulu-Natal province specifically where a beautiful old Victorian building in Pietermaritzburg was burned down a couple of days ago and attempts were made to burn the legendary old 'French Club' near Shakas Kraal on the North Coast.
Watch Video: Rioting protestors stone & burns cars & trucks in Durban, South Africa