One of the most recent house designs put together by the innovative team at SAOTA is a spectacular property – in the sought-after Cape Town suburb of Clifton but also above it. Way above it!
The site of the family home is on the ridge below Lion's Head with 270-degree views of the Atlantic Ocean, Camps Bay and the Twelve Apostles. SAOTA had some tough limitations before construction: the 1,120-square-metre site is on a corner, a compact wedge of steep, predominately south-facing hillside exposed to wind and, on another side, a busy road.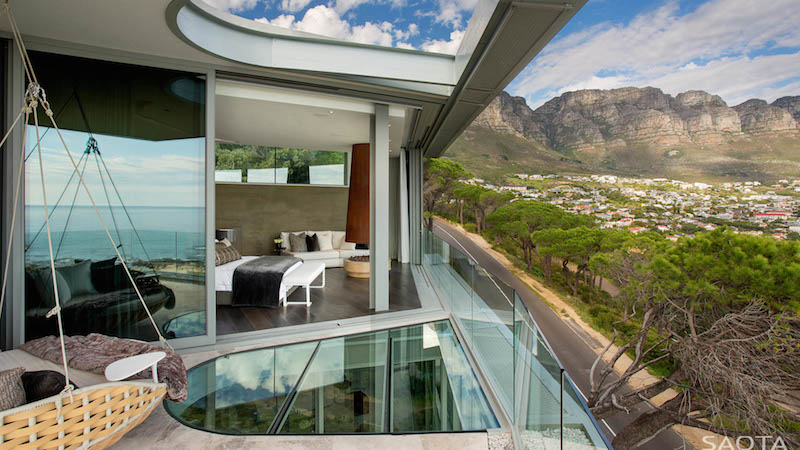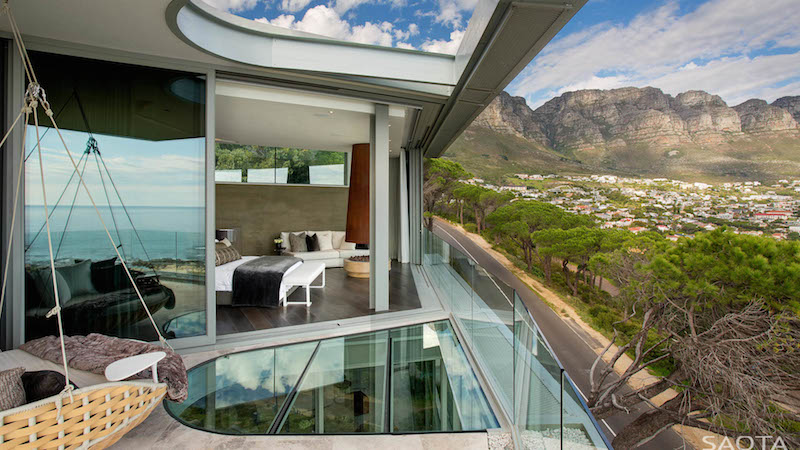 But the design and the new vegetation have added protection from both. The home's windows have double glazing, generous overhangs and external sliding shutters.
On the ground floor, which is well above the road, there are guest bedrooms, a gym, a study and a garage. On the main floor: the entertainment room, a family room, a kitchen, a dining room and a lounge. The centrally positioned terrace, though elevated, is sheltered by the bedroom wings above. A blue mosaic rim-flow pool runs the length of the terrace.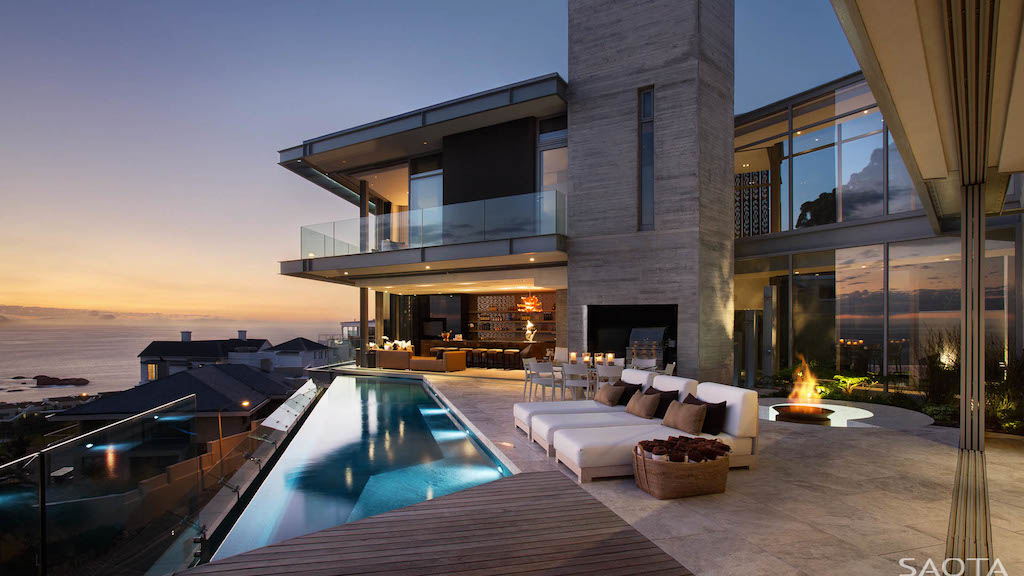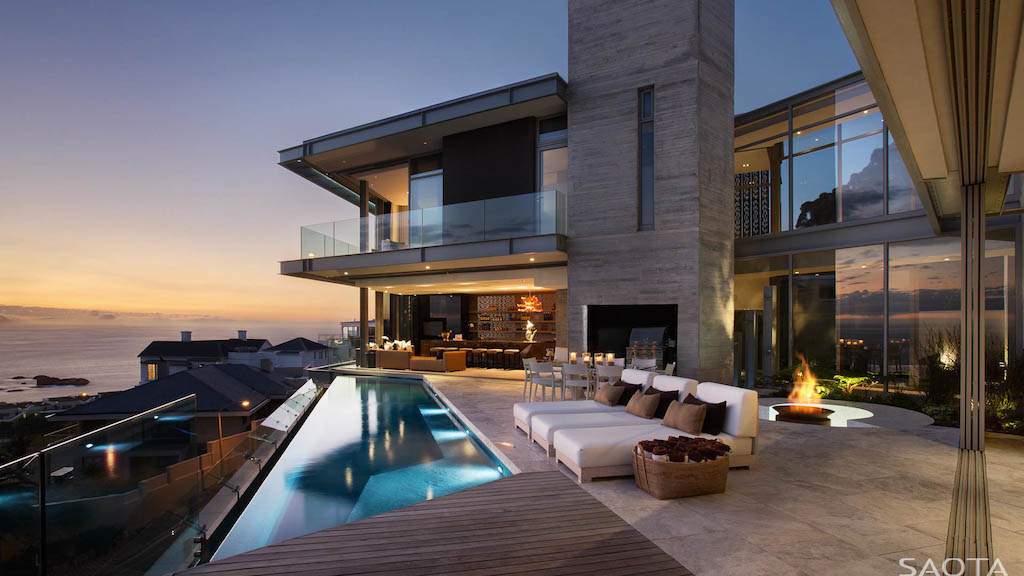 "Due to the steepness of the (Clifton) site and the resultant excavation, the structural frame of the house virtually follows the natural ground level – this inherent drama was expressed as part of the overall aesthetic of the house," said Tamaryn Fourie of SAOTA.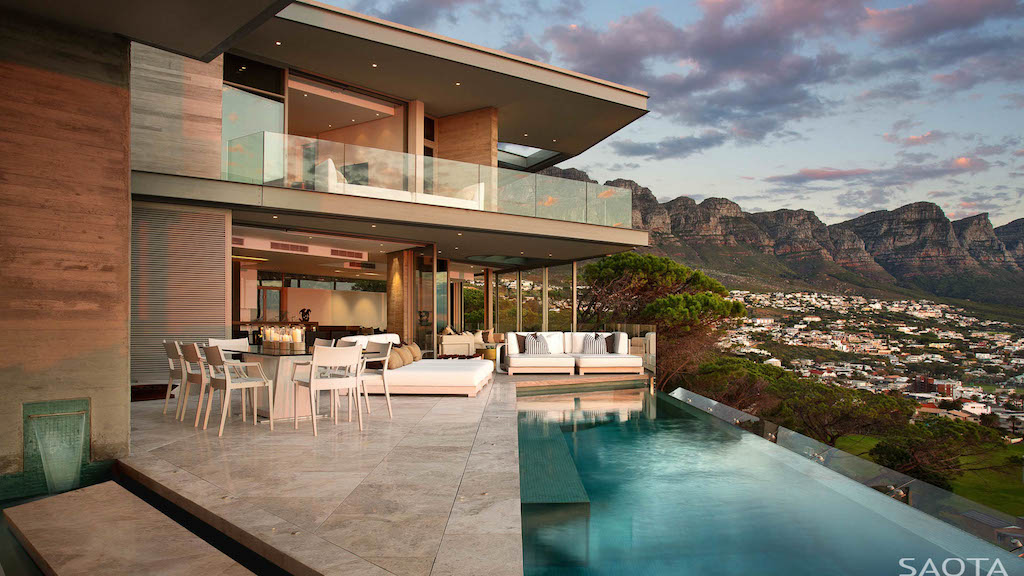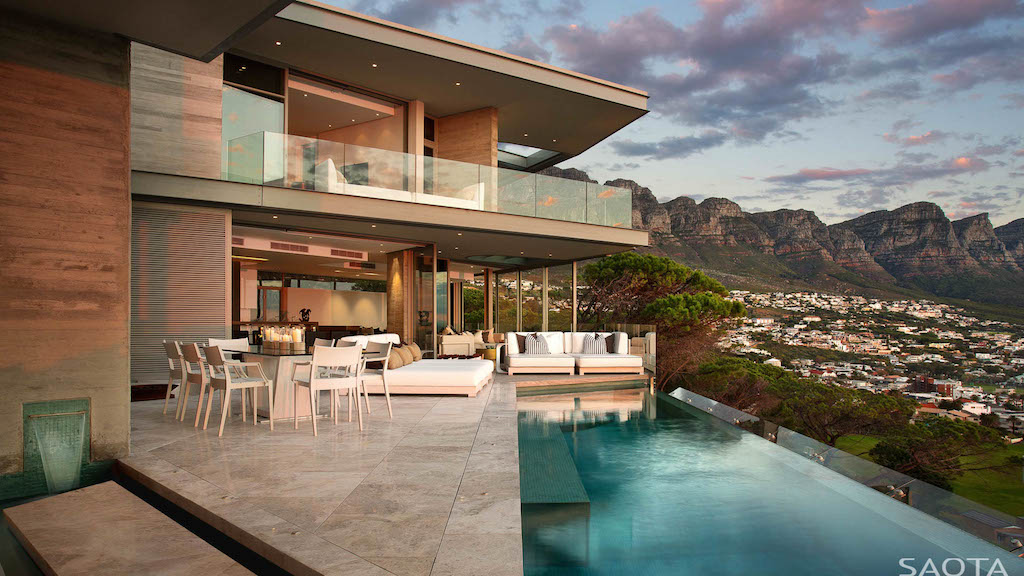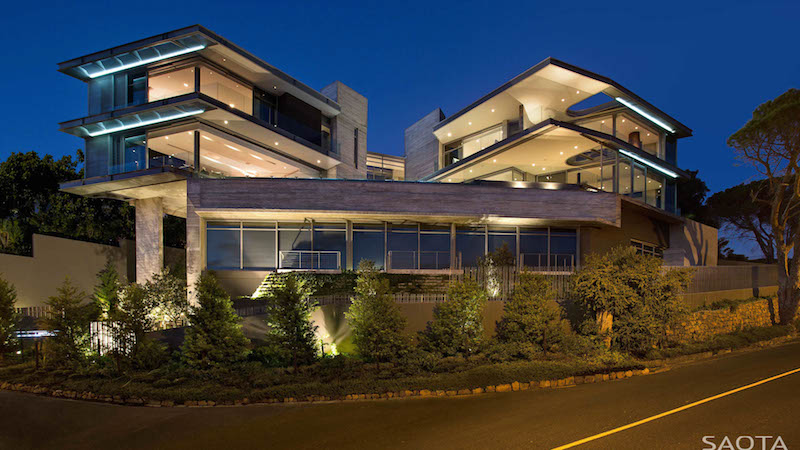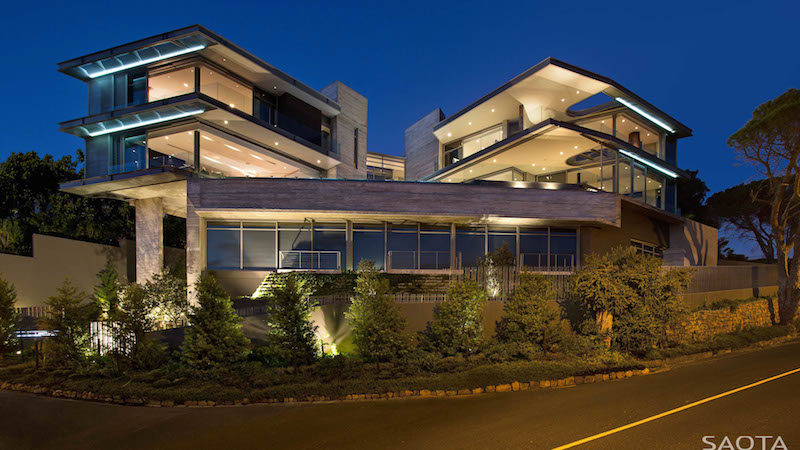 The design team at SAOTA, under the leadership of Stefan Antoni, Philip Olmesdahl, Greg Truen, Phillippe Fouché and Mark Bullivant, is responsible for numerous projects in South Africa and abroad, from single-family residences to hotels.