A team from South Africa is heading to Canada to clear up the confusion over the wages of almost 300 SA firefighters who arrived in Canada a week ago but refused to go to work on Wednesday because of a dispute over wages.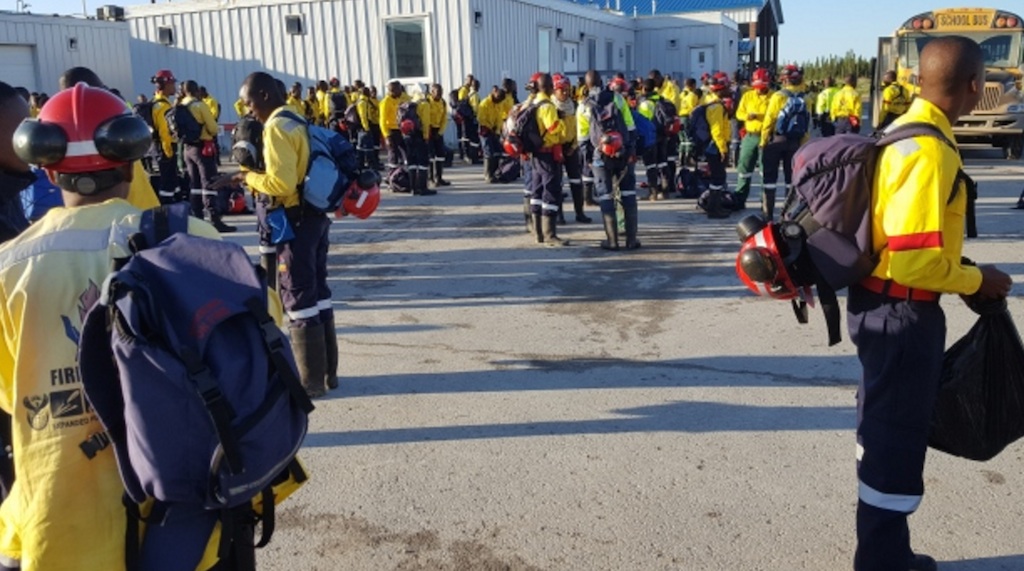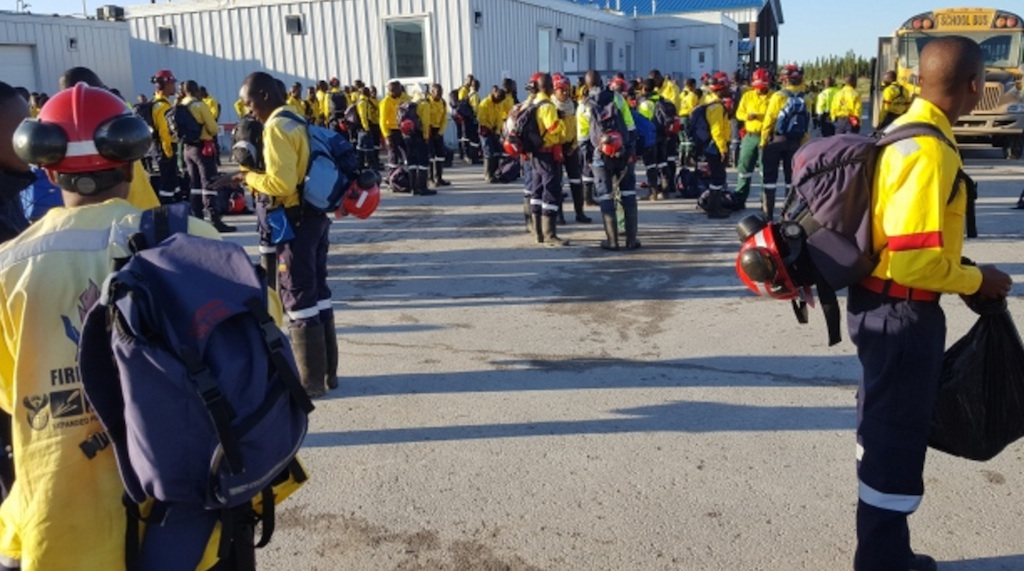 It was a very different scene in Alberta from the one in late May when 281 chanting Working on Fire firemen and -women arrived to a rapturous welcome – with videos of their infectious singing and dancing at Edmonton Airport going viral. (See video below.)
The firefighters are in Canada to help Canadian and US firefighters battle the forest fires that have been raging out of control in Alberta for weeks already.
On Wednesday, the firefighters refused to work, apparently in reaction to reports in the Canadian media that they were receiving between CAN$15 and $21 an hour – Alberta is trying to achieve a $15-an-hour minimum wage by 2018 – when they were only getting $50 a day. Of that sum, however, they were collecting $15, and the remainder was being held for six months after they completed their work in Canada, news reports said on Thursday.
In a statement from South Africa on Thursday, Working on Fire said there had been a misunderstanding and that all the firefighters had signed an agreement before departure that they would receive their normal pay while in Canada, although the Canadian government would pay for their meals and accommodation. They would also receive $15 a day "for discretionary purposes". They would get $35 a day "after their return to South Africa".
"This was discussed with fire fighters before their departure to Canada and they signed the agreement," said Working on Fire.
"We are dispatching a senior management team to Alberta, Canada, this evening to address the fire fighters' concerns and to assists with the smooth demobilisation of our fire fighters and their safe return to South Africa."
One of the firefighters told a Canadian newspaper that they had signed the contract, but had been unsettled by media reports claiming they were making much more money.
He said news articles quoted the South African government program that employs the crews claiming the workers were making between $15 and $21 an hour.
"We are not here for money, we are here to assist you," he was quoted saying,
Working on Fire said in its statement that the time the firefighters spent in Canada was a "life changing experience"
"All funds paid from the Canadian authorities are paid into the operational budget of Working on Fire programme."
According to its website, Working on Fire is a government-funded, job-creation programme focusing on implementing Integrated Fire Management in South Africa employing over  5,000 young men and women who are fully trained as wildfire firefighters and are stationed in more than 200 bases across South Africa.
The video of the firefighters that went viral: