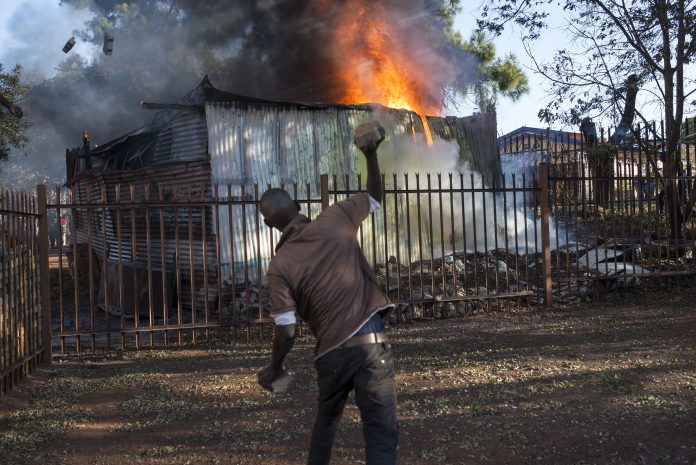 Dispute over ANC mayoral candidate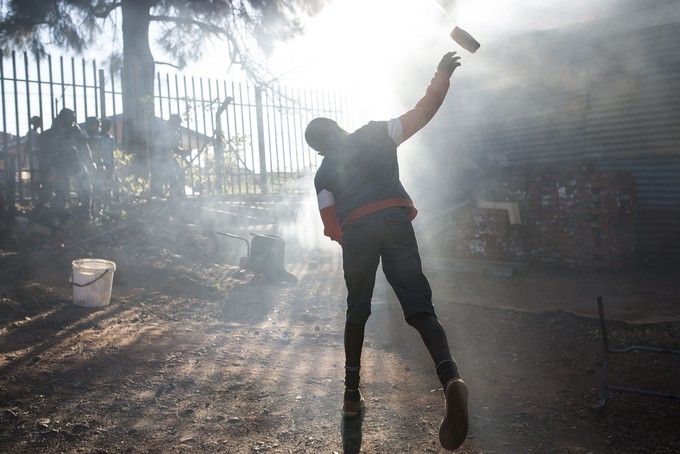 Residents of Atteridgeville confront some of the ANC's Gauteng leadership during a town hall meeting held in an attempt to restore calm to the township of Atteridgeville.
Angry residents torched trucks and buses and blocked roads into various Tshwane townships after the naming of Thoko Didiza as the ANC's Tshwane mayoral candidate.
Residents shouted "No Sputla, No vote" in support of current mayor Kgosientso "Sputla" Ramokgopa.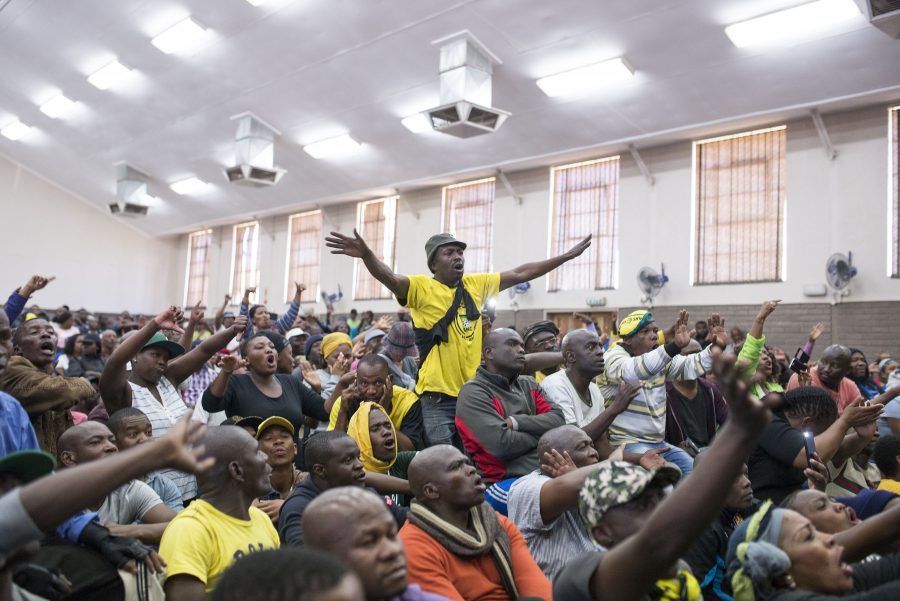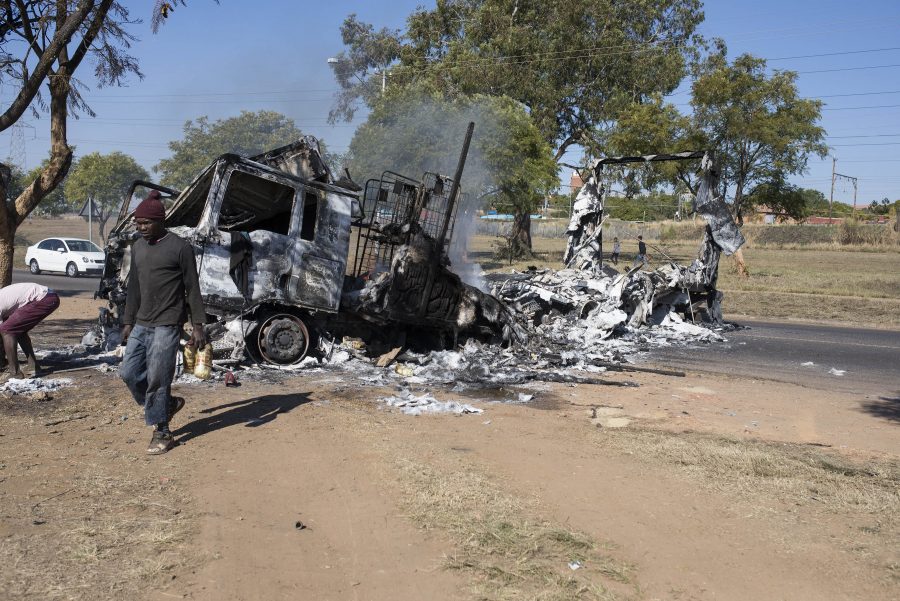 A fire rages at a shack building at a church property down the road from where current mayor Kgosientso "Sputla" Ramokgopa was addressing disgruntled residents.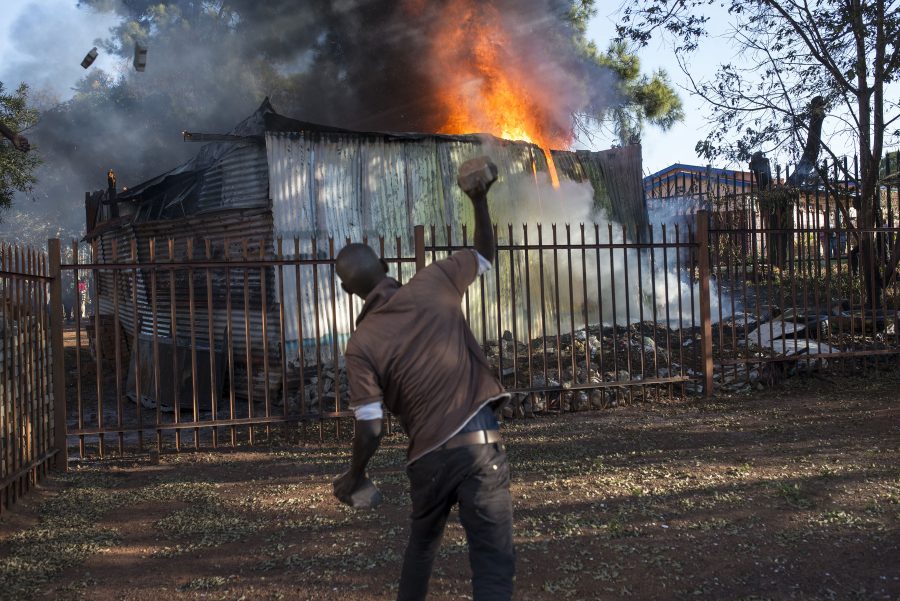 A resident of Atteridgeville attempts to extinguish a fire at a shack.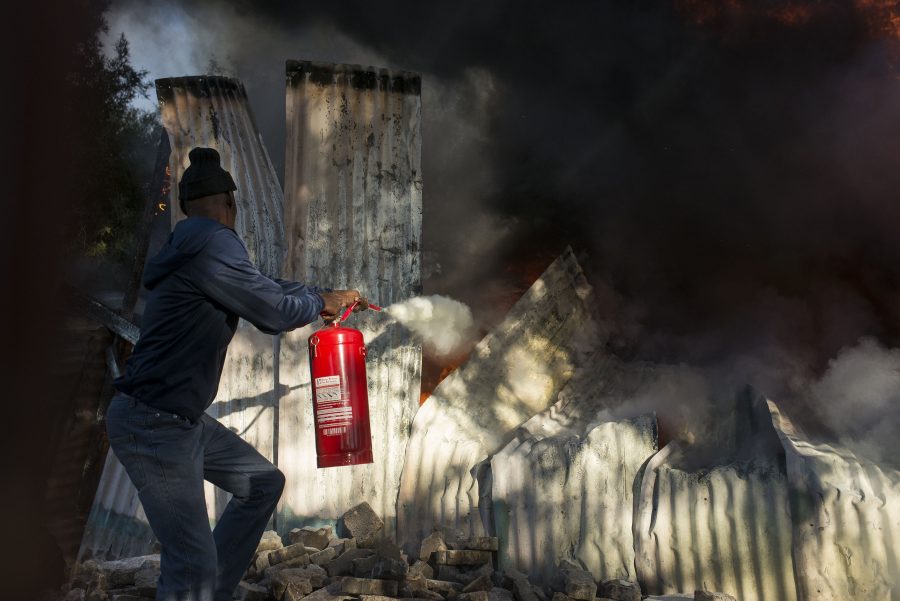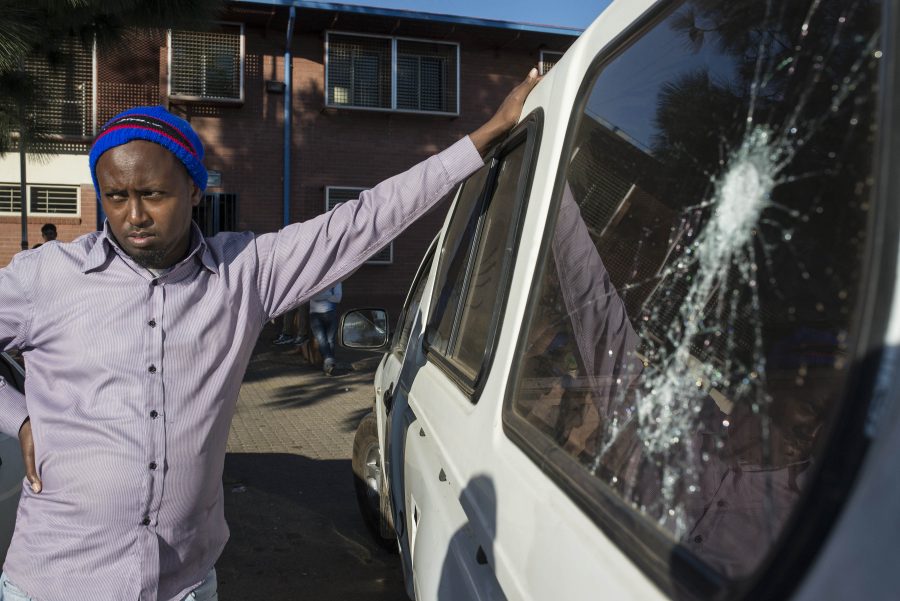 Please view the original article on Groundup.org.za (republished here with kind permission).