In the build-up to the elections on 3 August this year South Africa has had its fair share of controversies, including the SABC's decision to ban the broadcast of violent protests and to subsequently fire seven of its journalists (including three just yesterday) who made up part of the "SABC 8" – those staff members who spoke out against the censorship.
But the pre-election antics in SA have been no match for what's been going on in America as they prepare for their national elections on 8 November.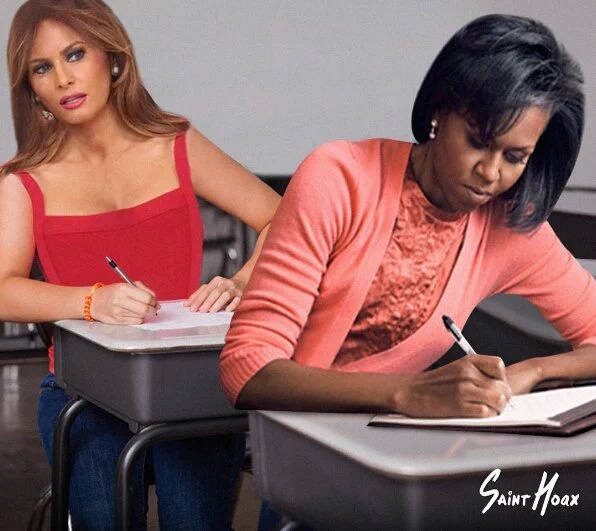 The latest scandal to hit the headlines is of course the alleged plagiarism by Donald Trump's wife Melania of Michelle Obama's speech.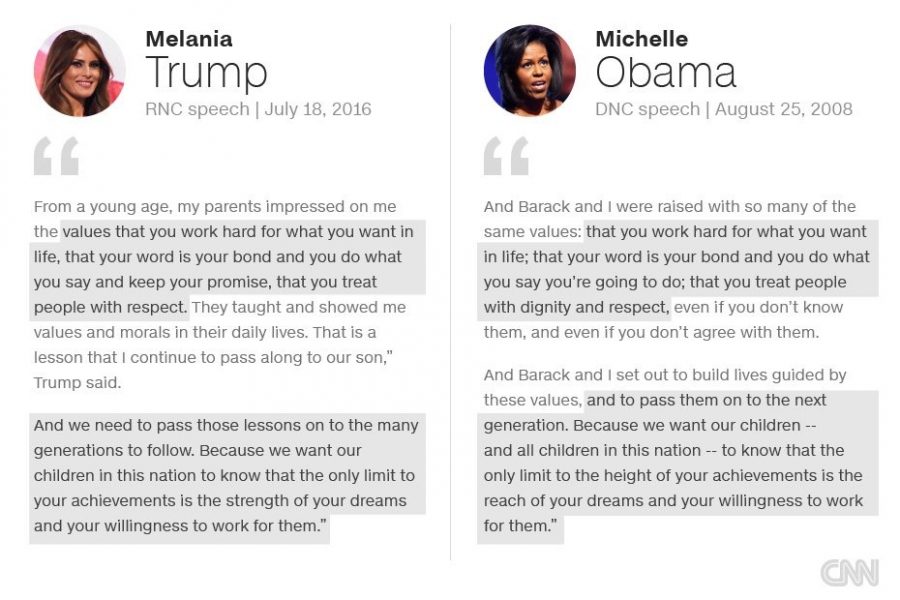 In an address to the Republican National Convention in Cleveland, Ohio, on Monday evening, Melania's speech (which was mostly her own words) included almost 60 words that were identical to those used by President Barack Obama's wife at the Democrat National Convention in 2008.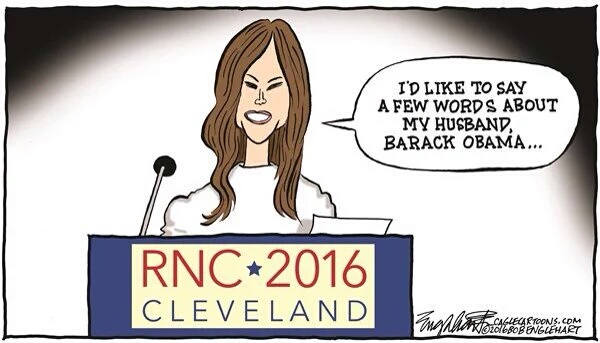 Several theories have been put forward – that Melania was inspired by Michelle, that a well-meaning speechwriter wanted her to deliver winning quotes or that a certain former speechwriter – who was fired – orchestrated the copying as sabotage.
Trump's own people have said Michelle doesn't own copyright on the English language and that these are common phrases that could even be found on the pages of 'My Little Pony'.
Whatever the real reason, it has sparked several Memes and jokes on Twitter. Here's a collection below: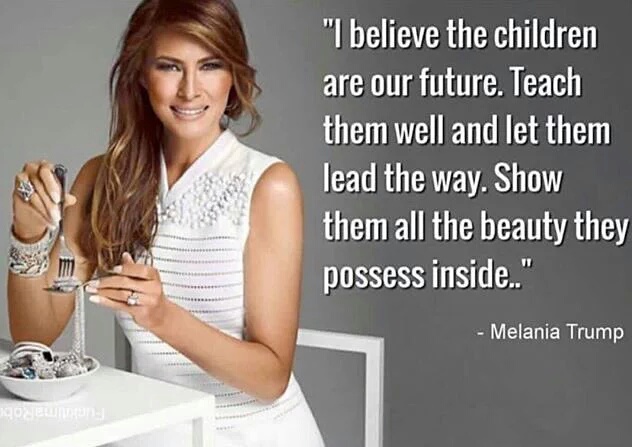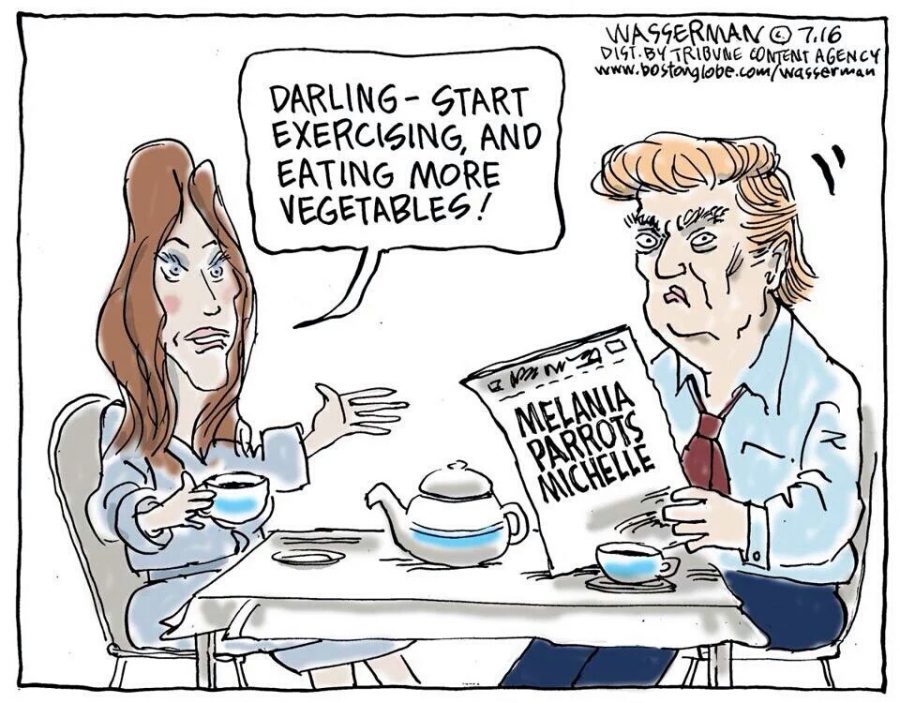 The below tweet refers to Melania being an immigrant from former Yugoslavia.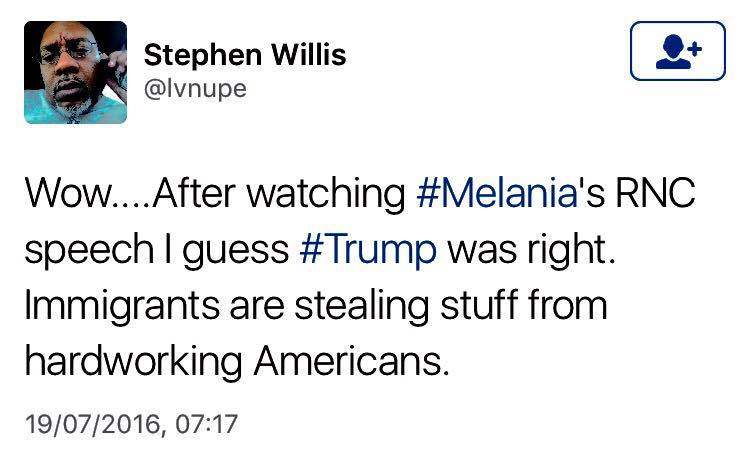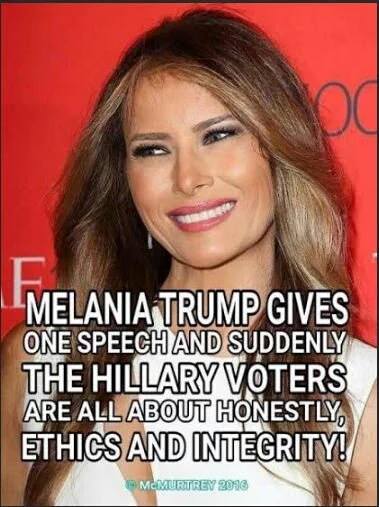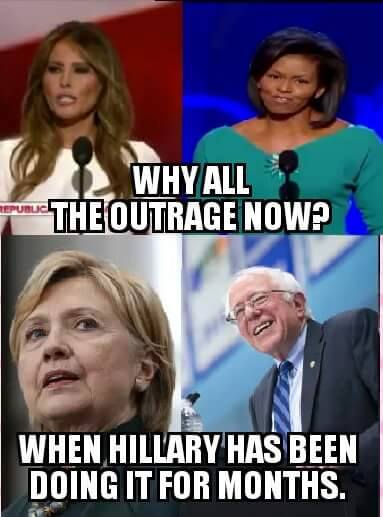 Melania has also been accused on social media of copying Caitlyn Jenner's style and look.

The following screenshots being shared widely – appearing to show that Donald Trump plagiarised Barack Obama's tweet – is a hoax. The Obama tweet never occurred. The Trump one is real.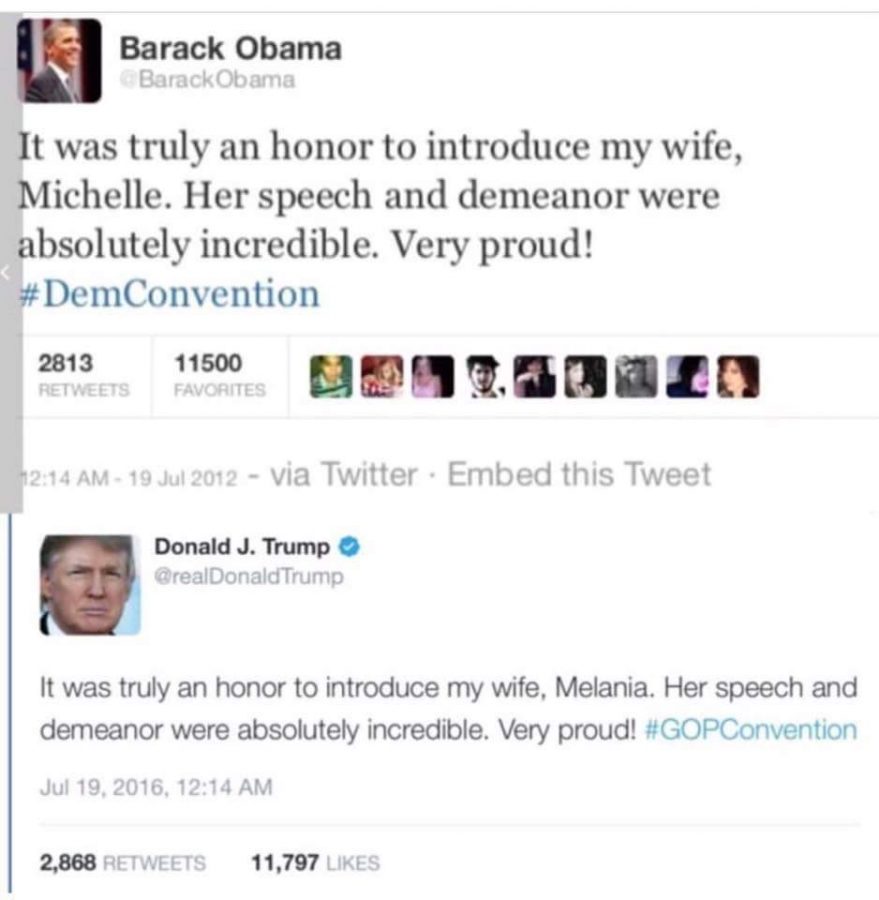 Watch Melania Trump / Michelle Obama Video:
The SABC journalists who have been fired have applied to the Constitutional Court for direct access to have their dismissals overturned.