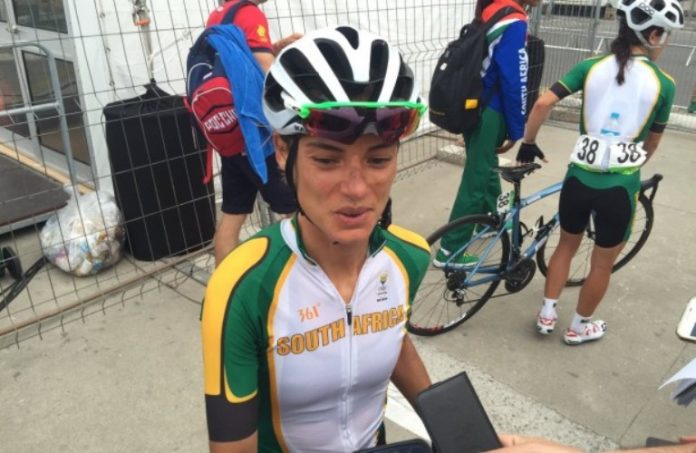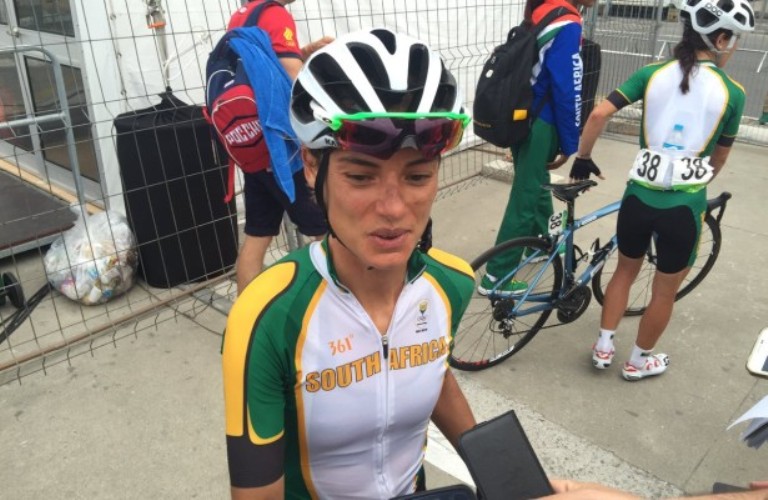 There were six different codes being represented by Team South Africa on Wednesday (10 August). Rowing was, for the second time in these Games, called off for the day owing to miserable weather conditions.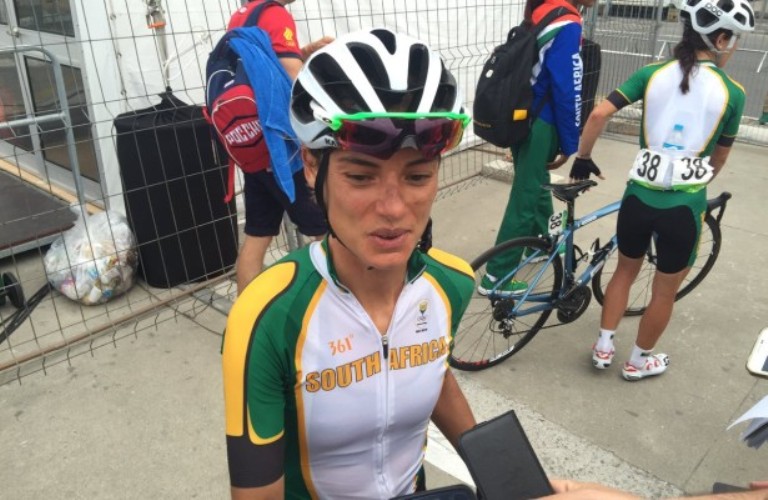 Here is a list of South Africans in competition. Times are Rio local and in brackets is SA time.
RUGBY SEVENS
Men's Pool B: South Africa lost their final pool match against Australia 12-5.
In a nutshell: South Africa, unbeaten and having scored 50 points without conceding any against Spain and France, looked a different team playing in white. The Australians had lost 31-14 to France – who South Africa beat 26-0 – but turned up to play against the group favourites. It was a scrappy encounter but Australia had done their homework and took advantage of a lethargic South African display. They were 12-0 up at the interval and while a Seabelo Senatla try made it 12-5, they were never on top of their game. GL
CYCLING
Women's individual road time trial (29.86km): Ashleigh Moolman-Pasio, 12th of 25 starters in an average speed of 38.335 kph
In a nutshell: Another gritty display from South Africa's leading road racer. Lying seventh after the first 10km split she hit the deck shortly afterwards and despite hanging in there with every fibre of her tiny body was unable to make up more time as she ended 2min 02.69sec behind American Kristin Armstrong who will start her 43rd birthday celebrations a day early. Moolman-Pasio, who will sport some battle scars on her left hip, can still stand way taller than her 1.63m frame. She may not look back at her Olympic performance as being a great success but she will return to her Italian base and then back to South Africa in the knowledge that she's been SA's best female road racing performer at the Olympics to date. ME
What she said: 'It's really tough when you come to an Olympics having put so much into it and hope everything comes together but unfortunately that wasn't the case for me, both in the road race and the time trial. In the road race [where she placed 10th] I had some mechanical problems with my brakes, which I only discovered after the race and then today I thought I has having a nice time trial but on the first steep descent I tried a conservative but fast descent and slid out. So another Olympic Games done but not the results I was looking for, but I still did my best to make my country proud. Conditions weren't great but I'm normally a good technical rider so when I saw the rain I thought well that counts out those who are scared. Usually I would make it through but must have just hit some oil on the road and went sliding along the tar … but it is what it is. I'm not usually scared. I knew that was a steep technical descent but didn't think it was a spot where the race could be won but definitely where it cold be lost and unfortunately it had to be my loss. As I've always said over and over again, cycling is a very strange sport … you can prepare as much as you like, be in the best possible shape but then it's just not your day.' ME
EQUESTRIAN
1.30pm (6.3opm): Individual dressage: Tanya Seymour placed 27th with a score of 63.929%
In a nutshell: It seems nerves got the better of Ramoneur and anyone with a whisker of horsey knowledge knows that a stressed horse and dressage don't make for a great combination. Seymour's been racking up scores of around 70% on the ride into Rio and with the rest of the field in action on Thursday it doesn't look like a 63% will be enough to make the cut into the Grand Prix Special. Top score of the day went to Germany's Dorothee Schneider with an 80.986%.
Manager's viewpoint: Says Ingeborg Sanne: 'Ramoneur was just stressed today and when they're stressed they just don't listen to their riders. So because of the tension they make mistakes. He had actually loosened up quite nicely since arriving. Then today, he started nicely in his warm-up. But when he cantered into the ring, you could just see his face and his expression was one of "Woaaaa!'. I think in a group like today she would have needed to place around sixth or seventh and in something close to her best score.' ME
JUDO
Men's -90kg: Zack Piontek lost to Camilo Tiago (Bra) by Ippon with Tai-otoshi in 5:00 at elimination round of 32.
In a nutshell: It was always going to be a tough assignment for the big South African, ranked No23 in the world. He was coming up not only against the world No20, but a Brazilian who was cheered on by a wildly partisan home crowd and who was a silver medallist from the 2000 Sydney Olympics. Tiago got the win and Piontek will take no further part in the competition. GL
SAILING

470 men (Asenathi Jim and Roger Hudson) races one and two, and Laser (Stefano Marcia) races five and six: The London Olympians opened their 2016 Games campaign with an 18th spot in a fleet of 26. Winds varied between eight and 16 knots and first honours went to Croatia's Sime Fantela and Igor Marenic. In their second race, they slipped back to 24th spot as Aussies Matthew Belcher and Will Ryan took the honours. That meant that they will start day two's action in 22nd spot overall. Meanwhile Games debutant Marcia ended 44th of 47 Laser boats in his first race of the day. This means he was 38th in the overall standings as Croatia's Tonci Stipanovic regained the lead. In his next race the wind had picked up markedly to between 16 and 20 knots. He ended 38th at Britain's Nick Thompson won race six. Overall Marcia is also in the same position (38th). ME
Still to come
RUGBY SEVENS
6.30pm (11.30pm): Men's Quarter-finals: South Africa vs Australia. In other games, Fiji play New Zealand, Japan play France and Great Britain play Argentina.
FOOTBALL
10pm (3am Thurs): Men's First round, Group A: South Africa vs Iraq
What to expect: There are all sorts of permutations really, with Denmark topping the group on four points, Iraq and Brazil on two and South Africa on one. No team is out of contention to be amongst the top two to qualify. What we do know is that South Africa have to win, which means they have to score a goal – something they haven't done in 180 minutes (three hours) of play so far. GL
ROWING
Postponed: Women's Pair, Semi-finals: Lee-Ann Persse and Kate Christowitz
Postponed: Lightweight Women's Double Sculls, Semi-finals: Kirsten McCann and Ursula Grobler
Postponed: Lightweight Men's Double Sculls, Semi-finals: James Thompson and John Smith
Postponed: Men's Four, Semi-final: David Hunt, Jonathan Smith, Vincent Breet and Jake Green
ME = Mark Etheridge
GL = Gary Lemke
Source: Sascoc.co.za