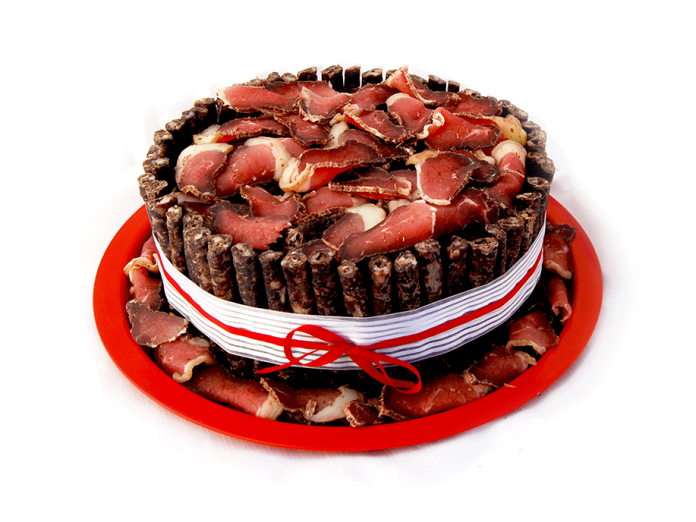 Eish… how much yummier can you get? And why didn't anyone think of this sooner? An ENTIRE cake made out of BILTONG and DROE WORS!!!!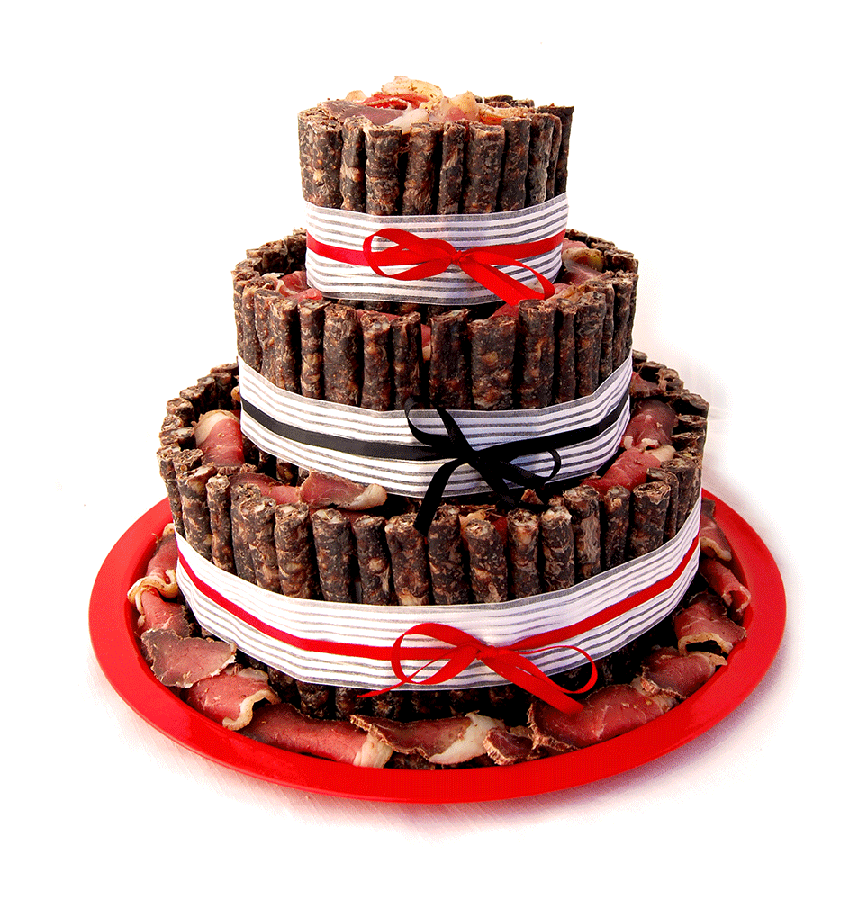 The "cakes" are offered by the Fleisherei® Group of specialist delis and biltong outlets in South Africa.
According to their website – biltong.co.za – "Our biltong cakes are the perfect centrepiece for your special occasion."
Customers can choose from a one, two or three-layered cake.
Prices range from R600 to R850, and the "cakes" are made with a mixture of original dry wors and a choice of original, hunters or chilli biltong for each layer. Our mouths are watering!!!
#BiltongCakesForEveryonePlease…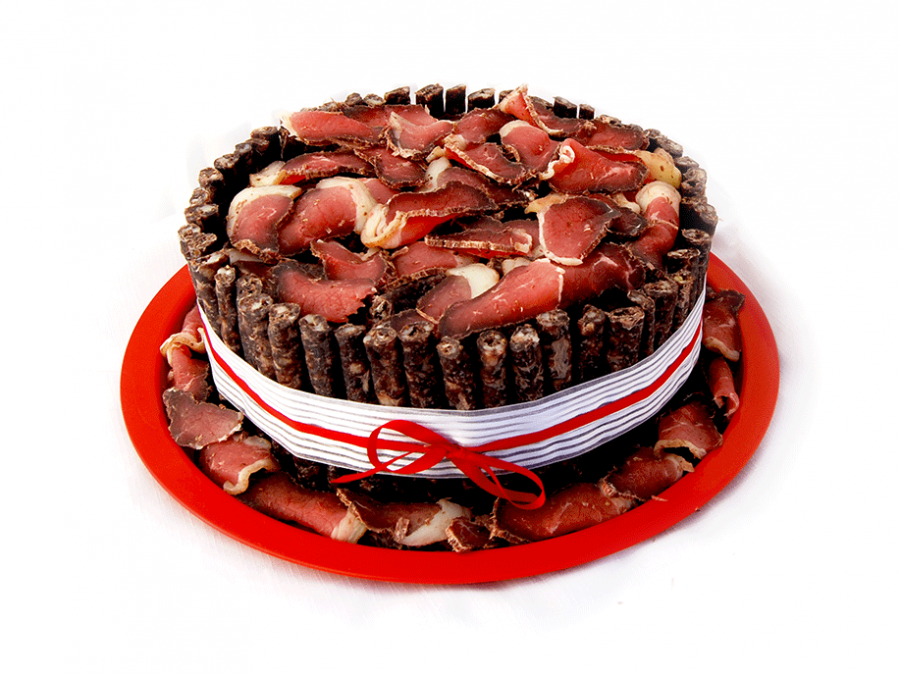 P.S. If you're a South African living abroad, you don't need to miss out – try SAPeople's lekker South African biltong recipe!