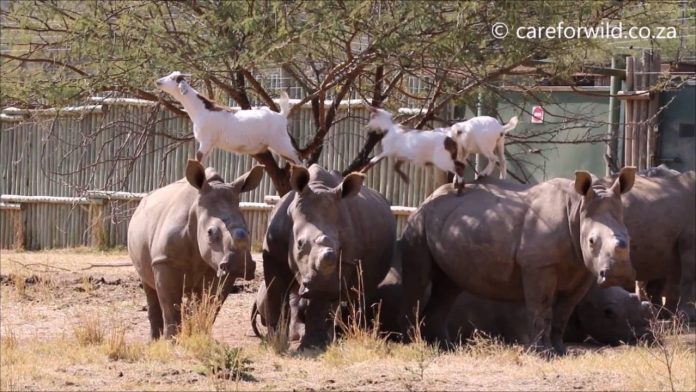 Even goats enjoy a little bit of carefree time – watch these young goats jumping around on top of (rather patient) rhinos at the Care for Wild Rhino Sanctuary.
For at least one of the goats, it's a case of "'n boer maak 'n plan" as by jumping on the rhino it's able to reach the leaves higher up in the tree!
Care for Wild Africa is a non-profit organisation (NPO) and is apparently the largest rhino orphanage in the world!
The organisation rescues, cares for and rehabilitates wildlife that has been injured and/or orphaned.
More: http://careforwild.co.za/