PRETORIA – Public safety is deteriorating in South Africa with the rates of murder and carjacking up, but there are measures that can be taken in the next few years to bring about a sustainable improvement, according to the Institute for Security Studies (ISS). Watch video below.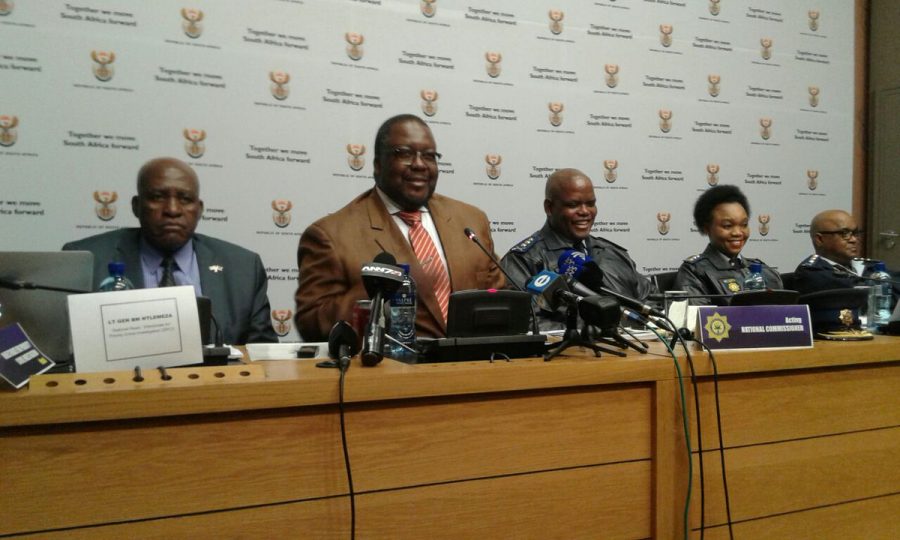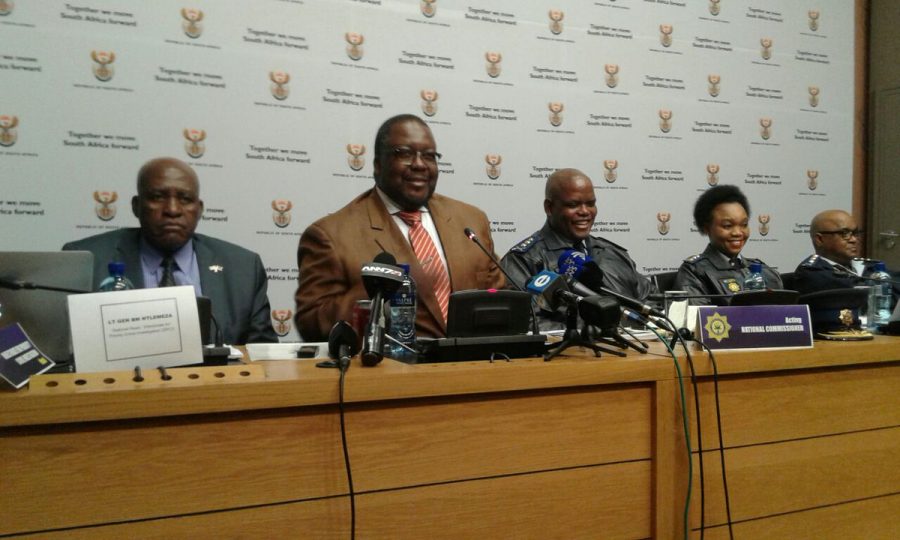 There are now 51 murders occurring every day in South Africa, up from 48 last year.
The Minister of Police, Nkosinathi Nhleko and the Acting National Commissioner, Lt General Khomotso Phahlane, delivered the latest South African crime stats – as collated by SAPS (South African Police Services) – on Friday.
ISS's Gareth Newham said public safety is deteriorating in South Africa, evidenced by an increase in two key categories: murder and armed robberies.
The murder rate has increased for the fourth consecutive year, now 20% higher – with almost 19,000 people killed in South Africa in the last year – than four years ago when 15,500 people were murdered.
Newham said armed robberies, committed by small groups of people, on South Africans in their home, streets, cars and workplace – are causing fear and making citize feel vulnerable in places they should feel safe.
He offered solutions…
Watch ISS Gareth Newham's Solutions for Addressing SA Crime Rates 2016
Newham suggests the police should focus on these groups of repeat offenders rather than trying to police the entire nation. He also suggests that the country needs more social workers, better trained teachers and a way to tackle child neglect so that there are fewer children growing up exposed to violence… who then resort to violence themselves.
With a policy of preventing crime and violence, and dealing with the repeat offenders, South Africa should see sustainable improvements, says Newham.
SA Crime Stats for 2015/2016 include:
South Africa experienced a decrease in incidents of crime… with the unfortunately notable exception of contact crime
Murder is up by 4.9% since last year with 51 people killed daily in the country.
Murder cases increased by 0.32% in the reporting period. Six of the nine provinces reported an increase
Peaceful protests are on the decrease, by almost 50%; but crowd unrest (non-peaceful protests!) are on the increase
Northern Cape was the only province to record a decrease in the number of murders
House robberies (which included 'contact') are up by 2.7%, whilst burglary (which doesn't include 'contact') in residential properties decreased by 1.2%
Car-hijacking increased overall by 14.3% – with an increase in nine provinces; but a decrease of 4.4% in the Free State.
SAPS concluded that the violent crime remains "unacceptably high, having a direct impact on how unsafe South Africans feel". Phahlane said fighting crime is not only a police duty, but is a collective responsibility. 
SAPS' aim – according to the National Development Plan, 2030 – is for South Africans to feel safe within 14 years, with women walking freely in the streets and children playing safely outside. A 'Back to Basics' approach will be adopted.
SA Crime Stats 2016 Graphs from SAPS: