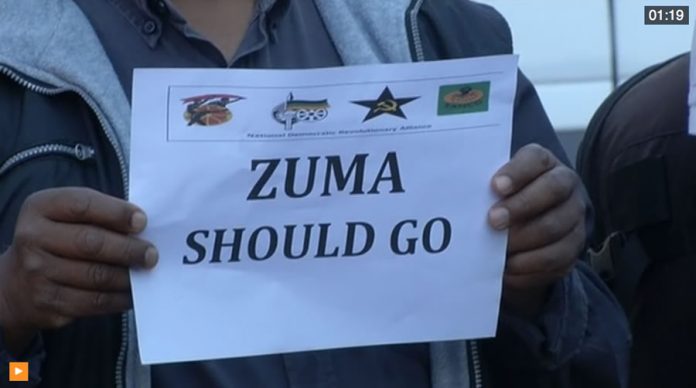 In this Reuters video, reporter Ivor Bennett says although there is still a lot of support for Zuma in the country, the voices of dissent are growing.
Protesters – at the #OccupyLuthuliHouse campaign this morning in Johannesburg – blame the dismal election results on Zuma's mismanagement with the economy, and his detractors say it's time for him to go.
Zuma is currently in China where he attended the G20 summit.
Watch Video: Zuma Should Go