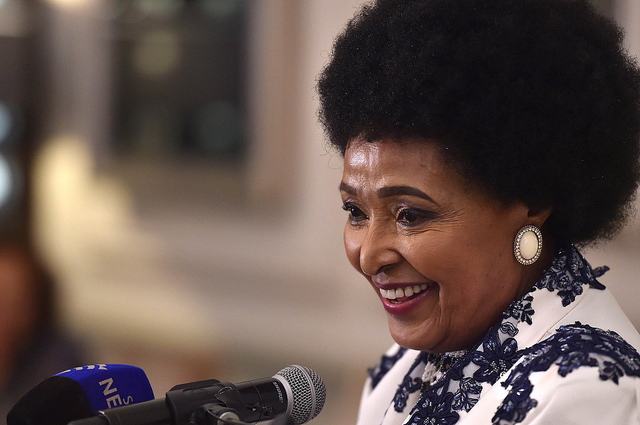 An extremely concerned Winnie Madikizela-Mandela spoke candidly in South Africa today about the need for her party, the African National Congress (ANC), to "introspect" and work out where it went so wrong, and to incorporate a new "layer of fresh leadership". (Watch video below.)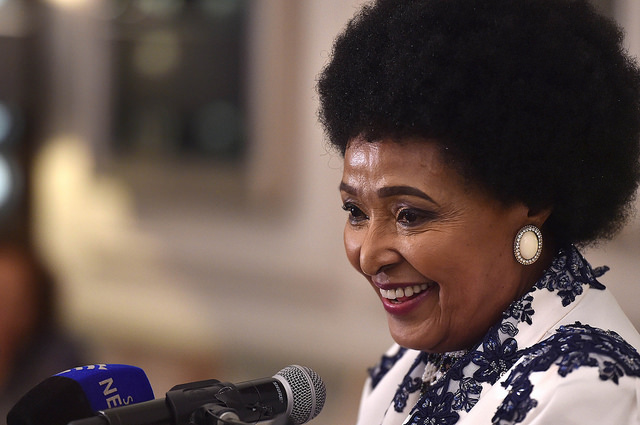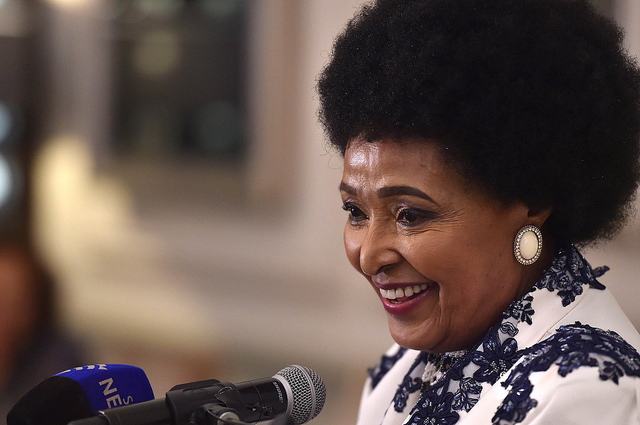 Speaking at a press conference with former Manchester United captain Rio Ferdinand – who's in the country with a delegation to establish programmes to prompt youth employment – she said it was important to exchange views and learn from others how to deal with problems.
Here are some of her other comments:
"We have a serious problem with our youth in South Africa today… Unemployed youth is a ticking time bomb for South Africa. Although it is an international cancer, it is more pronounced in our country because of our painful past… "
"All the universities in the country today are on fire."
She said she felt "very sorry" for the students in the streets today and that impossible promises – such as "the doors of learning shall be opened to all" – were made in 1955 in the Freedom Charter, because it seemed possible at the time, and "from lack of experience we have done things that were not really according to the Freedom Charter".
"We do need to revisit the Freedom Charter…"
"The only solution… is somehow meeting the students halfway."
"What is happening today is too tragic – to destroy institutions of learning… now the capital [needed] to rebuild what they have destroyed, is going to come from where?"
"This class of student who is in the streets today, what is going to happen to them tomorrow? They're going to join the youth that is employed."
"Government really needs to introspect and find out how we have gone so wrong in so many issues that face our country."
Acknowledging she is part of the leadership, Madikizela-Mandela said: "We cannot pretend we do not have problems. We cannot pretend things are not wrong in our country. A lot of things are wrong."
"The kind of introspection we need – we need a whole layer of fresh leadership combined with the elders, who are still left in the organisation; [we need] to revisit the whole question of the Freedom Charter; what has happened since 1994, and go through all the stages of the various presidents, and find out where did we go so wrong?"
"Why do we have so much corruption everywhere? You turn in every institution the one word that is on everybody's lips is 'corruption'. And who has the answer to that – it is the governing party."
"You need to get the governing party to perhaps go into a retreat for a month and find answers about all the wrongs that we have done. We cannot pretend there is nothing wrong. There's a lot wrong and we are all worried."
We are all worried about the weakness of the rand. And we all don't want to be in junk status."
"All South Africans – especially the Captains of Industry – must help us build the economy of the country. That cannot be done if we are disunited. That has to be done by every South African, and it cannot be achieved by shouting at each other in Parliament."
"Parliament has been reduced to some fiasco. It's just a useless exercise that exposes the weaknesses of our country."
Madikizela-Mandela turned 80 last week.
Speaking at her birthday celebrations in Cape Town, South Africa's Deputy President Cyril Ramaphosa said: "Mama Winnie has had a life of mixed-fortunes, taking it is her stride to represent everything about the tenacity of the human spirit. She exemplifies everything about the African proverb "woman, you are a rock, uyimbokoto, o swara thipa ka bogaleng. But she is not any other rock, she is a diamond, build to last a lifetime, build never to break."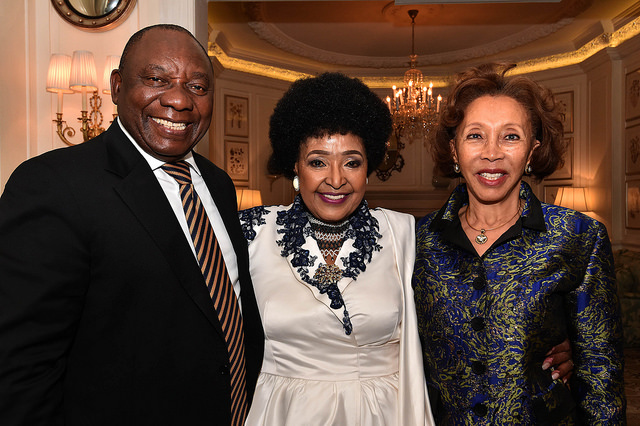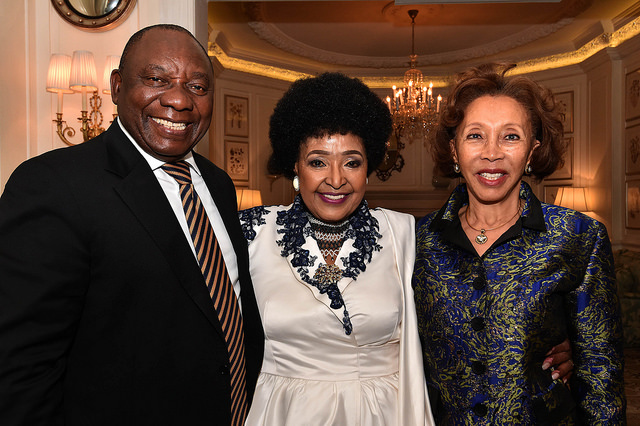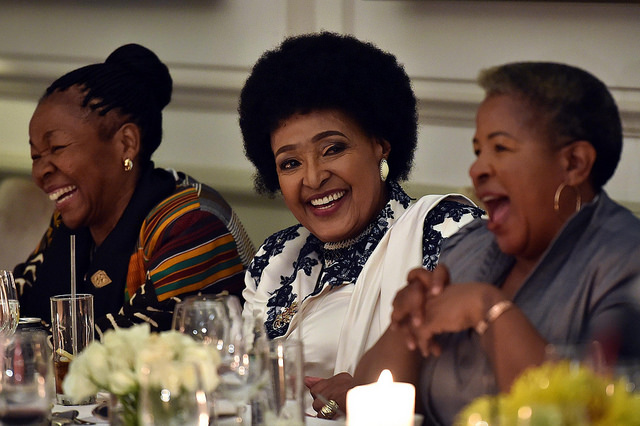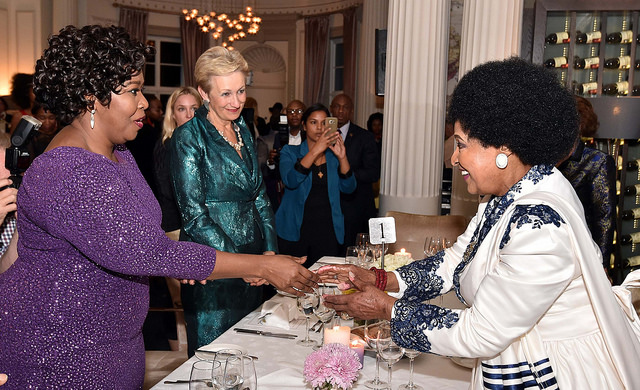 Watch Video: Winnie Madikizela-Mandela in conversation on youth development