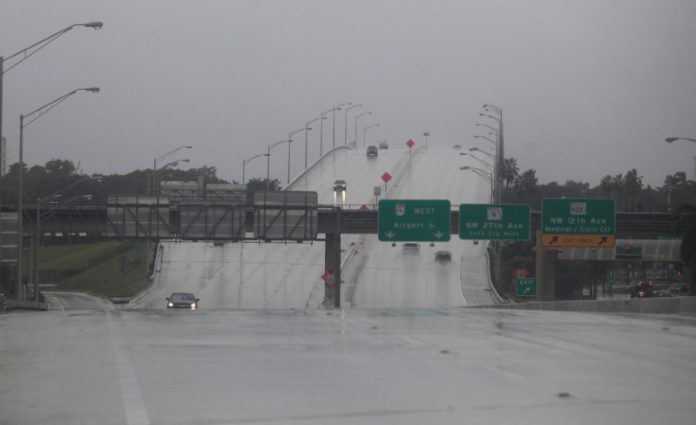 (Reuters) – The coast-hugging path that forecasters expect Hurricane Matthew to take as it moves up the Atlantic seaboard on Friday and Saturday could make the storm one of the most devastating ever to hit the U.S. Southeast, according to experts.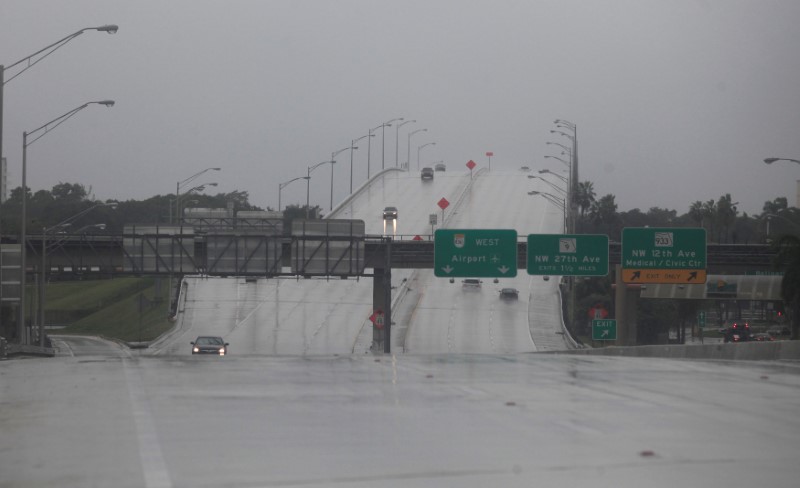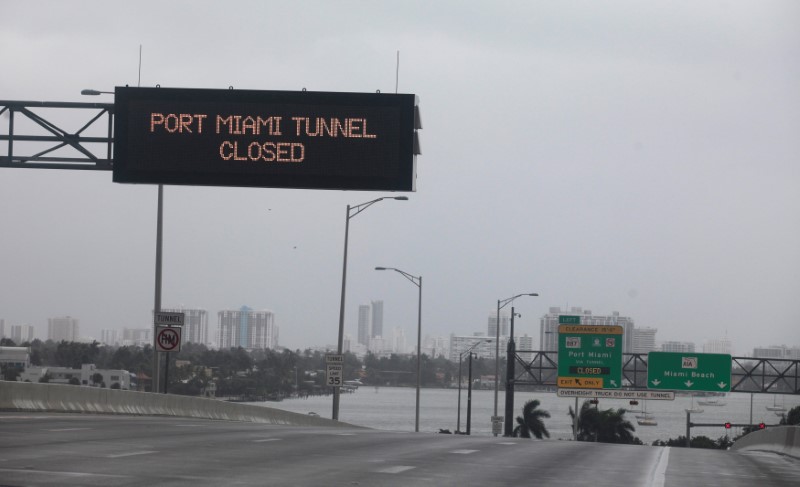 If Matthew skirts the coast of Florida, Georgia and South Carolina as experts expect, rather than slamming directly into land as most hurricanes do, the storm would keep drawing energy from the warm ocean waters, fuelling its destructive force.
"Once they make landfall, they will dissipate, but in the case of Matthew, it is going to be half over the ocean and continue to gain energy and hold together for much longer," said Isaac Hankes, a weather research analyst at Lanworth Inc, a company owned by Thomson Reuters Corp.
After killing nearly 300 people in the Caribbean, the hurricane was likely to remain a Category 4 storm on the five-step Saffir-Simpson scale as it approaches the United States, according to the U.S. National Hurricane Center.
As a consequence, the slow-moving storm, sporting winds of up to 140 miles per hour (225 km per hour), could prove to be more devastating than most hurricanes, even those that are just as powerful but slam directly into a single state.
"If it can live along the coast for a day and a half, it is going to be doing damage in terms of cost," said David Nolan, professor and chair of the Department of Atmospheric Sciences at the University of Miami. "It might be remembered for its impact on the insurance industry more than anything else."
From its origins as a relatively minor storm called "Invest 97L," Hurricane Matthew has feasted on the unusually warm temperatures of Caribbean waters and high humidity.
"The ultimate source of energy comes from the ocean," said Fuqing Zhang, a meteorology professor at Penn State University who has been tracking the storm since late September when it was located off the coast of the Windward Islands.
Nolan, of the University of Miami, described hurricanes as "naturally occurring heat engines," that feed off the solar energy stored in warm ocean waters.
Hurricane Matthew also benefited from a phenomenon known as low wind shear that allowed it to take shape before growing larger and more powerful. A high wind shear would have stunted the storm's growth.
While those elements partially explain Matthew's development, experts admit that they do not fully understand why some tropical cyclones build into devastating hurricanes and others do not, even when conditions appear to be the same, said Brian Kahn, an atmospheric scientist and cloud specialist at NASA's Jet Propulsion Laboratory in Pasadena, California.
The biggest threat to hurricanes is land and Hurricane Matthew has encountered little resistance over the past four days during its slow march toward the U.S. Southeast.
The storm ploughed through Haiti on Tuesday, killing more than 265 people and causing major damage to the impoverished nation, which makes up half of the small island of Hispaniola.
"As it made landfall in Haiti, it got a little bit weaker," said Suzana Camargo, a professor at the Lamont Doherty Earth Institute at Columbia University in New York. But when it hit the ocean again, it strengthened, she said.
(Reporting by Timothy Mclaughlin in Chicago; Additional reporting by Steve Gorman in Los Angeles; Editing by Lisa Shumaker)
MORE