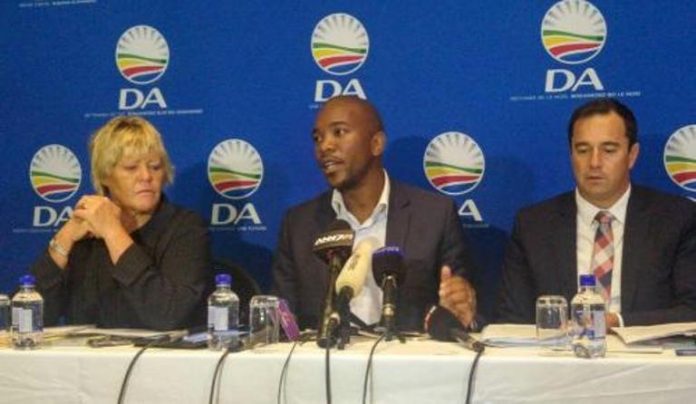 The Democratic Alliance (DA) says the ANC has to choose: it's either Zuma or South Africa. The opposition party is once again tabling a motion of no-confidence in South Africa's President Jacob Zuma in the National Assembly.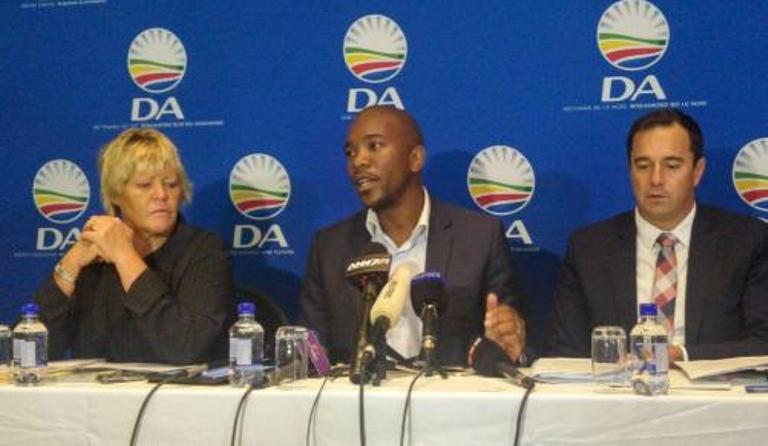 The DA said: "It is our duty, as the official opposition, to defend the well-being of our country in Parliament. We cannot sit and do nothing whilst South Africa faces crisis after crisis under the leadership of Jacob Zuma.
"While the ANC mother body has diligently protected Jacob Zuma collectively over his seven year term, it appears patience has run out.
"Many senior ANC members, both inside and outside the party, have publicly taken a stand against Jacob Zuma and his project of State Capture.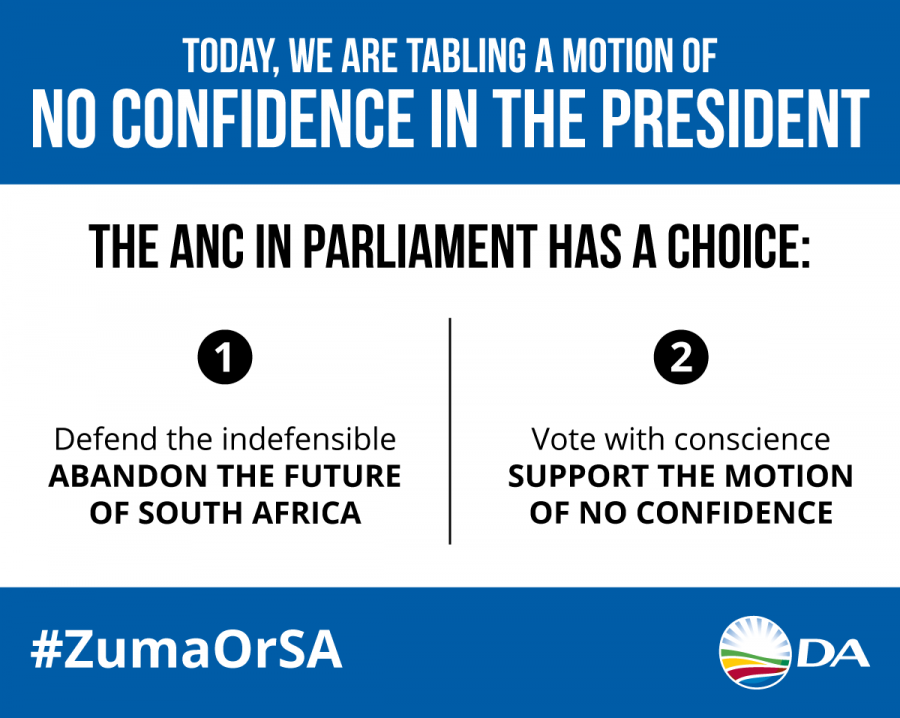 "This motion is a golden opportunity for the ANC to work with us in Parliament to remove Jacob Zuma, once and for all, so we can get our country working again."
DA leader, Mmusi Maimane MP, made the announcement at a press briefing held in Parliament, Cape Town on Thursday, where he was joined by the DA's Chief Whip, John Steenhuisen MP.
Maimane said: "This is a golden opportunity for the ANC to stop playing "hot potato" politics; we all know the root cause of our country's current turmoil, and the time for passing blame is over.
"The ANC must work with us in Parliament to remove Jacob Zuma, once and for all, so we can get our country working again."