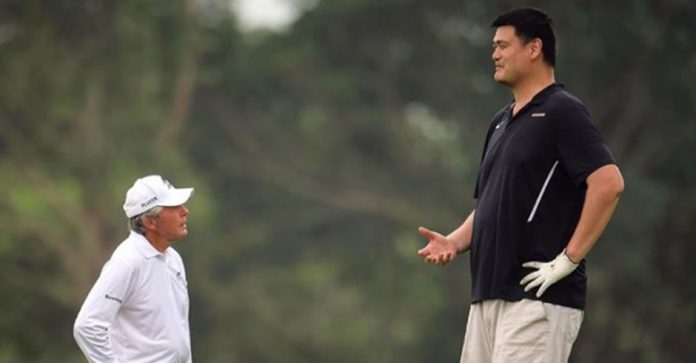 This has to be one of the craziest photos we'll ever see of Gary Player. We all knew NBA star Yao Ming was tall… but this photo demonstrates it SO well.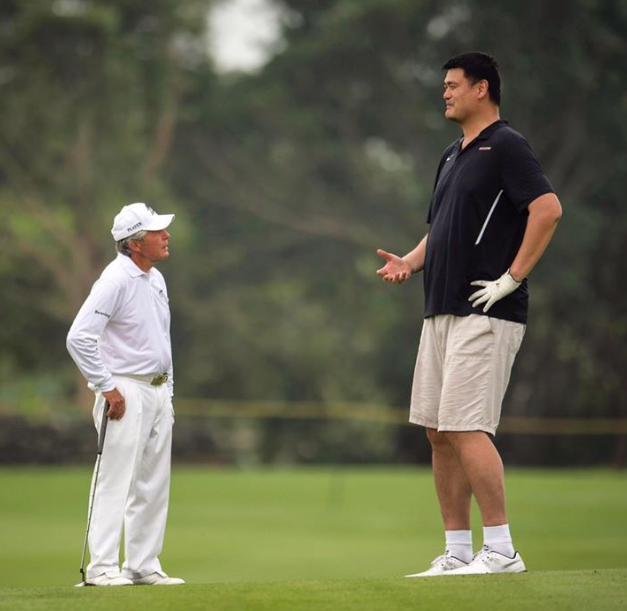 The Chinese retired basketball player is 7'6″! Player is around 5'5″.
The two stars, both 'giants' in their respective games, were photographed together at the Mission Hills China World Celebrity Pro-Am in Shenzhen, China, this weekend.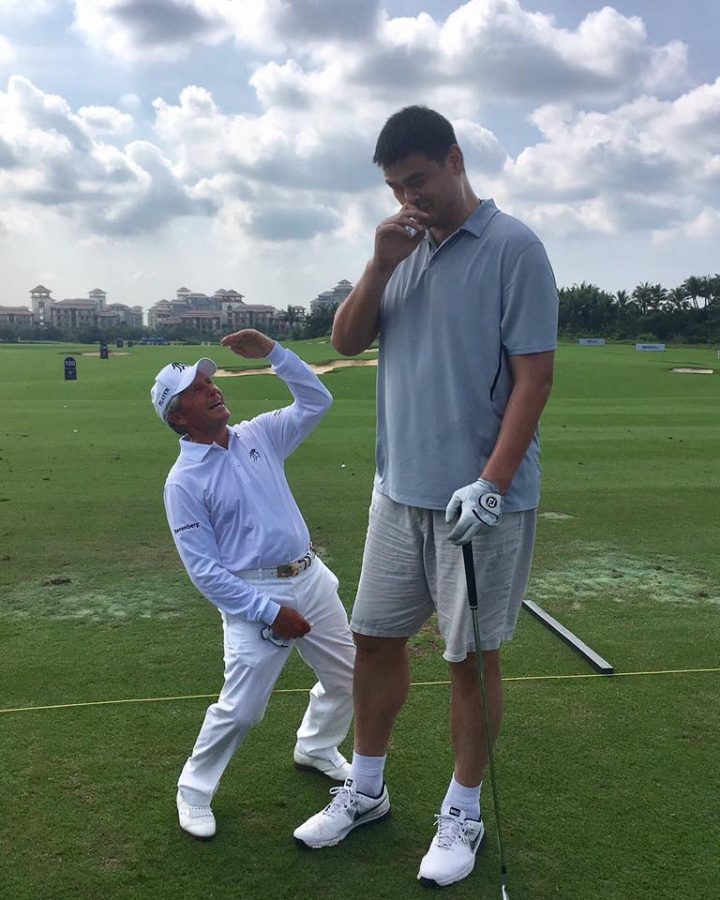 Writing on his Facebook wall, Player said: "You learn so much from people of different cultures. I admire 姚明 Yao Ming and what he is doing for children's education and am thankful golf is a catalyst for both our foundations.#GolfandGiving."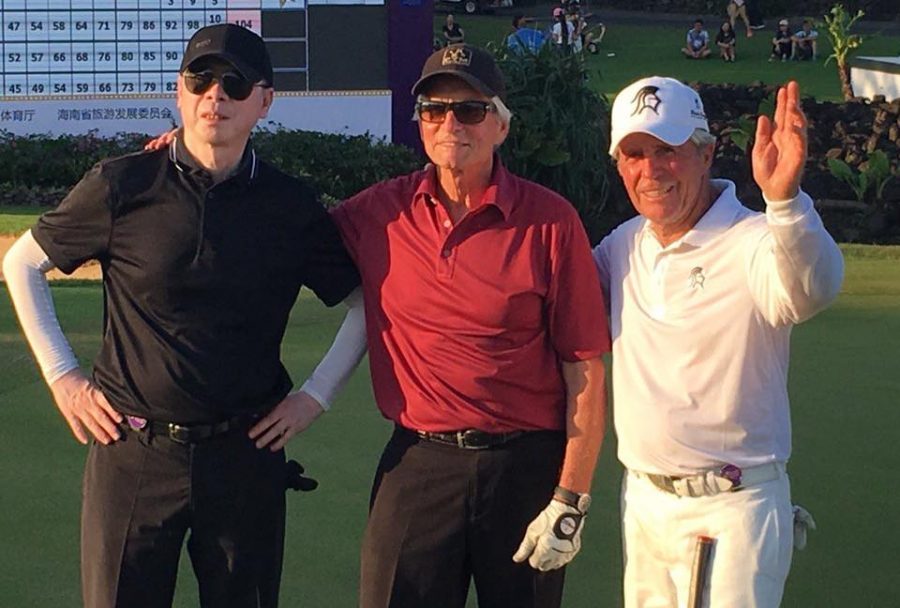 The South African golf legend said he had "lots of fun" with Ming (who has taken trips to Africa to raise anti-poaching awareness); as well as Feng Xiaogang and Michael Douglas.
All photos sourced from FB/Gary Player