The first trailer for 'Mandela's Gun' has just been released, ahead of its world premiere on Friday night, 28 October, when it opens the inaugural Joburg Film Festival.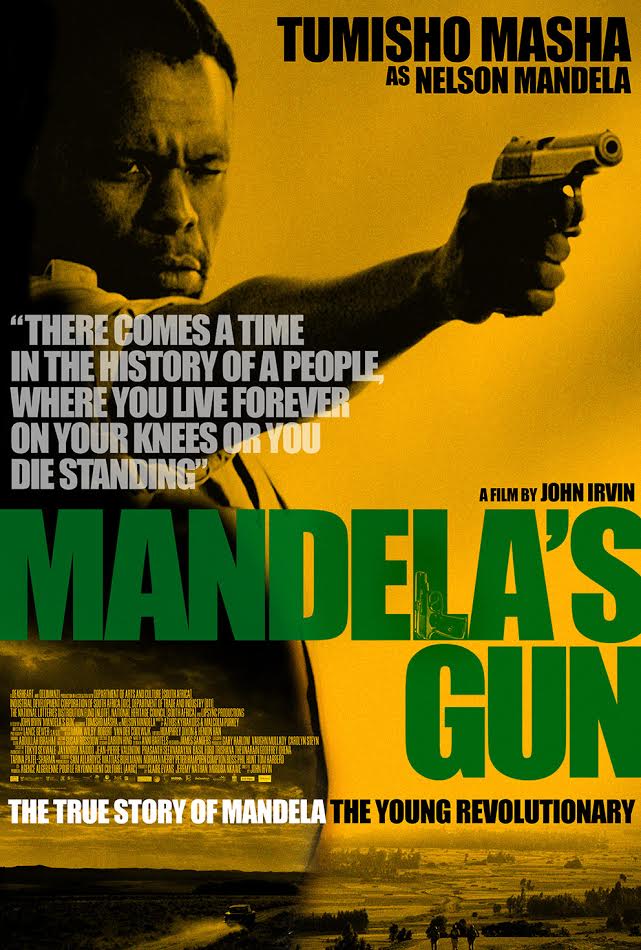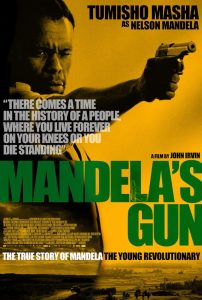 The film stars SAFTA-winner, Tumisho Masha, as the first South African to play Nelson Mandela in the lead role of a major film.
Mandela's Gun is both a spy thriller and documentary, showing the sometimes forgotten history of Mandela as a revolutionary who co-founded uMkhonto we Sizwe in the aftermath of the Sharpeville massacre.
It tells the explosive story of the Makarov pistol Ethiopian Emperor Haile Selassie gave Mandela as the ANC shifted strategy towards armed resistance.
Tasked with building an army before he had even fired a gun at an enemy, Mandela left South Africa for military training in Algeria and Ethiopia. Traveling on false passports, he was known as the Black Pimpernel as he evaded capture and assassination attempts during his African odyssey, which also took him to Botswana and Tanzania.
He was South Africa's "most wanted man" but Mandela's Gun is a reminder that he was also considered a threat in Washington as "the most dangerous communist leader operating outside Russia." The film explores the CIA's role in Mandela's arrest and imprisonment, with exclusive testimony from a CIA agent who claims responsibility.
"This is one of the last great untold stories of the Struggle," says DV8 Films producer Moroba Nkawe. "It's the story of the first weapon of the armed struggle against Apartheid – and of a Mandela who has more in common with the angry youth behind #feesmustfall than the icon of reconciliation he later became."
As Tokyo Sexwale says in the film, "There comes a time in the history of a people, where you live forever on your knees or you die standing."
Mandela's Gun was filmed on location in Cape Town, Johannesburg, and London, as well as Algeria, Botswana, Ethiopia, and Tanzania – a reminder of how Mandela was shaped by the surging African Liberation Movements of the early 1960s.
"South Africans think they know the story of Nelson Mandela," says Nkawe. "But Mandela's Gun is going to leave audiences rethinking their view of him, more aware of South Africa's debt to the rest of Africa, and less trusting of America, who not only refused to even meet the ANC after they were banned, let alone intervene, but kept Mandela on their terror list until 2008." 
Watch Mandela's Gun Official Trailer
The all-local cast also includes SAFTA nominee Zethu Dlomo as Winnie Mandela; SAFTA winners Nick Boraine and Meren Reddy as Cecil Williams and Ahmed Kathrada respectively; and multi-award-winner Desmond Dube as Govan Mbeki.
Director John Irvin is known for the classic TV series Tinker Tailor Soldier Spy, with Alec Guinness, and war films like The Dogs of War, with Christopher Walken, and Hamburger Hill, with Don Cheadle and Dylan McDermott.
Book your ticket at : joburgfilmfestival.co.za