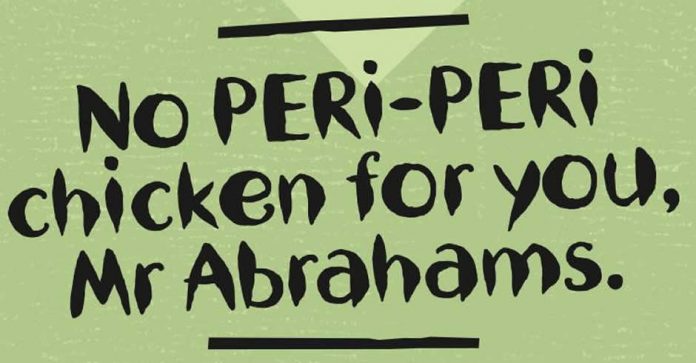 Whoops. Nando's usually gets it right on the mark… poking fun at politicians when things are heated in the country, but today's banner seems a day or two late, and we were all hungry for a Nando's ad that targeted those featured in the State Capture Report.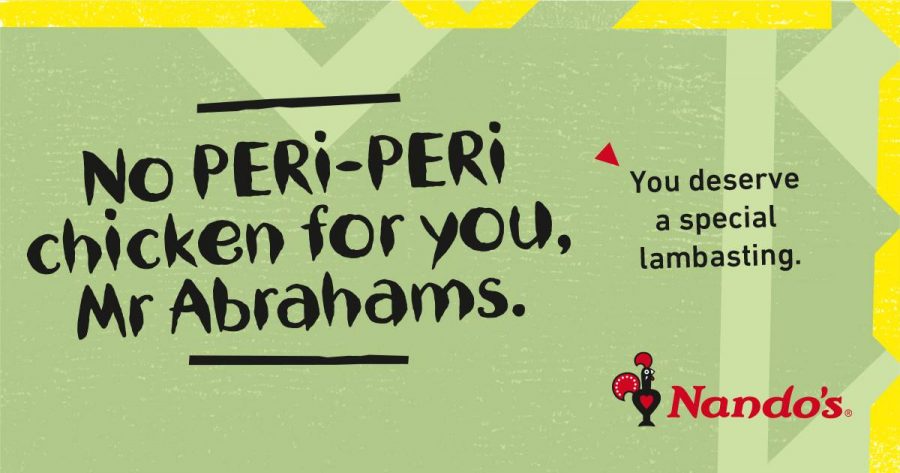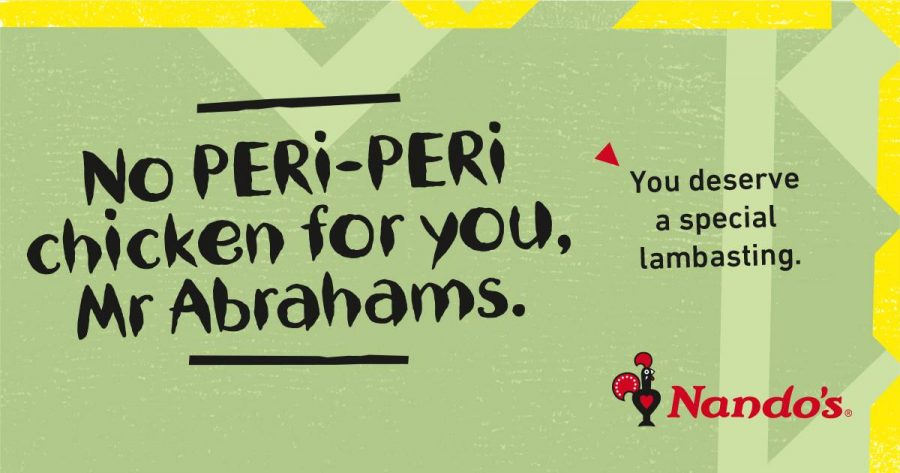 One Nando's fan, Tebogo Mabena, said: "Nando's picking on wounded soldiers, why not say something direct about Zuma? He is the one that deserves 'lambasting'. Still funny though!"
The latest banner (see above) says: "No Peri-Peri chicken for you, Mr Abrahams." And then adds "You deserve a special lambasting."
The caption on their Facebook page hammers the message home: #serveSouthAfrica
The ad refers to NPA (National Prosecuting Authority) boss Shaun Abrahams who had issued a controversial summons for Finance Minister Pravin Gordhan… leading to the Rand plummeting. He withdrew the summons on Monday.
Previously Nando's has featured Gordhan, showing their support…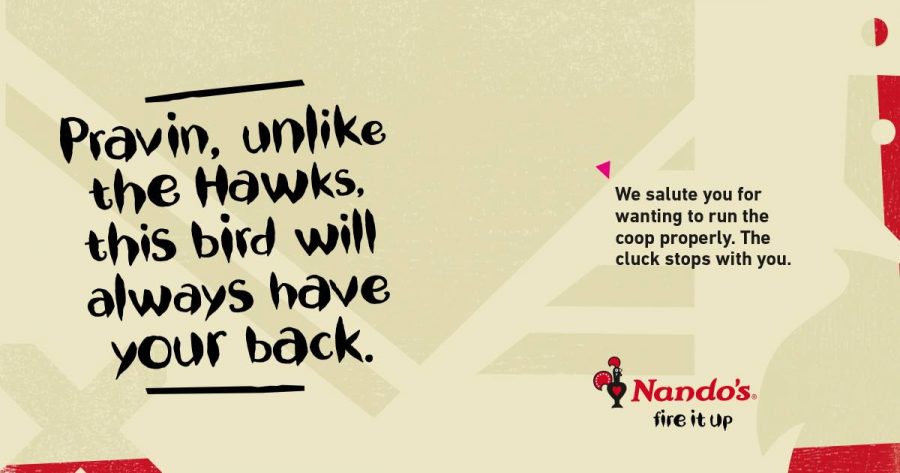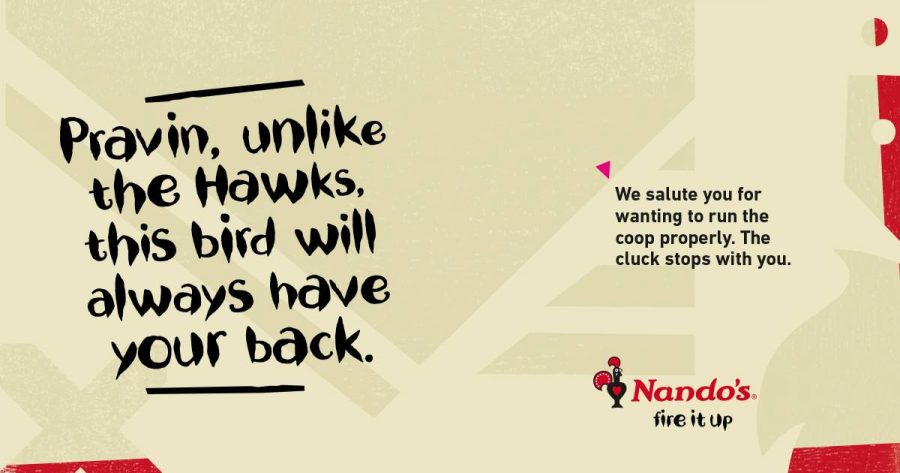 Nando's also recently praised Adv Thuli Madonsela, at the end of her stint as Public Protector. It's Madonsela who compiled the State Capture Report, the findings of which were released today.