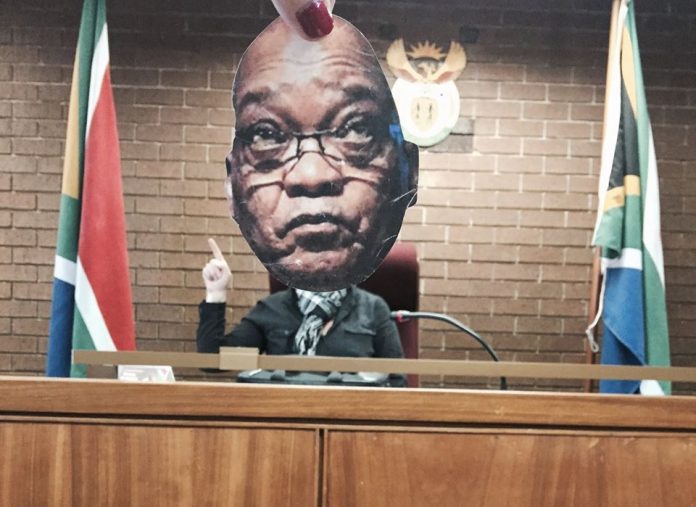 PRETORIA – President Jacob Zuma has withdrawn his application to interdict the State Capture Report, and opposition parties have immediately called for the release of the report… which contains investigations into the alleged 'state capture' of South Africa by the Gupta Family.
In a surprise move this morning at the High Court in Pretoria, Zuma's advocate Anthea Platt said her "instructions are to withdraw the application" and that she had not received instructions about costs.
The DA (Democratic Alliance) said Zuma must be made to pay, and he must be made to pay out of his own private funds because he has got the South African tax payers enough already.
The court hearing had begun yesterday and was due to continue today.
Yesterday, the opposition parties (DA, EFF, COPE and UDM) won their long-fought battle when Judge President Dunstan Mlambo granted each their application to intervene in Zuma's attempt to interdict the report, which was compiled whilst Madonsela was Public Protector.
The judge also struck Des van Rooyen's interdict application off the roll, dismissing it in "less time than he was Finance Minister", as Pierre de Vos tweeted.
After Platt's announcement Wednesday morning, the opposition parties called for the report's findings to be made public immediately.
The report included an investigation into Zuma's relationship with the controversial Gupta family, and their possible influence on the president's decisions concerning the state, and the hiring and firing of South African government ministers.
Visit Viv Vermaak's Daily Zumpie page to write your own caption to the photo above.