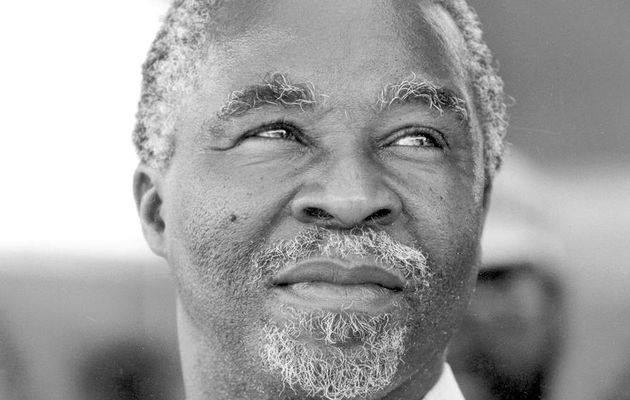 South Africans have been celebrating the 'brilliance' of former President Thabo Mbeki's speech Tuesday night, delivered at the Sunday Times Business Top 100 Companies Awards (where Finance Minister Pravin Gordhan was named Business Leader of the Year).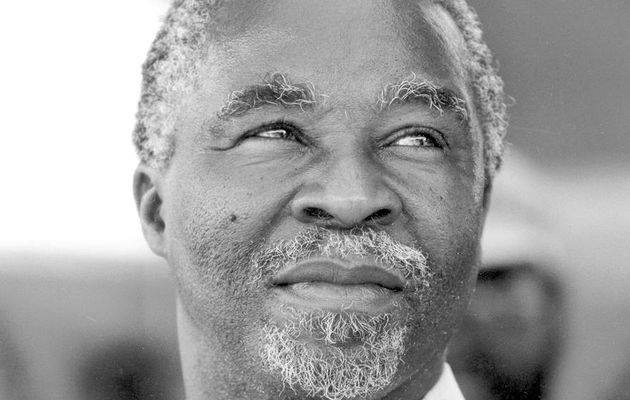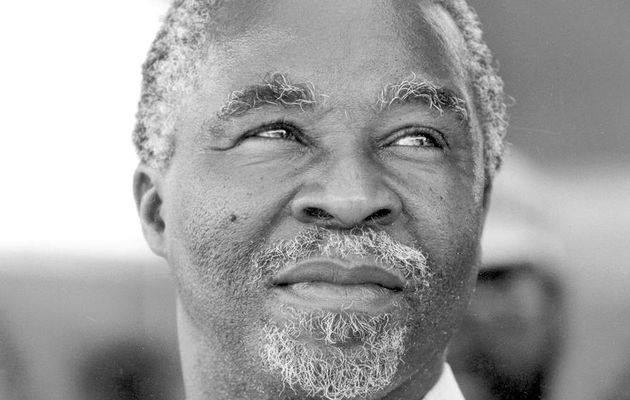 In a speech in which Mbeki recalled his speeches from 1999 and 2006, he said South Africa has moved from the Age of Hope to the Age of Despair, but was not yet at its tipping point… however time is not on the country's side.
In what many are calling a well-balanced speech, Mbeki attacked both the business and political camps and said it's time to truly work together for the common socio-economic good of all the people of South Africa, and not for selfish gains.
In perhaps a thinly veiled attempt to urge ANC MPs to impeach President Jacob Zuma on Thursday in Parliament, Mbeki recalled Nkandla and observations made by the Constitutional Court which were not addressed at the time on "what it means to govern a constitutional democracy", and ended saying: "We must act now and do the right thing because time is not on our side."
He said he strongly suggests all South Africans should support the National Conversation Initiative… "to engage one another in an open, inclusive and comprehensive process out of which should emerge a national consensus about what we should do together to address all the challenges our country faces."
Former President Thabo Mbeki's Speech in Full:
I trust that you will bear with me as I begin my comments today by referring to elements of our past.
When I delivered the State of the Nation Address in 1999 I said, among other things:
"Steadily, the dark clouds of despair are lifting, giving way to our season of hope.
"Our country which, for centuries, has bled from a thousand wounds is progressing towards its healing.
"The continuing process of social and national emancipation, to which we are all subject, constitutes an evolving act of self-definition.
"At the dawn of a new life, our practical actions must ensure that none can challenge us when we say – we are a nation at work to build a better life!
"When the millions of our people went to vote three weeks ago in peaceful elections that were free and fair, they guaranteed the permanence of the foundations from which we will advance to meet this objective…
"The challenge of the reconstruction and development of our society into one which guarantees human dignity faces the entirety of our people.
"It is a national task that calls for the mobilisation of the whole nation into united people's action, into a partnership with government for progressive change and a better life for all, for a common effort to build a winning nation…
"The Government therefore commits itself to work in a close partnership with all our people, inspired by the call – Faranani! – to ensure that we draw on the energy and genius of the nation to give birth to something that will surely be new, good and beautiful…
"If, by word and deed, we take our places among the ordinary people who position themselves among a nation that is at work to build a better life for all within a caring society, then should we expect that the poor of our world will set a garland of grace on our heads and present each and everyone of us with a crown of splendour."
Ten years ago, in 2006, I delivered yet another State of the Nation Address.
This time I said that though it would take time to eradicate the legacy of colonialism and apartheid, we dare not think our progress fits the description captured in these words in Shakespeare's Macbeth:
To-morrow, and to-morrow, and to-morrow,
Creeps in this petty pace from day to day
To the last syllable of recorded time,
And all our yesterdays have lighted fools
The way to dusty death…
I went on to say:
"We have known that it would take considerable time before we could say we have eradicated the legacy of the past. We have expected that the circumstances handed down to us by our history would indeed condemn us to a 'petty pace' of progress towards the achievement of the goal of a better life for all…
"(Yet) I feel emboldened to appropriate for our people the promise contained in the Book of the Prophet Isaiah, when God said:
For you shall go out with joy,
And be led out in peace;
The mountains and the hills
Shall break forth into singing before you,
And all the trees of the field shall clap their hands.
Instead of the thorn shall come up the cypress tree
And instead of the brier shall come up the myrtle tree…
To explain this I said:
"This year opened with the inspiring news that our people were highly optimistic about their future and the future of our country, ranking 8th in the world on the optimism index. Gallup International, which issued this report, said we have three times more optimists than pessimists, and that the optimism figure had doubled even since 2002…
"The results obtained by Gallup International have been confirmed by a recent domestic poll conducted by Markinor. According to this poll, 65% of our people believe that the country is going in the right direction. 84% think that our country holds out a happy future for all racial groups. 71% believe that government is performing well.
"With regard to the economy, late last month the Grant Thornton International Business Owners Survey reported that 84% of South Africa's business owners are optimistic about the year ahead, making them the third most optimistic internationally. Again last month, the First National Bank and the Bureau for Economic Research reported that the consumer confidence index is at its highest in 25 years.
"What all these figures signify is that our people are firmly convinced that our country has entered its Age of Hope. They are convinced that we have created the conditions to achieve more rapid progress towards the realisation of their dreams. They are certain that we are indeed a winning nation."
As you have seen, I have quoted statements I made seventeen (17) and ten (10) years ago, respectively.
Again as you will have heard, these statements spoke of an Age of Hope, of high levels of optimism about the future among all sectors of our population, of a time when 'the mountains and the hills shall break forth into singing before us', and of a new period in our national reality when our yesterdays would no longer light fools the way to dusty death.
However the hard reality we face today is that our country is trapped in a general and deepening political, economic and social crisis which has, for many, begun to turn what was an Age of Hope into an Age of Despair.
It would be understandable if the critics were to ask us the question – when you spoke of an Age of Hope were you not living in a fool's paradise?
Was it not the case that what you said then amounted to nothing more than the wish being father to the thought!
Given the seriousness of our situation of the general crisis I have mentioned, I believe that these queries require an honest answer to assist in responding to the question – what is to be done!
Surely, that honest answer must address the matters of:
(i) whether the political leadership mandated through democratic elections with the task of governing our country has lived up to its systemic responsibilities;
(ii) whether the major owners of capital in our country, including you, the 100 Top Companies present here, have discharged their own social responsibilities as such owners of capital;
(iii) whether enough has been done to achieve concerted action by all relevant stakeholders to address our socio-economic challenges, these having been collectively identified as being important elements of shared national interest; and,
(iv) whether more could have been done to generate the resources to meet the demands for both sustained economic growth and development in a mixed economy, and therefore the creation of greater national wealth, as well as more equitable sharing of that greater wealth.
To state my response to some of these questions directly, I would like to say that my answer to these is Yes and No!
I must therefore explain myself in this regard.
First, it is obvious that over the years, progressively since 1994, therefore including the years when we were in Government, some negative features have emerged in our governing party, the ANC, which the organisation itself has recognised, including disease of the abuse of political power for personal enrichment.
Confronted by this reality, the leadership of the movement could not avoid speaking out against:
(v) the scourge of endemic corruption;
(vi) the looting of public resources through what it described as 'tenderpreneurship', and other forms of theft of public resources;
(vii) the so-called state capture which speaks to the disease of direct control of people in responsible positions in the public sector by particular business interests; and,
(viii) the drift of the ANC away from the ordinary working people and its historic task and raison d'etre, established over an entire century, of existing solely for the purpose to serve the interests of the people of our country.
The ANC has also spoken out about such negative features within its own ranks as the use of cash to buy members, as well as the abuse of supposedly independent State institutions to advance individual interests.
What this means is that all this serves to undermine and weaken the capacity and possibility for the governing political authority to discharge its responsibilities:
(ix) to ensure national respect for the Constitutional and statutory prescripts;
(x) to unite the people to act together to address the objectives stated in our Constitution as our fundamental law;
(xi) to ensure that the State machinery works to serve the interests of the people as a whole, consistent with the Constitution; and,
(xii) seriously to provide leadership with regard to addressing the evolving social challenges relating to (a) the entrenchment and development of democracy and human rights; and (b) meeting the needs of the people as exposed by concrete reality and as required in terms of the Bill of Rights.
The challenge, therefore, is that one of the features which defines the general crisis I have mentioned is that certainly in the minds of many in our country our governing authorities are not adequately discharging their responsibility to provide answers about what should be done to achieve the objective of a better life for all and the creation of a people centred society, and a winning nation.
A deeply disturbing result of the accumulated negative tendencies I have mentioned is the gradual loss of respect for ad the erosion of the authority of the State and Government which are vitally important in terms of leading our nation a whole. This cannot but lead to social disorder and instability.
Beyond the directly political, it is a matter of common cause among all of us that our economy is experiencing great difficulties.
In this regard, all of us share a common concern that:
(i) the economic growth rates are far too low;
(ii) the levels of unemployment are too high; and,
(iii) similarly, the level of inequality is also too high.
The First Deputy Deputy Managing Director of the IMF, Mr David Lipton, was in our country earlier this year. Regarding all these matters, this last July he made some comments with which I agree and said:
"South Africa is grappling with growth that is too slow to raise average living standards, which is deeply problematic when one-third of the working population is effectively excluded from the economy. So far, there has been only limited progress on reforms to remedy that situation.
"What does this mean? The prospect of falling per capita income and increases in a jobless rate already among the world's highest. That would spell tough times ahead, particularly given the difficulties facing the global economy.
"Inclusion of the excluded one-third of South Africans could and should be a source of growth and dynamism for the generation to come.
"But now, the cost of insufficient action has reached the critical point. The present trajectory is simply not good enough. What is needed is a fresh and energetic review of South Africa's policies—followed by action."
Naturally, the question arises – what is to be done to respond to all this?
In this regard the National Development Plan says:
"The key measures of economic success identified in the Plan are that South Africa achieves average Gross Domestic Product (GDP) growth of over 5 percent, and that by 2030 GDP per capita is more than twice the present level, export growth has accelerated, income levels have risen above the poverty line for all, inequality has been substantially reduced, and unemployment has been reduced from 25 percent to 6 percent."
I would like to believe that all of us agree with these objectives.
The challenge we face is to elaborate the necessary plan and programme to realise these goals.
In this context I must make the observation that, despite all its nationally accepted commendable strengths, the National Development Plan will remain merely a correct Vision until a detailed Plan is elaborated, accepted by all relevant role players, and actually implemented to accomplish the excellent outcomes indicated in the Vision eloquently presented in the NDP.
I say this to make the vitally important point that to extricate ourselves from the general crisis I have mentioned, we are faced with the strategic task to agree on and actually carry out an Implementation Plan to achieve the objectives mentioned in the NDP.
In this context a challenging question arises. This is – have we achieved such a level of national cohesion, informed by the pursuit of matters we agree are in the shared national interest, that we can in fact agree on and carry out implement an NDP Implementation Plan?
In this context, speaking in July last year, Mr Mark Cutifani, CEO of Anglo American PLC, said:
"To create a competitive South Africa, government, business and labour must work together. There is no other way. Government has a vital role to play in leading, facilitating and encouraging dialogue to accelerate the National Development Plan's implementation. We must build bridges and find common ground, and do so on the basis of respect and trust. The time is right for a national conversation to map out the way forward for SA and to provide its people with greater opportunity for a better life by becoming a more mature, modern, competitive, just and prosperous democracy…
"Our current deep suspicion of each other is simply not sustainable and is evidence to the world that the miracle of the Rainbow Nation is floundering, as it cannot get past self-interest and out-dated ideological mantras."
Mr Cutifani made these comments correctly to reflect on a real challenge we face.
In this regard I agree completely with him that without genuine cooperation between Government, business and labour, we are condemned to fail in our efforts to extricate ourselves from the general crisis I have mentioned.
We are therefore faced with the task to answer such questions honesty and practically:
• what should be done to ensure that our Government leads the process of achieving agreement by all stakeholders on a realistic NDP Implementation Plan;
• what should be done to build bridges and find common ground among these stakeholders, on the basis of mutual respect and trust, overcoming the tendency towards exclusive focus on self-interest and attachment to particular ideological dogmas, thus to act in unity on agreed matters of national interest; and,
• what steps should be taken to convene the processes which would result in a national conversation to map out the way forward for South Africa?
Obviously the business community represented here this evening would and must be one of the central players in the 'national conversation' to which Mark Cutifani referred.
In that context, including with regard to overcoming the 'deep suspicion of each other' mentioned by Mark Cutifani, I must mention some matters relevant to the perception by at least some among our people relevant to your conduct, our business community.
I am certain that you are aware that some in our country have argued for some time now that our private sector is on what has been called "an investment strike".
In this context, in August last year the City Press newspaper carried an article entitled "SA's economic outlook: Bad news and really bad news".
Among other things the article said:
"Stellenbosch University's economic management dean, Stan du Plessis, who painted a bleak picture of the country's immediate prospects, said a big question that had to be answered was why private corporations were not investing in business expansion. While low demand and the absence of skilled labour had been cited as some of the reasons in recent years, the deterioration of the political climate had emerged as the key reason corporations were not investing in growth."
Another article published in September last year, entitled "SA firms hoard cash in indictment of economy", said:
"Corporates in Africa's most industrialised economy are so negative about future growth prospects that they're sitting with record amounts of cash in the bank, according to Stanlib Asset Management, South Africa's third-largest manager of domestic mutual funds.
"Investment by businesses has stagnated as confidence languishes near its lowest in almost four years and President Jacob Zuma's administration struggles to reignite an economy expanding at the slowest pace since the 2009 recession…
"Companies had R689.4bn on deposit in South African banks at the end of June, compared with R671.5b in November, according to data compiled by Stanlib from South African Reserve Bank (Sarb) data…
These articles were published last year and I do not know what the situation is today, though I would suspect that it has not changed much.
I mention all this in the context of what has been said, quite correctly, that one of the national challenges we must address is 'overcoming the deep suspicion of each other', in this case the suspicion that, as I have said, the private sector is on an "investment strike".
Let me once again cite remarks by Mark Cutifani to which I have referred in the past.
When he spoke at the Mining Indaba in 2013 he talked about the social responsibilities of the mining industry and among others said:
"The things we do [as the mining industry] are so important to global society, but the communities where we do business get the rough end of the stick…It is critical to understand how to really engage with communities. We must listen to what communities want to be, not tell them who to be…"
It was obviously correct that Mr Cutifani should speak in these terms, underlining the need for our corporate citizens to be sensitive to the national challenges.
Significantly Mr Cutifani also said:
"We each have a responsibility to be a leader – to seek a new future and to be the first to extend a hand of partnership to those that will develop this brave new world we all want to be part of…
"The job of those who have stewardship of capital is to support society…
"South Africa could meet its challenges once government and the private sector stopped talking past each other…"
These comments necessarily put on the national agenda the question – in what ways are those who have stewardship of capital discharging their responsibility to support society?
As all of us have seen, the current raging debate about the so-called state capture has brought sharply to the fore questions about the attitude of capital as a whole to the resolution of our country's national challenges, and whether the drive to make money at all costs means that capital is ready even to subvert the constitutional order.
In other words, to what extent do our corporate chiefs share the view expressed by Mark Cutifani that – "The job of those who have stewardship of capital is to support society"?
The central point I am making is that obviously some of the strategic national challenges we face are that, together:
• we ensure that our economy grows at high sustainable rates;
• we reduce the levels of unemployment;
• we reduce the levels of inequality;
• we ensure that business plays its role in this regard;
• we encourage government, business and labour to work effectively together to achieve the objectives identified in the National Development Plan; and,
• we agree on an Implementation Plan to ensure the realisation of the objectives detailed in the NDP.
The reality is that if we do not do these things, and also fail to address the political challenges we face, the general crisis I have mentioned will get even deeper and more intractable.
In that situation it would be inevitable that social instability will increase as the people take to the streets to express their grievances and advance their demands, as the university students have been doing.
Added to this is the danger that such widespread instability would be accompanied by the destruction of property and loss of lives.
Obviously there would be instances of serious confrontation between the protesters and the State security organs. In this context we dare not forget what happened at Marikana in 2012 about which Mark Cutifani said, correctly, that "Marikana was a symptom of a much greater issue that needs us to engage and work together to find collective solutions."
Any failure on our part successfully to address our political, economic and socio-economic challenges cannot but result in a vicious circle which would lead to a further deepening of the general crisis and therefore a further entrenchment of social instability.
It may be that some might think that what I have said is somewhat alarmist. However my view is that we should err on the side of caution rather than take comfort in an attitude of complacency.
In addition to what I have said concerning what we should do, I would like to add two more important initiatives.
Last March the Constitutional Court delivered its well-known judgement on Nkanda.
Of great importance in this regard were the detailed observations the Court made about what it means to govern a constitutional democracy.
It would have served our country very well if the political parties which serve in our National Legislature had discussed these observations to ensure that all relevant institutions operate as they should, as required by our Constitution.
These include the political parties themselves, the Legislature, the Executive, and the state institutions, including the Chapter 9 bodies.
If Parliament had done what I suggest, honestly and seriously, this would have made the strategic intervention we need to pull the country out of the unhappy political situation in which it is and put us on course to achieve the quality governance system we visualised when we adopted our Constitution 20 years ago.
Further, again last March, a number of our Foundations jointly issued a Call to engage in a National Dialogue.
They said that the Dialogue would "(aim) at mobilising South Africans across racial, class, gender, rural and urban as well as party-political divides to reflect on the journey travelled since 1994 and, more critically, to promote a national consensus for the future."
I strongly suggest that all of us should support this important Initiative and therefore encourage the Foundations concerned to move with some urgency to enable all our people to engage one another in an open, inclusive and comprehensive process out of which should emerge a national consensus about what we should do together to address all the challenges our country faces.
I have argued that our country is immersed in a general crisis. Fortunately we have not as yet arrived at the tipping point when the country becomes ungovernable, with disastrous consequences for black and white, rich and poor and young and old alike.
This is an eventuality we must avoid at all costs. I am certain that as a people we have the capacity to achieve this result.
We must therefore act now and do the right thing because time is not on our side.
Thank you.
MORE
Thabo Mbeki's inspiring "I Am an African" poem speech, 1996 – video.