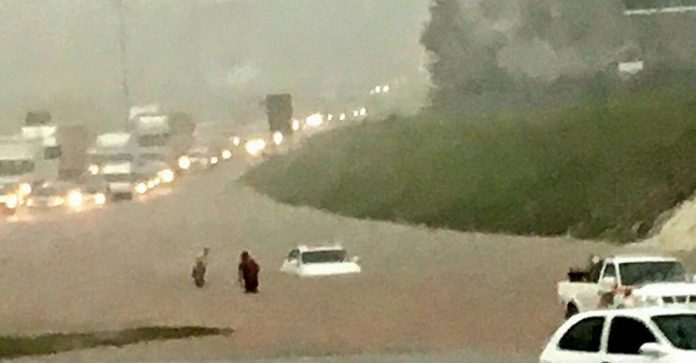 Johannesburg and Ekurhuleni (East Rand) in South Africa were hit by a huge downpour of rain Wednesday afternoon 09 November 2016, leaving almost 200 homes washed away in Alexandra, motorists stranded, planes delayed at OR Tambo International Airport and a boundary wall at Joburg Zoo washed away. Emergency services are on the scene at various locations in Jozi, Gauteng.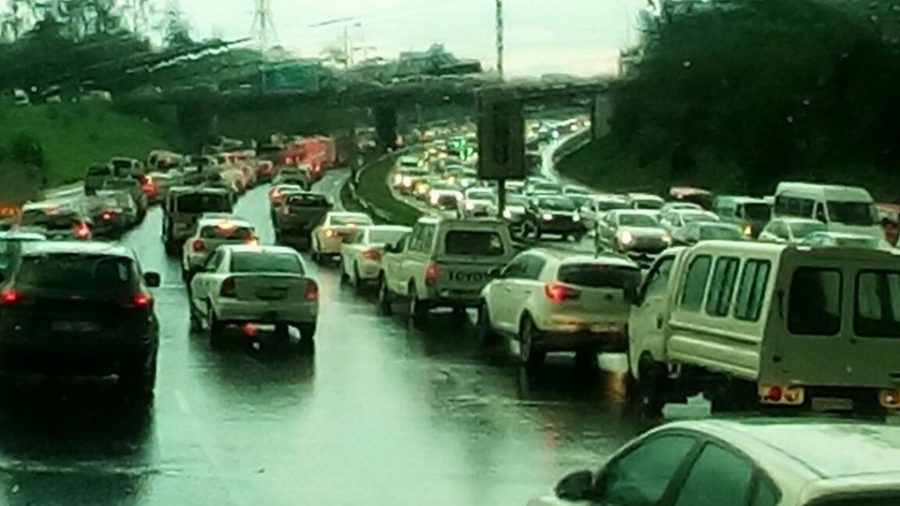 Just two days ago Joburg was flooded within 20 minutes by a downpour.
Today's storm came with heavy rain and large amounts of golfball-sized hail in parts of Gauteng, with Gauteng Weather issuing an alert for motorists to be careful on their afternoon commutes. Several on-ramps have become flooded.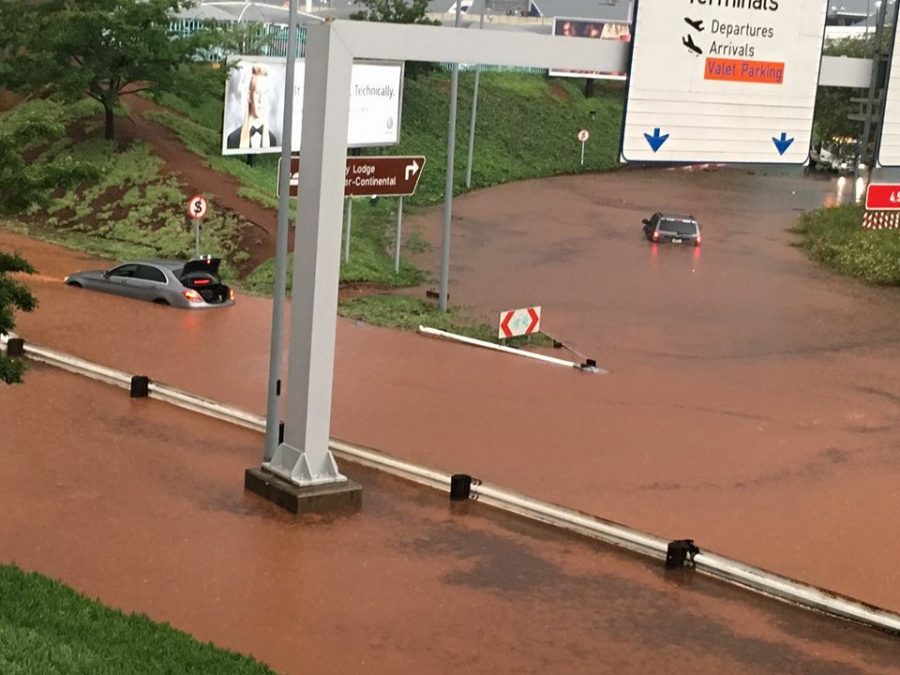 Joburg Publicist Georg Knoke said "Joburg is flooded after the heavy rain this afternoon! Killarney bend and Gilooleys!"
"America hit by a shock election result, Johannesburg hit by the mother of all storms!" – Georg Knoke
Flights from OR Tambo International Airport have been delayed because of the flooding; and according to Knoke – a roof has also collapsed (nobody was injured) – see video at bottom of page. Ozias Nkambule took photos at the airport captioning them "Disaster". (See photos at bottom of page.) Update: OR Tambo international airport received 89.6mm in approximately three hours during yesterday's storm.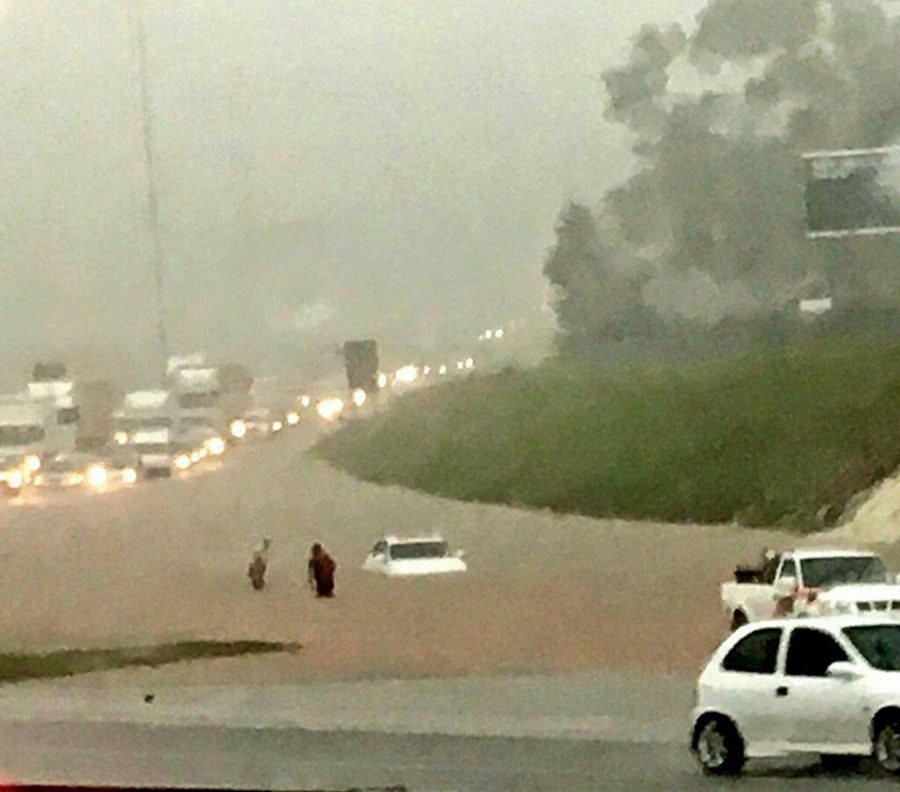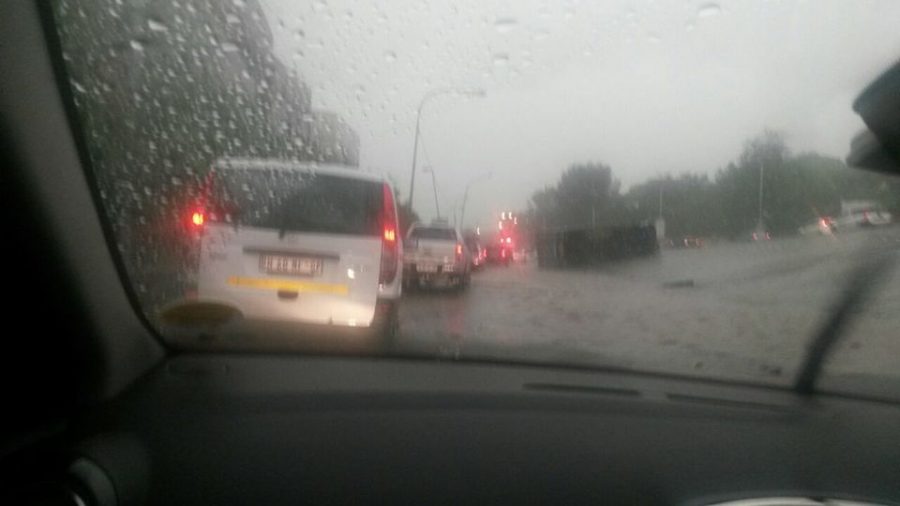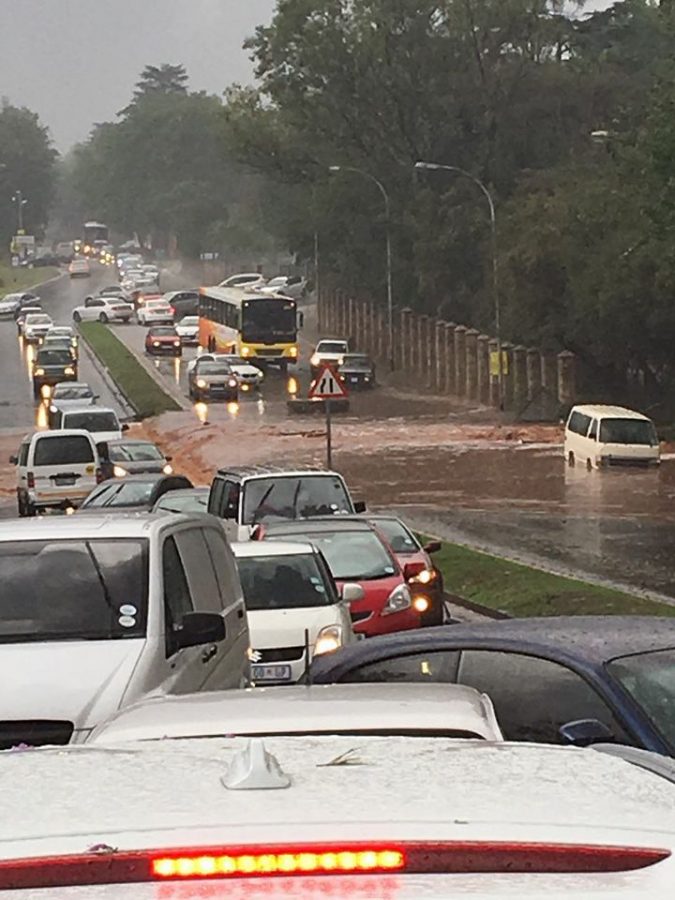 According to Rosebank Killarney Gazette, there are massive delays on Jan Smuts Avenue, and the flash flood washed away a boundary wall at Johannesburg Zoo. "Some of the herbivore antelope are visible from the road," they said. All the zoo's animals are reported to be fine.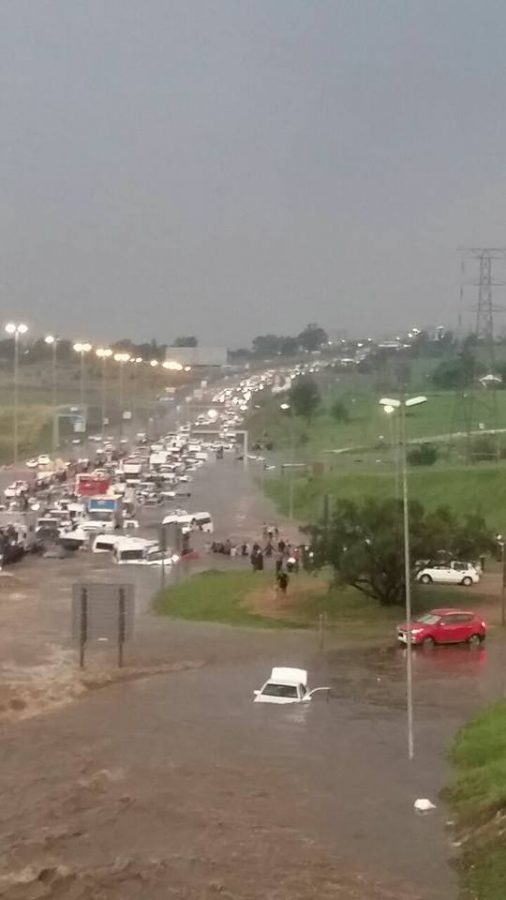 Witnesses said the flash flood had closed down the R24 West from OR Tambo heading into Joburg, submerging cars and trucks under water. "It's havoc, chaos out there with traffic at a standstill," said Raymond Joseph. 
Several photos uploaded to social media show motorists sitting on top of their cars, or walking away from their submerged cars. Sadly one photo (not shown on this page) showed one flood victim trying to resuscitate another.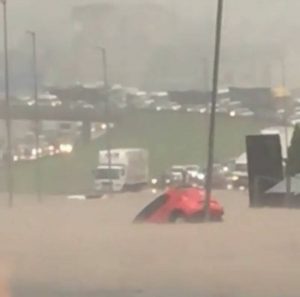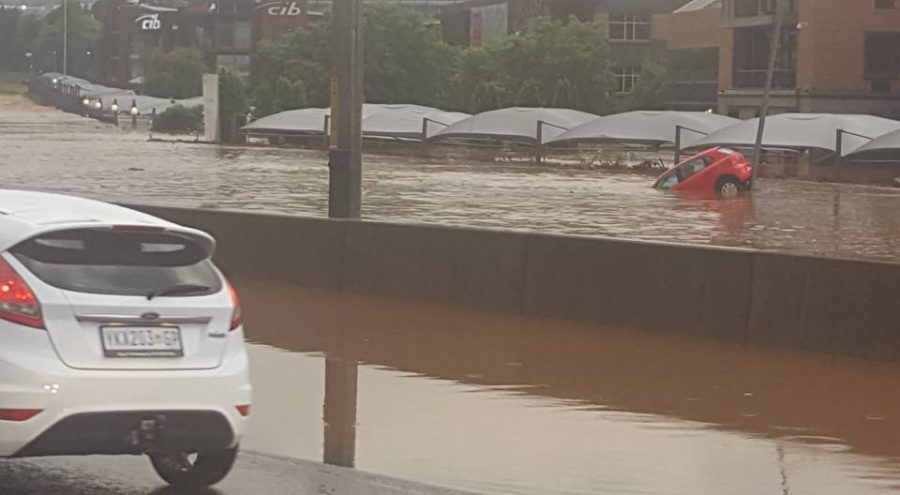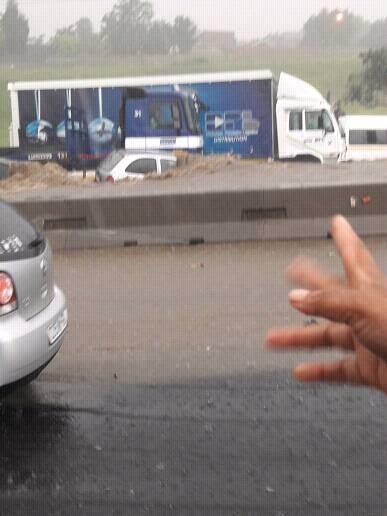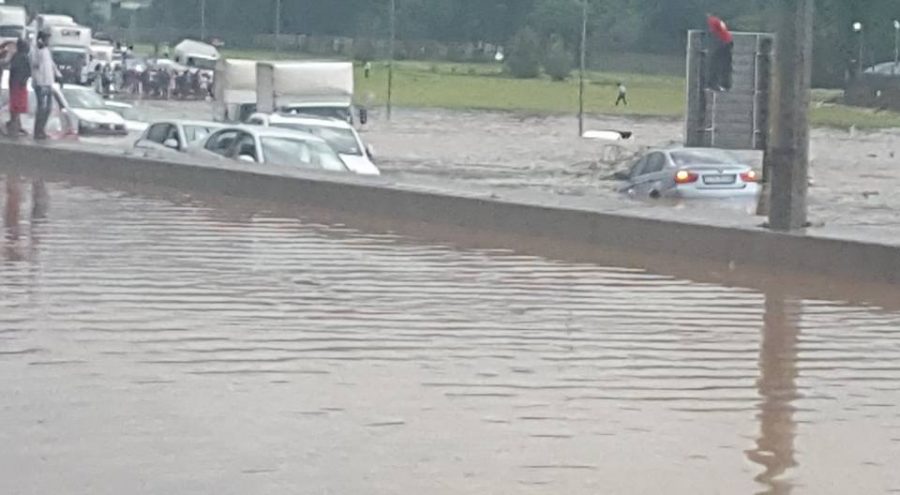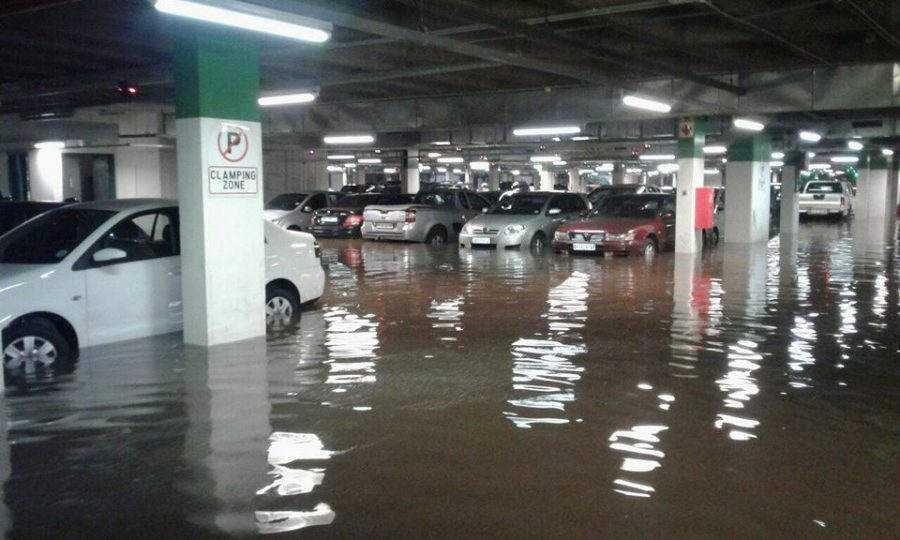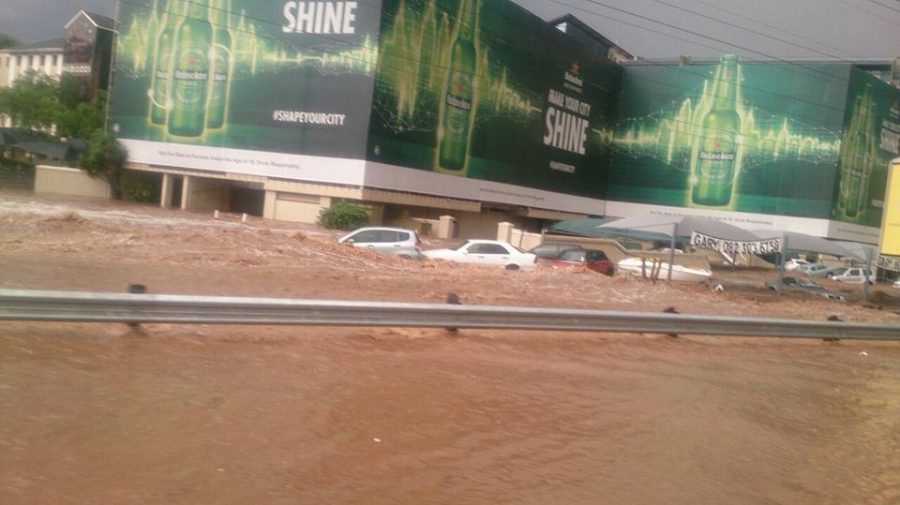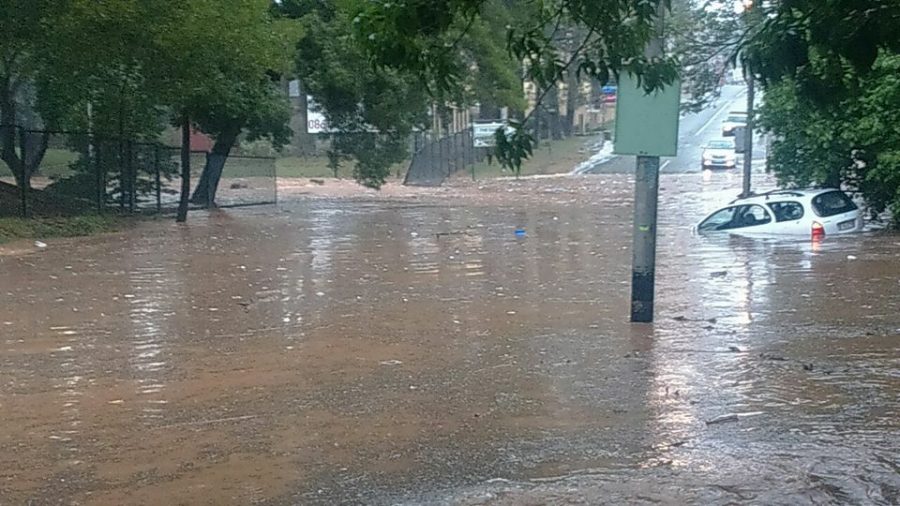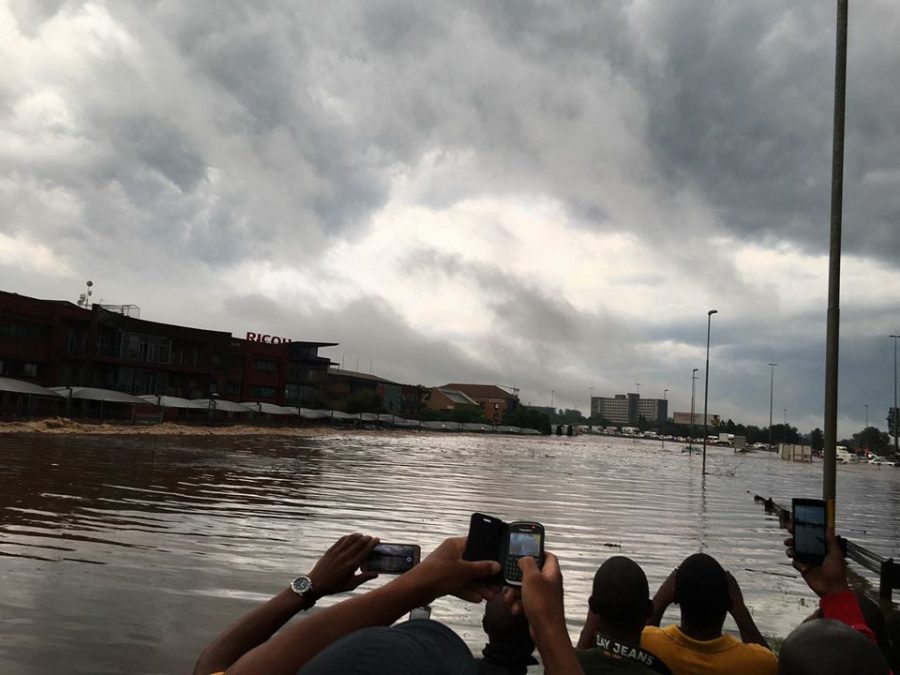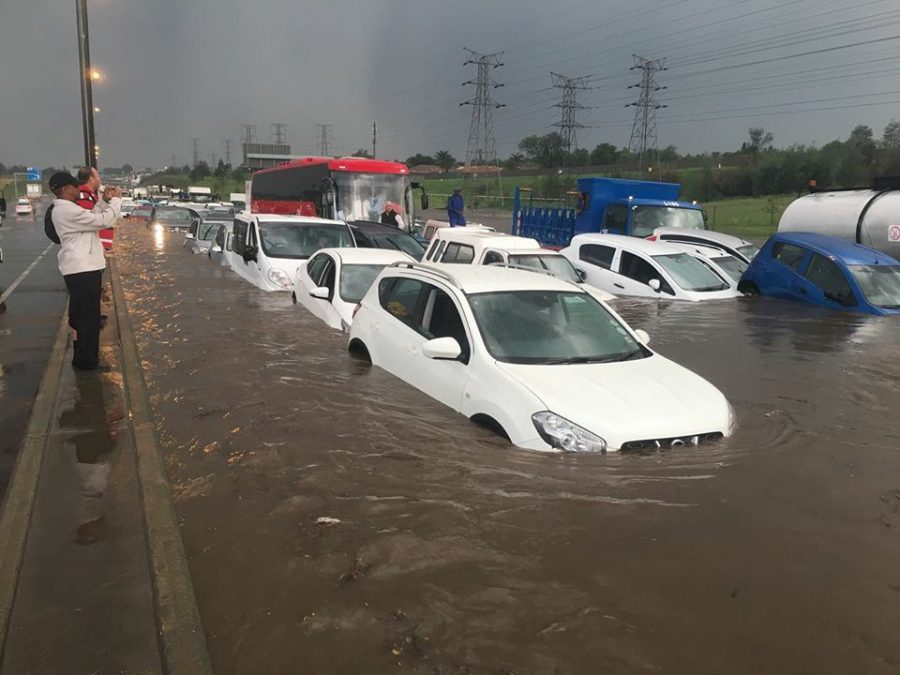 The good news, according to Gauteng Weather, is that Wednesday's rain was moving over the Vaal catchment area, although in an update a couple of hours later Gauteng Weather clarified that much smaller rainfall totals are expected in the Vaal compared to Joburg and Ekurhuleni, so "floods in the city does not mean Vaal levels are up".
On Monday authorities began moving water from Sterkfontein Dam to the Vaal which is dangerously close to running dry.
Although the rain has brought devastation to many in Joburg, those in the Vaal Triangle, like Stanza Junior, say they are very grateful for the rain they've had.
Gauteng Weather has issued these flooding tips for people in the affected area:
20cm of water can sweep a person away

Half a metre of water can float a car
Never drive around barricades
UPDATE: Dozens of cars were washed off the N3 in what is turning out to have been one of the worst flash flood disasters in Johannesburg. There have been six confirmed fatalities.
Scenes of Flooding at OR International Airport, Johannesburg, including part of roof collapses: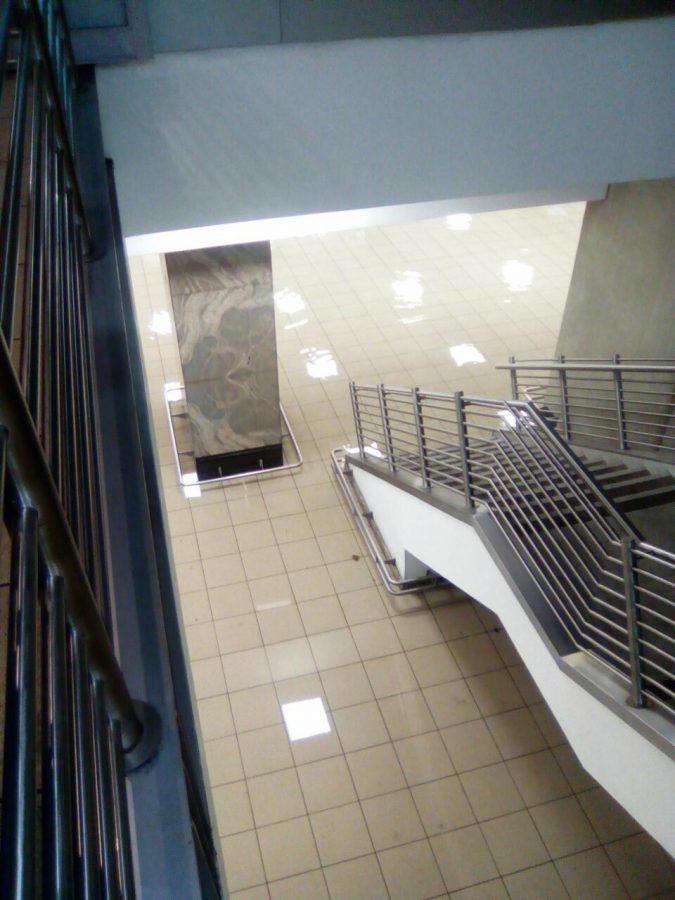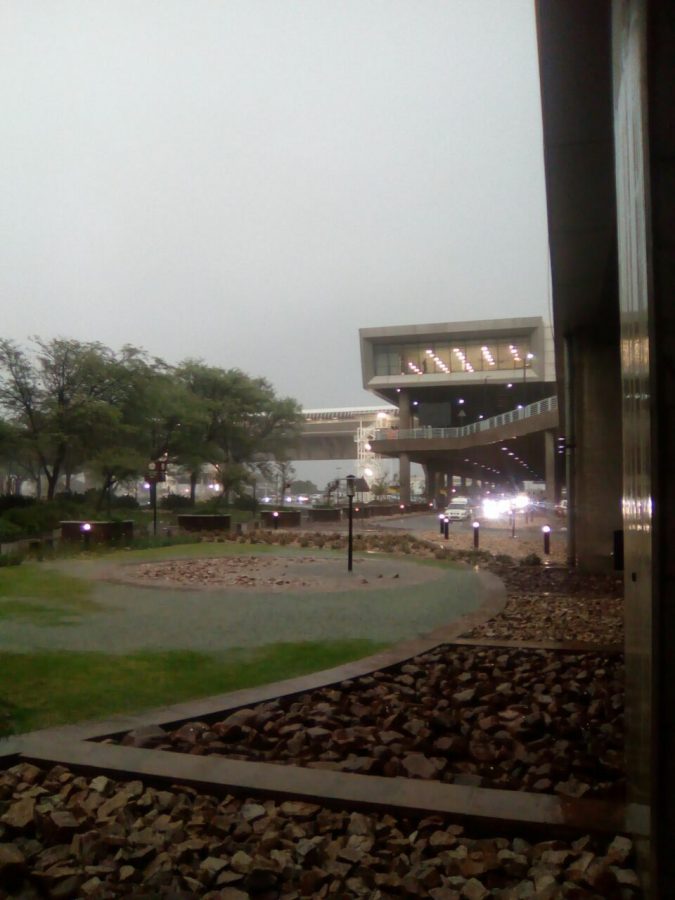 An iconic photo taken by Nickolas Bauer from Dlala Nje, before the storm: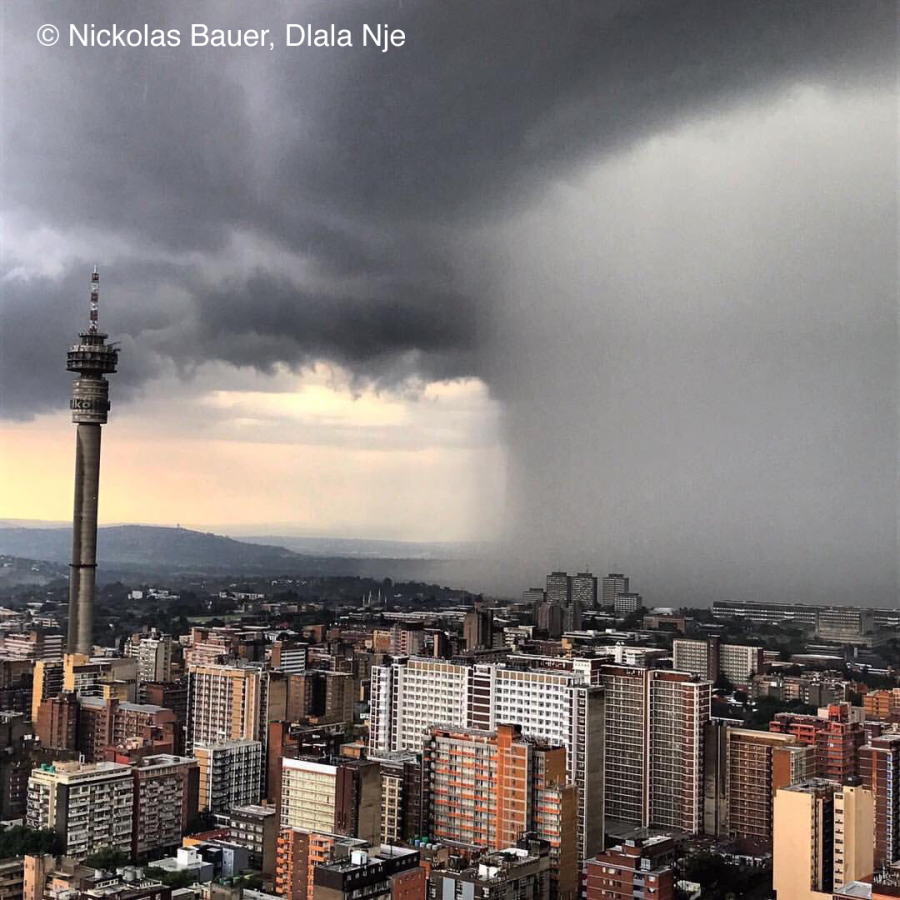 #JoburgFloods #Floods On Twitter:
#Floods taxi driver ain't swimming for nix pic.twitter.com/HZxfiG2vo3

— JustNqaba (@JustNqaba) November 9, 2016
This is so terrible. #floods pic.twitter.com/XkM3IO3Jn4

— DKing (@IM_KING_Dee) November 9, 2016
#floods we prayed for the rain mos pic.twitter.com/2bcBIpoEvI

— Mtho Buthelezi (@Real_Mtho) November 9, 2016
Wow it's beautiful I so wish we could experience that in Free State RT"@WISANI_BLACK: #floods damn pic.twitter.com/UibhQf4vUe"

— Soulful Coster Rama (@Coster_rama) November 9, 2016
#floods..i was stuck in the floods..but Dlozi lakwa Nkuna I'm safe,Mara my car can't start tjeeeeeeer pic.twitter.com/QVdOHr3rYK

— BRA V (@velakhe3) November 9, 2016
https://twitter.com/MaleboMot/status/796415389328613377
Dear @tbjoshuafans: Trump wins, snow in UK and serious flooding in #Jozi #floods pic.twitter.com/pot38dD0HL

— Neal Collins (@nealcol) November 9, 2016
Search and rescue operations are underway on the N3 near the Linksfield off-ramp in Johannesburg #FLOODS pic.twitter.com/TQ8c6P6glf

— Netcare911 (@Netcare911_sa) November 9, 2016