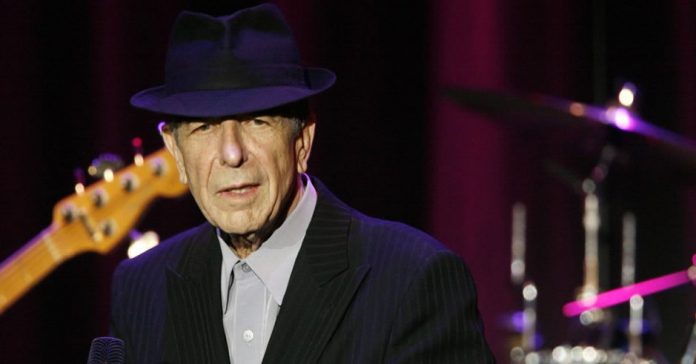 This morning a producer from the BBC World Service contacted me and asked if I would say a few words about El Cohen as part of a global tribute.
I was very happy to do so, so she asked me whether Cohen was as popular in South Africa as in other parts of the world.
Yes, I said, possibly even more so, and by way of example I mentioned the Afrikaans singer Koos van der Merwe, and his beautiful renditions of many Cohen classics, including this (video below)… Dance Me to the End of Love, the traditional opening number to every Cohen concert of recent vintage.
"Dans my na jou skoonheid, met 'n smeulende viool," sings Koos, and it just sounds perfect.
Cohen was and always will be an artist for the ages, dancing across the boundaries of culture and language and age.
When I saw Cohen in concert at the Olympic Park in Sydney six years ago, a wonderful gift from my sister Rhoda, who first introduced me to Cohen, I was amazed to see the diversity of the audience.
Young Goths, old hippies, Catholic nuns, Buddhist monks, punks, teens, senior citizens. A whole wide spectrum of humanity who had only one thing in common: their love and respect for a poet whose voice and music cut straight through the chaos to their own heart and soul.
It's such a pity Cohen never managed to play this far down south. Various promoters tried hard over the years, but he had a very heavy touring schedule and wasn't able to fit South Africa in.
Farewell, dear crooner, dear poet of the soul. The world is a darker place today, but you left us the gift of music to let the light in…
Leonard Cohen Song in Afri-Kaans (Afrikaans): "Dans my" met Koos van der Merwe
The Original: Leonard Cohen – Dance Me to the End of Love
Leonard Cohen – Dance Me to the End of Love in Al Pacino's 'Scent of a Woman'
Leonard Cohen passes away at 82