WASHINGTON – President Elect Donald Trump met with President Obama for the first time ever, at the White House on Thursday.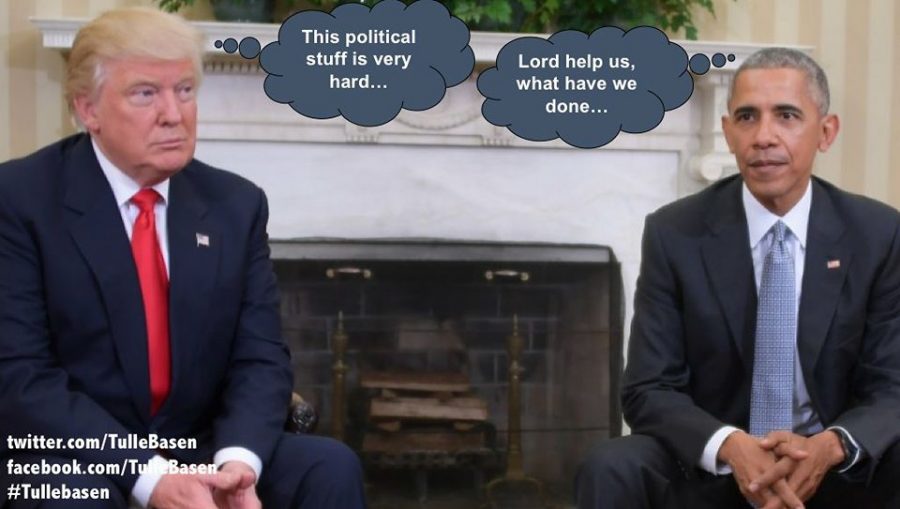 The meeting was meant to take about 10 minutes for the two to get acquainted, but Trump said it went so we well, they ended up spending over an hour and a half together and could have continued talking for a lot longer.
Others weren't so sure it went that well, pointing out that Obama – who is renowned for being a fine orator – seemed to painfully pick his way through his words.
They each claimed they look forward to meeting again many times in the future.
Obama had invited his successor to the White House in order to facilitate a "successful transition between our presidencies".
Obama said: "As I said last night my No. 1 priority in the coming two months is trying to facilitate, transition that ensures our president-elect is successful… I have been very encouraged by the, I think, interest in President-elect Trump's wanting to work with my team around many of the issues that this great country faces.
"And I believe that it is important for all of us, regardless of party, and regardless of political preferences to now come together, to work together."
Trump said he will seek counsel with Obama in the future.
Watch Video: Trump, Obama meet at the White House
Here's Russell Brand's take on Donald Trump becoming President of America