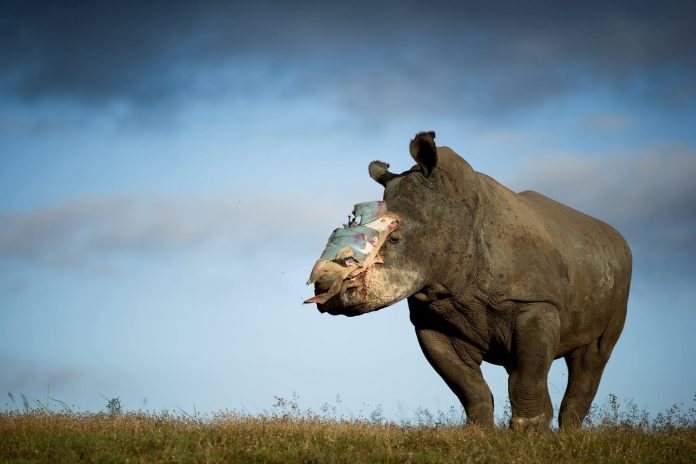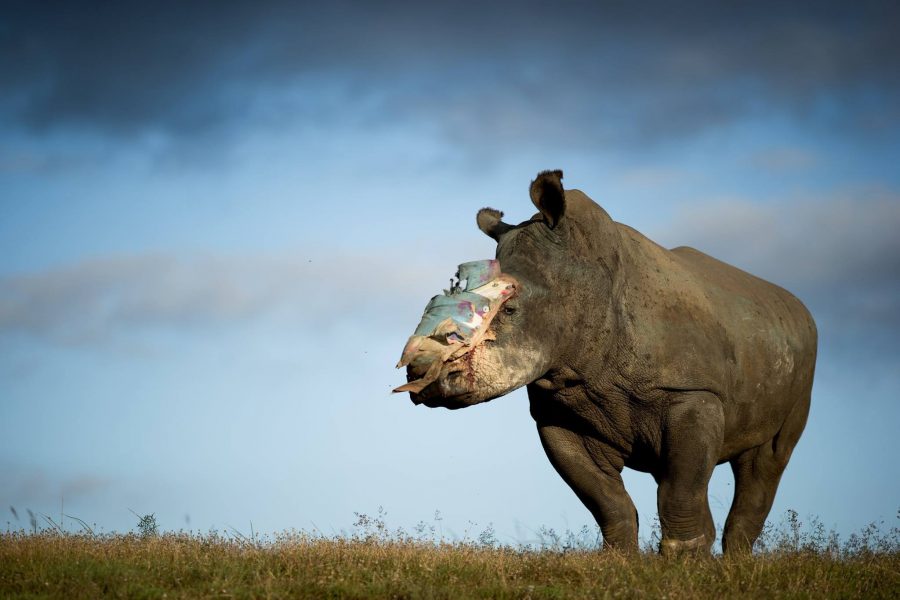 Wildlife film-maker Adrian Steirn said: "Devastating news. Hope has died. She endured so many operations and so much pain that part of me is relieved that her pain is finally over.
"She was found dead in the boma Sunday with a bacterial infection in her small intestine.
"For me her passing is just another reminder that if we don't address what we are doing to these creatures then we will ultimately destroy a planet that was doing just fine without humans for 4.5 billion years.
"Like to dislike. Please share and educate others."
Saving the Survivors (STS) announced the "passing of an Icon… with heavy hearts and great sadness."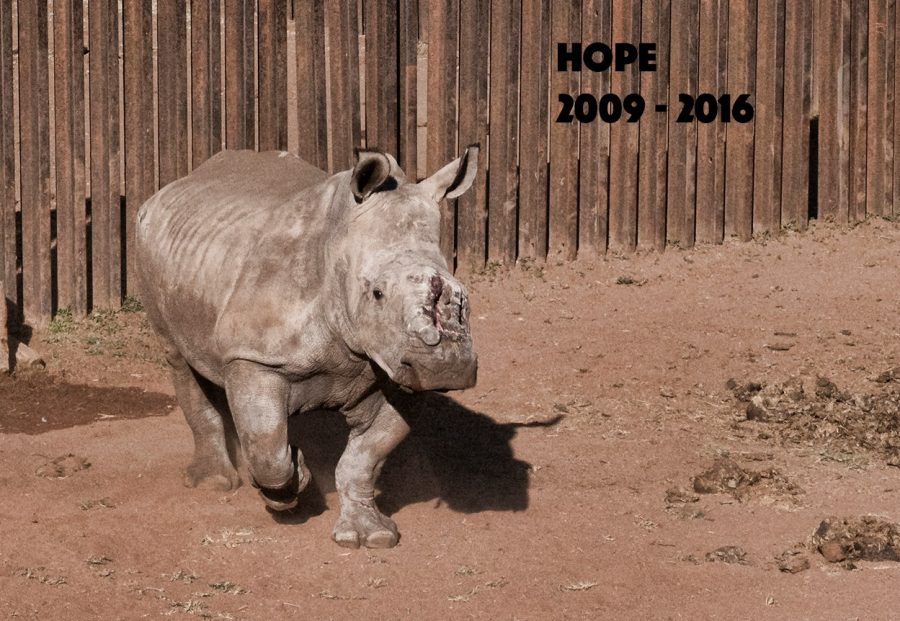 The organisation, which takes care of rhinos that have been victim to traumatic poaching incidents, posted a message on Monday that "our beloved White rhino cow, Hope, is no longer with us."
STS said: "She was found yesterday late afternoon without life in her boma where she has been cared for since March this year. We don't know yet what dimmed Hope's light and we are left with a huge 'WHY?' today.
"The cause of death looks to be a bacterial infection of her small intestine, and we have requested further tests to shed light on this immense tragedy.
"This courageous rhino has been the face of rhino poaching survivors since she survived a brutal attack in the Eastern Cape at the end of April last year.
"Wandering alone in the bush for days, deeply hurt and with half her face hacked off, she survived against all odds.
"It was no wonder then, that she was christened Hope and became a worldwide ambassador for her species.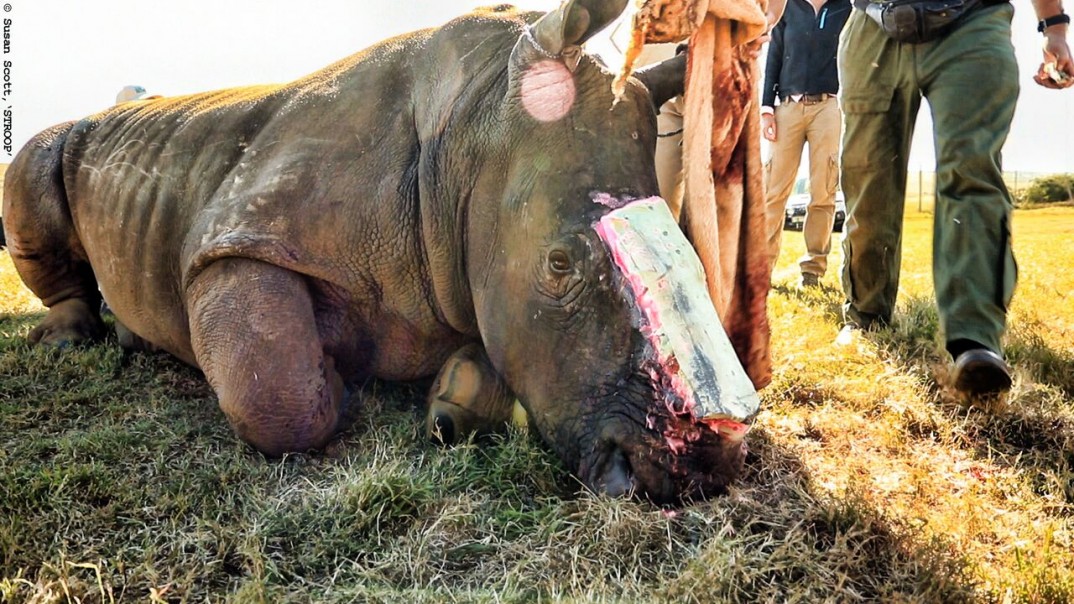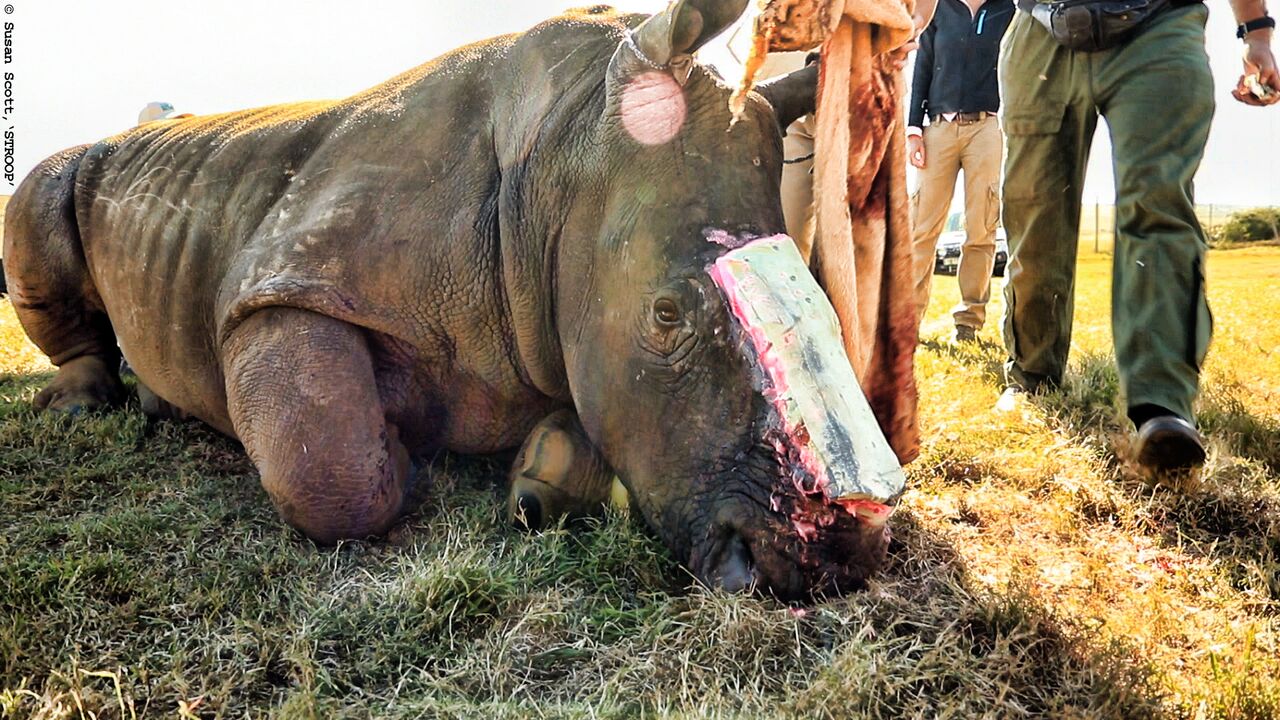 "Her healing was described as miraculous and she continued to show a fighting spirit, bar none.
"Thank you to all the veterinarians involved in treating Hope, her caretakers and everyone else that contributed to Hope's wellbeing!
"There will always be Hope, for this iconic rhino will live on in everyone's hearts and in STS's mission of Creating Hope from Hurt."
After an outpouring of grief and condolences, STS thanked the public for their beautiful words of support and said: "We owe so much to this beautiful Rhino and we will continue to fight for her species!"
STS is awaiting results from Hope's postmortem. Hope showed no signs of discomfort on Sunday morning when she was checked and fed; but was then found lifeless at her afternoon check.
"We are completely devastated but we are grateful for the lessons she has taught us."
More