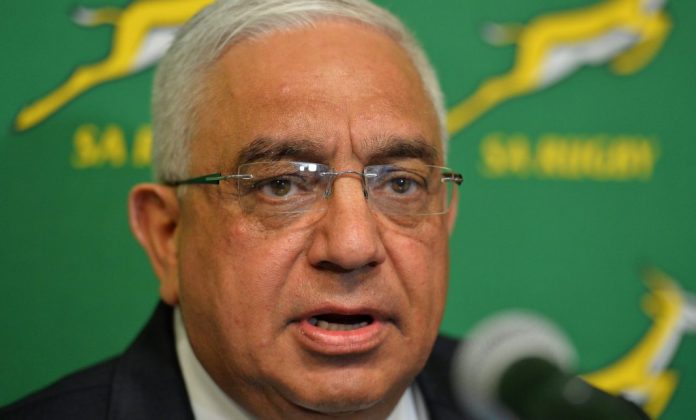 The president of SA Rugby outlined plans on Saturday night for an overhaul of SA Rugby administration as well as for a Springbok review process following what he admitted had been a "profoundly disappointing" season for South African rugby.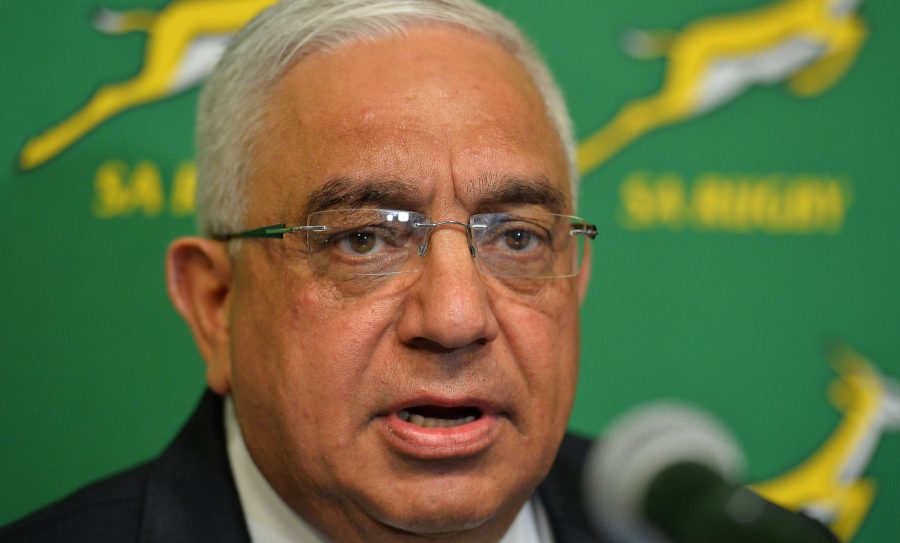 South Africa lost to Wales this evening 13-27, the first time apparently that the Boks have lost eight Tests in a calendar year since they began playing international rugby in 1891 (against the British Lions).
As one Twitter user said: "It would seem it is South African rugby which has hit Junk Status." Many said it was "painful to watch the demise of a once great brand".
Mark Alexander said plans to bring governance structures more in line with the demands of professional sport were already well advanced while the immediate question of what to do about Springbok results was the organisation's No 1 priority.
"It has been a profoundly disappointing season in terms of results and we are acutely aware that we have failed to live up to the Springboks' proud heritage," said Alexander.
"We have collectively let down our supporters, our commercial partners and our broadcast partner, SuperSport. I would like to apologise to all our stakeholders for the disappointments we have all suffered this season.
"We are all feeling very raw and let down and it would be easy to make knee-jerk decisions. But we must resist that.
"For instance, our playing fortunes have been declining since the Castle Lager Outgoing Tour of 2014 – despite a fine fightback to win a bronze medal at the Rugby World Cup – and we must coolly and coldly analyse what have been the main factors contributing to those results before determining what remedies are at our disposal to solve them.
"We will start by speaking to the coach and other team role players for their assessment and to provide our feedback. We will take feedback from forthcoming indabas and we must critically review our selection policy relating to overseas-based players.
"We've seen an unusually high number of injuries to key players this year, and we've lost many experienced Test players to overseas clubs, both of which have had major repercussions for the Springboks. We have to find ways to manage these challenges.
"But I can assure our supporters and stakeholders that if tough decisions have to be made we will not shy away from making them."
Mr Alexander confirmed that the planned on-field interventions would continue as scheduled. A conditioning indaba (workshop) for the national teams and Vodacom Super Rugby biokineticists would take place on 7 December.
The coaching Indaba between the Springbok coaches and franchise coaches takes place on 12 December.
Meanwhile, a General Council meeting on 9 December could also have a significant bearing on the future of rugby in South Africa, Mr Alexander said.
"A number of constitutional changes are being placed before the unions for their consideration," he said.
"The Executive Council regards them as major and important steps to make structures more efficient and better purposed to meet the needs of professional rugby.
"Obviously their impacts will only be felt over coming months and years – rather than over days – but we believe that they will have a positive impact on the way rugby is managed."
Mr Alexander said the key changes planned are:
New franchise and non-franchise rugby committees to improve communication between unions and Executive Council; to make recommendations on competitions and playing affairs; and to speed up decision making.

Allowing third parties to take a majority shareholding in Unions' commercial arms and have a voice in running rugby through the new franchise rugby committee.

Doubling independent representation on the Executive Council to four members plus the representative of the players

Terminating the role of the vice-president (at the end of the current term in 2018) to bring the elected representation to six
The Executive Council is also planning the creation of an Advisory Board of eminent individuals from business and civic society to act as a sounding board for rugby. That body would not have a constitutional role however.
"We have previewed these planned changes with our member unions and they are on the agenda for the December meeting," said Mr Alexander.
"We trust that they will find favour to provide a structure better placed for rugby to navigate our current challenges.
"But our No 1 priority is a turnaround strategy for the Springbok team and that will be looked at immediately and decisively."
Mr Alexander said that he would provide a further update on progress for supporters and stakeholders once key meetings in December were concluded.
Source: SARugby.net