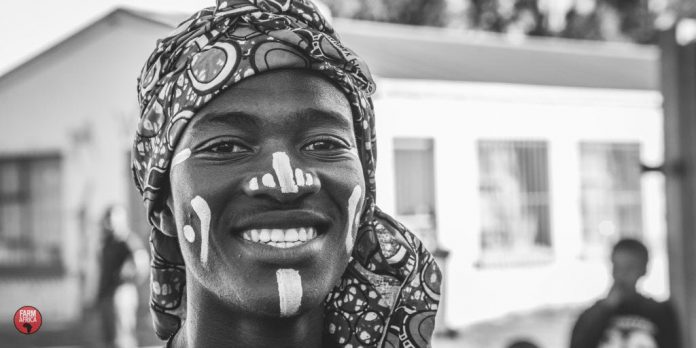 World Aids Day has been commemorated around the world, with Prince Harry and pop star Rihanna taking HIV tests in Barbados (see below); Bill Gates commending South Africa on its leadership in HIV prevention; and SA's Deputy President Cyril Ramaphosa calling for an urgent focus on slashing the HIV infection rate.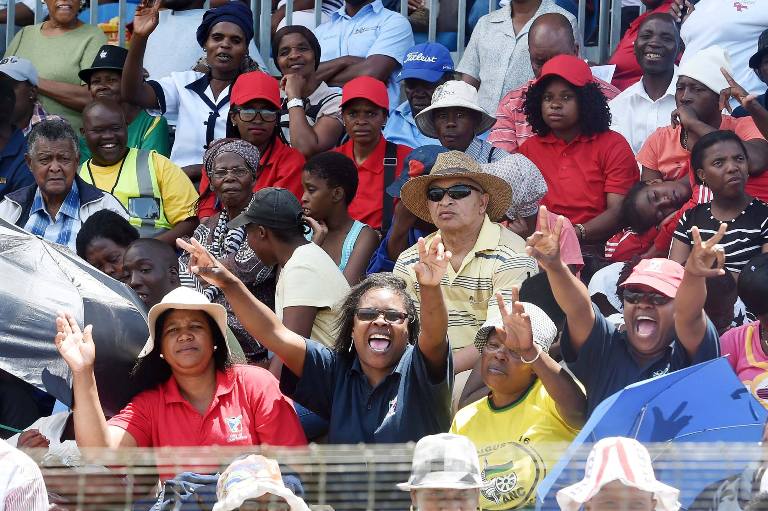 American philanthropist Gates tweeted on World Aids Day, 1 December: "I am inspired by South Africa's youth who are working to address the HIV/AIDS epidemic" and shared a 360 degree 'virtual reality' video of his visit to South Africa (watch below).
In a Q and A discussion with several African academics about HIV/AIDS on the continent, he also stressed the importance of leadership in the HIV response, and commended South Africa for being such a leader.
"In South Africa, more than three million people now have access to treatment and far fewer babies are born with HIV each year.
"South Africa is also a leader on prevention, with its recent approval of PrEP (pre-exposure prophylaxis) and ongoing investment in the search for new tools." Read the full story here: Leading African academics quiz Bill Gates on HIV/AIDS and the role of philanthropy
However, the progress made by SA could be eroded unless individuals and the country acts NOW to reduce new infections, said Ramaphosa.
Addressing a gathering in Daveyton today, the South African Deputy President said that while there has been success – 3.7 million on antiretroviral treament – there is an alarming spike in HIV infection.
Last year, an estimated 266,000 South Africans became infected with HIV. Each week, there are about 2,000 new HIV infections in adolescent girls and young women aged 15 to 24 years.
He said unless the country acts now many young lives will be lost.
Ramaphosa said sex education needs to be not only in school, but also taught by parents at home. Youth need to feel empowered to abstain from sex; and to insist on condoms if they do engage. He said the government-issued Max condoms have become popular.
The Deputy President urged men to get tested for HIV and for them go on treatment as soon as they are diagnosed HIV positive.
Government also welcomed the ground-breaking HIV vaccine trial that was recently launched and applauded "the South African scientists who are leading this critical research." 
MTV Africa launched a #FckHiv campaign (see below) encouraging people to visit their nearest clinic, use their middle finger and get tested – to know their status and to be honest with their partners.
One of my favorite piece of work I've done….An initiative we came up with to try save lives.

Retweet for awareness ????#FCKHIV pic.twitter.com/5qDVZk7e0A

— Malume Please (@Adverttown) December 1, 2016
Meanwhile Prince Harry and Rihanne
underwent the HIV finger-prick test in Barbados. 
This was the second time Prince Harry has done the test publicly to try raise awareness and "show how easy it is to be tested for HIV".
? Watch Prince Harry and @Rihanna test for HIV, to show how easy the process is #WorldsAIDSDay #RoyalVisitBarbados #ProTESTHIV pic.twitter.com/RfSvDX8vQ9

— Kensington Palace (@KensingtonRoyal) December 1, 2016
Charlize Theron, who was recently honoured by AmFar for her work raising awareness for Aids, tweeted this:
7500 young women become infected with HIV every week! We can stop this. Let's give the next generation a more hopeful future. #WorldAIDSDay pic.twitter.com/iSrcuPsj8x

— Charlize Theron (@CharlizeAfrica) December 1, 2016
Gates inspired by South Africans…
I am inspired by South Africa's youth who are working to address the HIV/AIDS epidemic: https://t.co/z3HBLZ3HKT #WAD2016 pic.twitter.com/QJhnLSM0KN

— Bill Gates (@BillGates) December 1, 2016
Watch Bill Gates' Virtual Reality Video in South Africa
The video is best watched on a mobile phone with a VR headset. Gates travels from Joburg to Soweto to listen to stories of young women living with HIV. Plus watch a gumboot dancing troupe and be "inspired by the power of South Africa's youth, who will drive the next generation of innovation to create a future free of AIDS".
Last year, Simbongile, a young mother, learned she was infected with TB. Her story is heartbreaking. pic.twitter.com/5uRHpAFJ0M

— Bill Gates (@BillGates) November 2, 2016
MORE
Leading African academics quiz Bill Gates on HIV/AIDS and the role of philanthropy
Charlize Theron's impassioned speech on Aids in South Africa