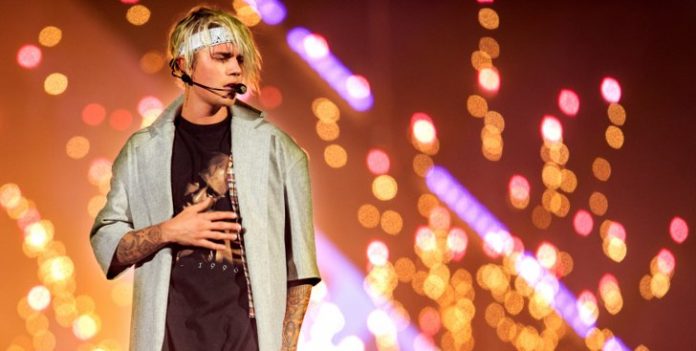 Global superstar Justin Bieber has announced he will be visiting South Africa in 2017, as part of his Purpose World Tour.
The Canadian singer songwriter will be in Johannesburg on Sunday 14 May at FNB Stadium, and in Cape Town on Wednesday 17 May at Cape Town Stadium. Durban missed out. Again.
Bieber (22) was the fourth most talked about musical artist on Twitter during 2016.
The music video for "Let Me Love You" by DJ Snake featuring Justin Bieber was released a week ago, and already has over 3 million views! (Watch below.)
Bieber has so far performed over 100 shows in this tour, and announced this week that he will also be adding a six-city stadium tour in the USA during summer 2017. Purpose has been his highest selling album of all time. Although launched in 2015, it has continued to perform highly – the 5th most streamed album on Apple Music in 2016, and 'Sorry' was Vevo's most played video of 2016 (watch below).
On Tuesday, it was announced that Bieber has been nominated for four Grammy Awards.
Tickets go on sale in South Africa on 15 December.
Justin bieber and michael jackson are the only artists to receive a Grammy in their 21 years, the legend continues pic.twitter.com/tjCJOVfNhs

— Justin Bieber (@ELBEBEKIDRAUHL) December 6, 2016
https://twitter.com/JBChart/status/806569881298751488
More photos of Justin Bieber with a Make-A-Wish fan in Vienna, Austria early in November. (Nov. 8th) pic.twitter.com/iOPg6DPVgw

— JustinBieberCrew.com (@JBCrewdotcom) December 6, 2016
The music video for "Let Me Love You" by DJ Snake feat. Justin Bieber was released a week ago, & has over 23M views! https://t.co/xMjwTIrp5t

— JustinBieberCrew.com (@JBCrewdotcom) December 7, 2016
THE NUMBER ONE SONG IN #OTTAWA TONIGHT ON YOUR 'HOT5AT7' is Justin Bieber & DJ Snake, 'Let Me Love You'! #TheNewHot899 pic.twitter.com/3Y8GhRHuEa

— The New HOT 89-9 (@newhot899) December 8, 2016
Justin Bieber could have a great night at this year's Grammys (via @LaineyGossip): https://t.co/0tDBvaK9Mi pic.twitter.com/EDYdv6lAVd

— POPSUGAR (@POPSUGAR) December 7, 2016