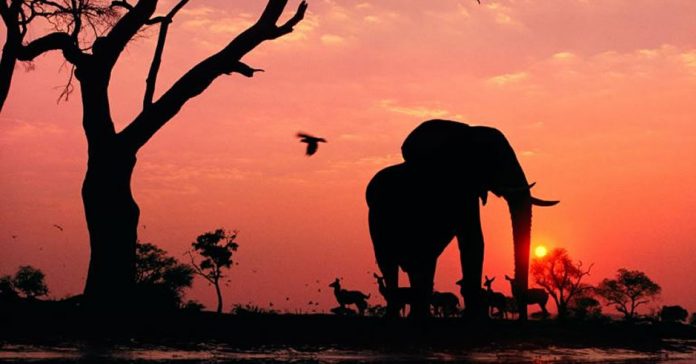 A couple of photographs from Botswana have proved to be amongst the most popular featured by National Geographic on Instagram, during the last year.
Moraine Lake in Canada is the magazine's most liked photo for 2016 with over 1.4 million likes; and in second place – with 1,390,429 million likes is Botswana's Okavango Delta. The photo, by Frans Lanting, shows a bull elephant towering about his reflection with a herd of thirsty kudus on the horizon.
Frans' photo of a cheetah mother and her cub, resting in the shade on the grasslands of Tanzania's Serengeti, is also in the top 10 at ninth position, with 1,209,350 Likes.
National Geographic has 64 million people following its Instagram account, and in the past year they received 26.1 million comments… and the pictures received a total of 3.3 billion likes.
Each photo in the Top 15 received over 1 million likes.
At number 13 is another picture from Botswana, this time by Cory Richards. It shows zebra and elephants sharing the banks of the lower Cuito River, and has been liked over 1.14 million times.
View all Top 15 Instagram photos here:
www.nationalgeographic.com/photography/best-of-2016/best-instagram-photos-2016/