Tributes poured in for 702 talk radio host John Robbie today as he presented his last show after 30 years of entertaining, annoying and inspiring South Africans.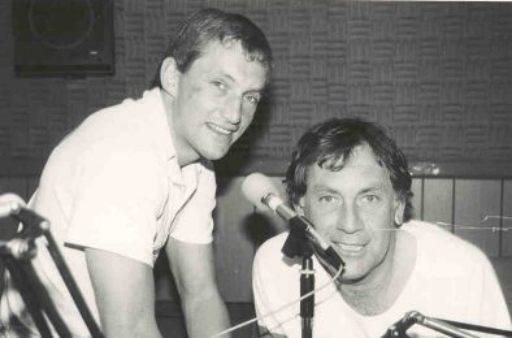 Many said they will miss the voice that has kept them awake in the Johannesburg traffic for years, and that neither talk radio nor the mornings will ever be the same again.
Some loved him, some hated him, but most thanked him for challenging South Africans to find their common ground. In his final comments he said: "You might have lost your morning show host, but you've gained a listener", and: "Am I optimistic? You bet your life!" (Watch the videos below.)
The 61-year-old former Ireland international rugby union player said he will be remaining in South Africa.
John will be replaced on his morning show by Xolani Gwala, 702's current afternoon host.
Tributes to John Robbie on Twitter:
Congrats to @702JohnRobbie on a magnificent 30 year broadcasting career and good luck with your future plans! #farewelljohn @Radio702 pic.twitter.com/0zygtWw6C1

— South African Rugby (@Springboks) December 15, 2016
Today's EWN cartoon is a tribute to @702JohnRobbie! It's been a pleasure John – go well. #FarewellJohn pic.twitter.com/QdpPQj7Yjw

— Katy Katopodis (@KatyKatopodis) December 15, 2016
Dear @702JohnRobbie all the best, you were a great inspiration for this team @Xpress947 we love you and will miss you dearly. #FarewellJohn pic.twitter.com/8lJUZuS2NK

— Darren Simpson (@WhackheadS) December 15, 2016
Good luck dear comrade Robbie as I used to say pulling your leg. You are a good South African – pity I missed your finale #FarewellJohn

— Zwelinzima Vavi (@Zwelinzima1) December 15, 2016
#FarewellJohn @702JohnRobbie I salute you. pic.twitter.com/MJtQSHHWzP

— Yusuf Abramjee (@Abramjee) December 15, 2016
Been an honour & privilege to be part of your 30 year journey on radio @702JohnRobbie. Going to miss you terribly. Go well. #FarewellJohn pic.twitter.com/ovxZay7Oa2

— Aki Anastasiou (@AkiAnastasiou) December 15, 2016
All the very best @702JohnRobbie! 30 years of incredible Broadcasting.An end of a spectacular Era but the beginning of another #FarewellJohn

— Leanne Manas (@LeanneManas) December 15, 2016
Today's the Day folks!! @702JohnRobbie is finally "dropping the mic". "This is serious…I tell ya" #FarewellJohn #TalkRadio702 ??? pic.twitter.com/BvLGuiXAj4

— Matthew Okafor (@mattoh1) December 15, 2016
Watch John Robbie finishes his 702 Breakfast Show
Watch John Robbie's last comment on 702