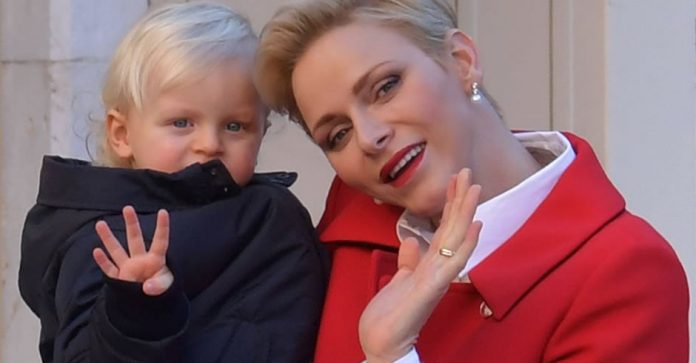 It's been a busy month so far for Princess Charlene and we're only halfway through it. Yesterday she and husband Prince Albert II of Monaco, attended the principality's annual Christmas party, accompanied by Prince Jacques and Princess Gabriella. It's a special tradition for the local Monaco children that ends with each one (and there were 600 on Wednesday) receiving a gift, specially chosen just for them.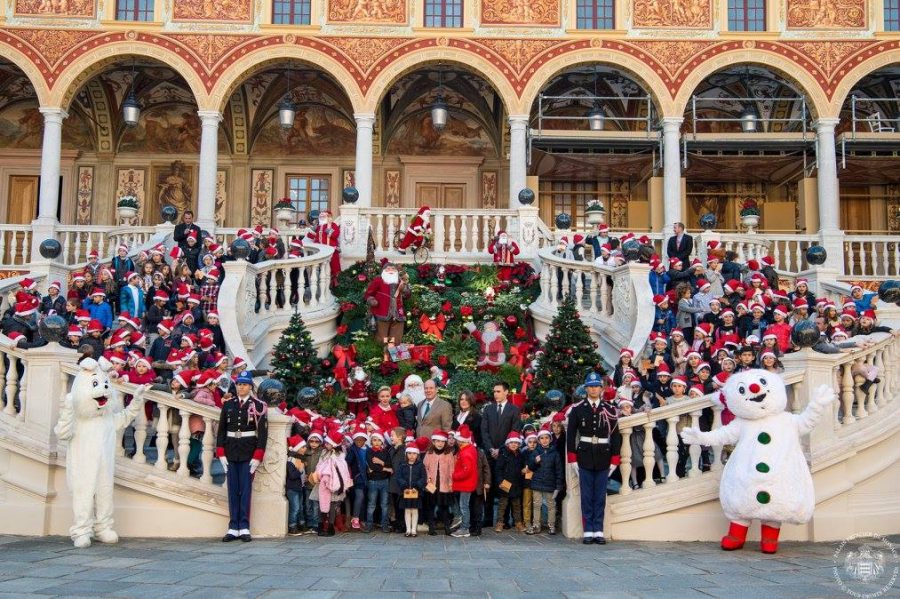 Last week South Africa's favourite princess surprised her husband with their twin children at the Monaco Christmas Village, threw the twins a safari-themed birthday party, and flew to India where she met with HIV-inflicted children and addressed a delegation which included the Dalai Lama! And through it all, she has been seen smiling more than ever before.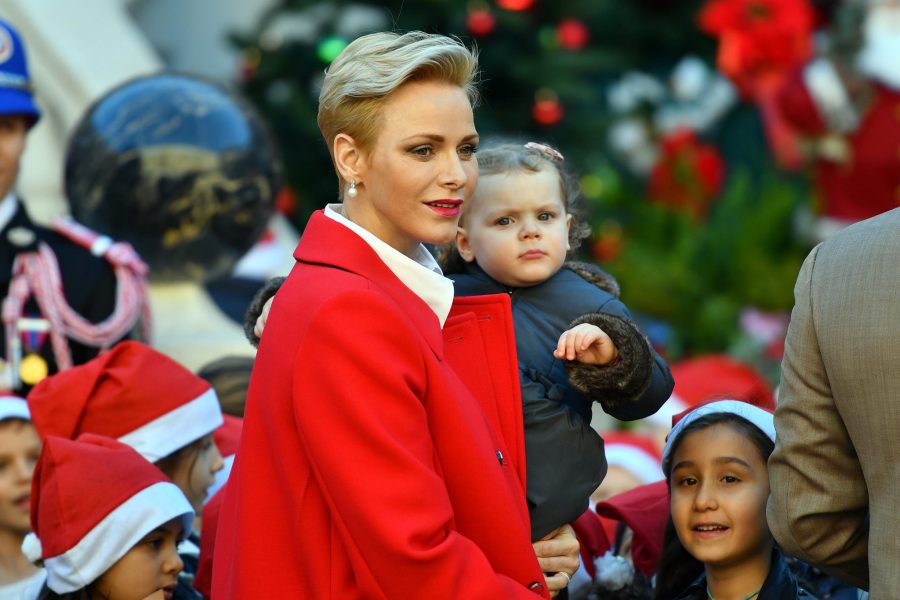 One of the people present at the party yesterday said: Princess Charlene was in a great mood. She really enjoyed it."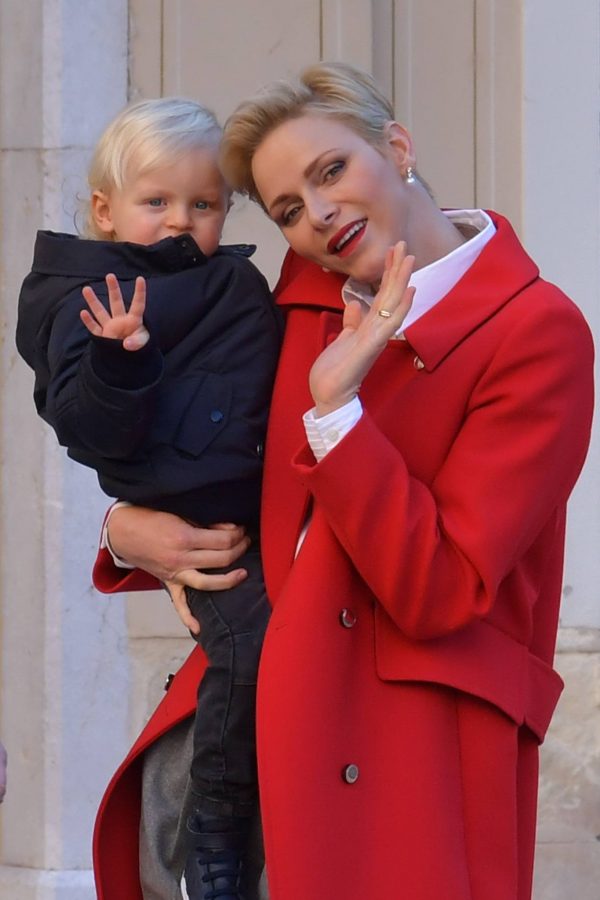 The twins had fun until Princess Gabriella got a little frightened by Santa's loud booming voice… but Prince Jacques continued to have fun and high-fived a Snowman.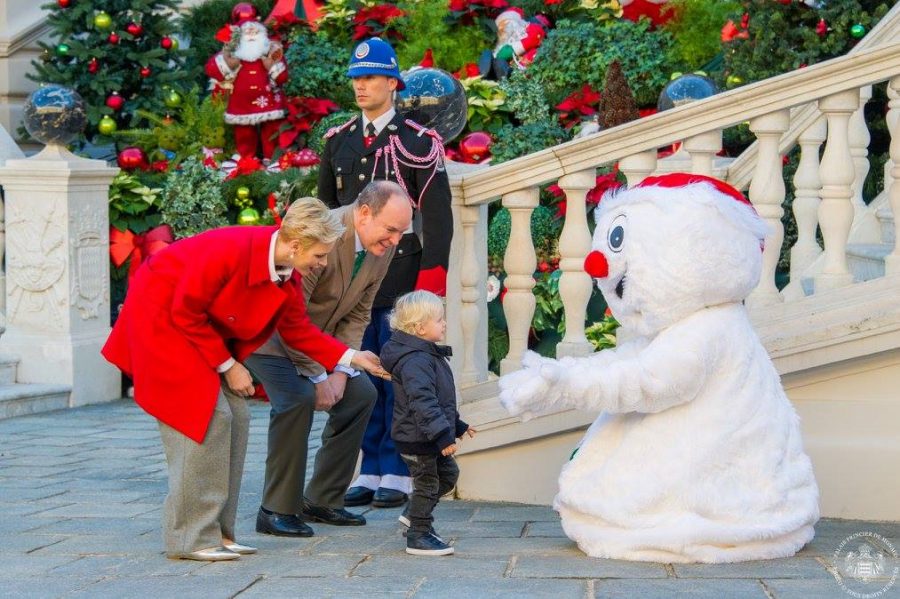 The traditional Christmas at the palace has taken place since the early '60s when it was begun by Prince Albert's father, Prince Rainier, as way to introduce his wife Princess Grace (a former movie star from America) to Monaco's children.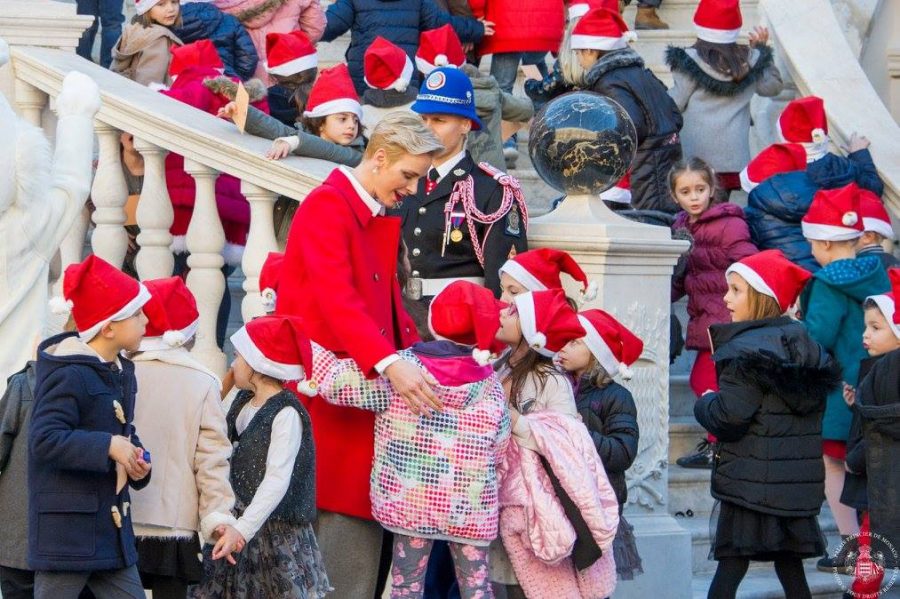 This year 600 children attended the party where they drank hot chocolate and were entertained by a magician in the Throne room while munching on snacks.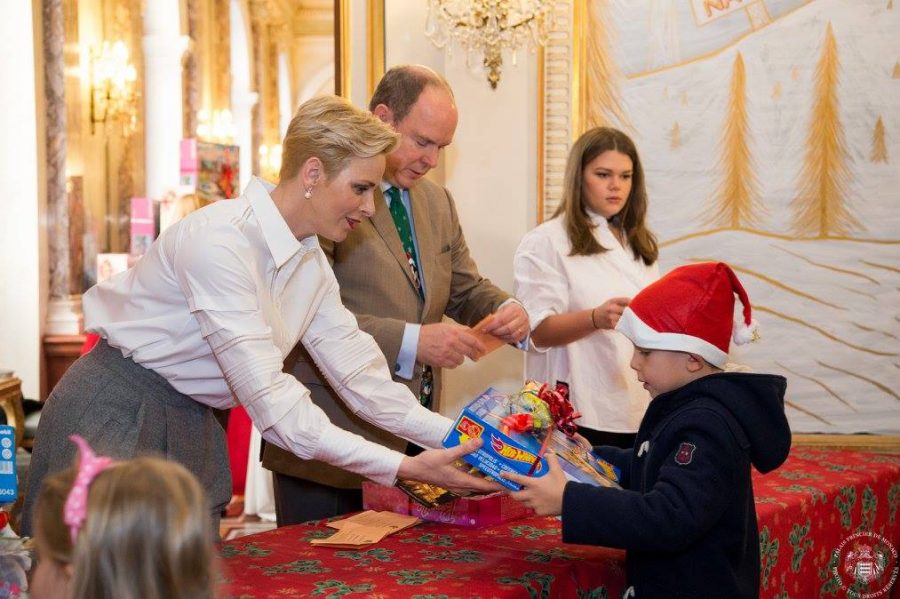 Each child is given a gift that has been especially chosen just for them based on research into their particular want or need. And every girl or boy receives the gift directly from a member of the royal family so that each child in Monaco gets a chance to speak directly with the reigning sovereign. As is tradition, Princess Stephanie's children help hand out gifts too.