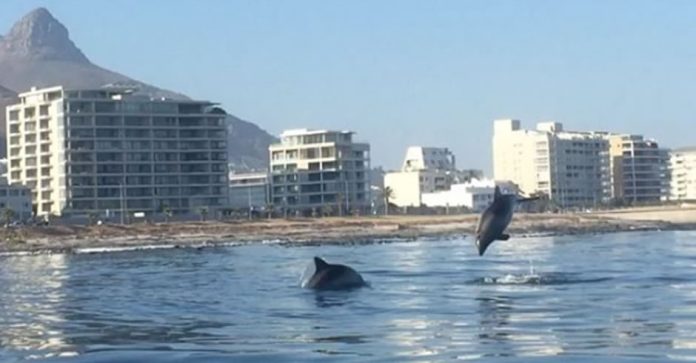 There can't be many better ways to start the day than out kayaking off the shore of Mouille Point in Cape Town, South Africa… except to be out kayaking and enjoying the sight and sound of dolphins flipping all around you.
Local resident Marcus J.B. Zandhuis was out yesterday morning in a group with Kaskazi Kayaks where he captured the following spectacular footage.
He uploaded the videos to his Instagram account (@molocapetown) saying: "One of the many Dolphin flips of the indigenous Haviside dolphins".
Marcus said there were "dolphin flips everywhere" and it was a "brilliant experience – always."
In the third video he managed to capture two dolphins jumping at once, behind a fellow kayaker. "She could almost touch them. Quite special to get it on video," he said.