PRETORIA – The South African Police Service (SAPS) and AfriForum signed a historic cooperative agreement on Monday, which – according to a statement from SAPS has "established an integrated approach to building safety and strengthening community participation in the fight against crime".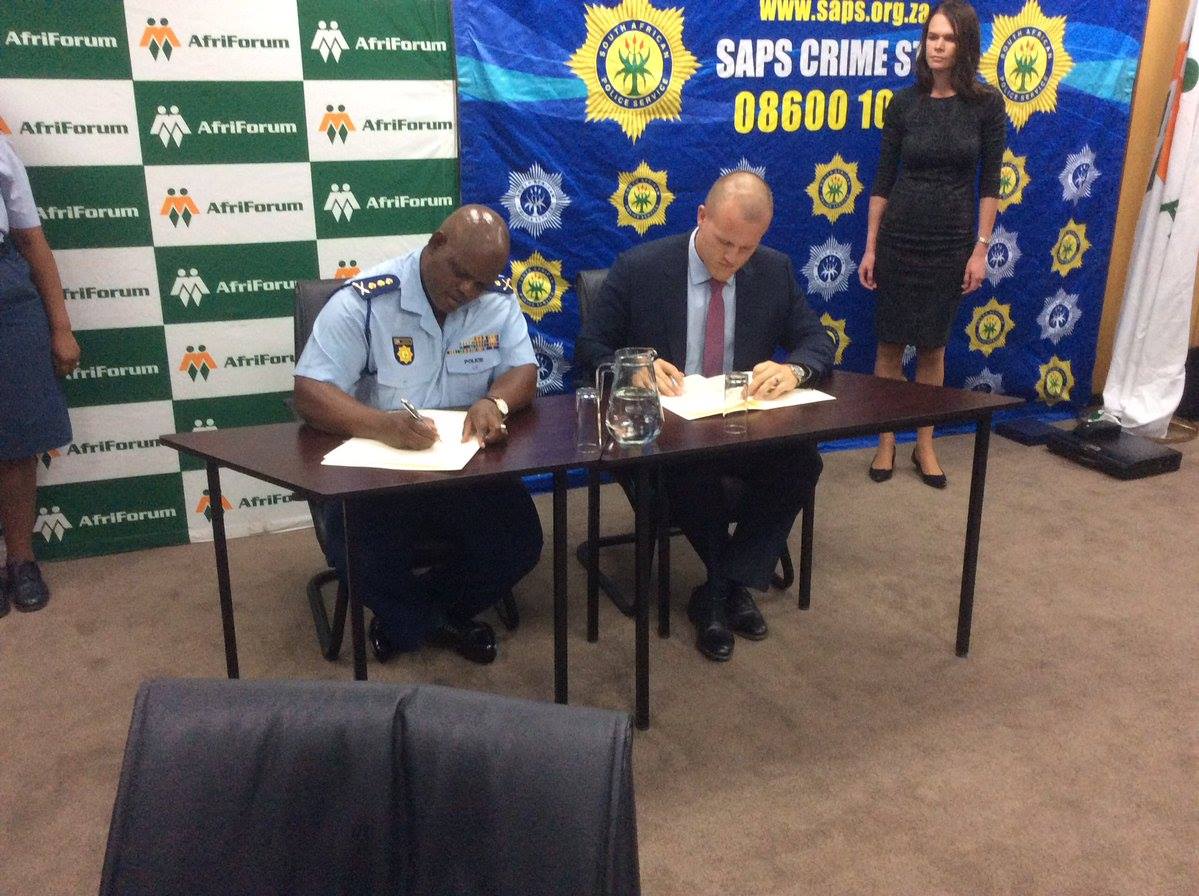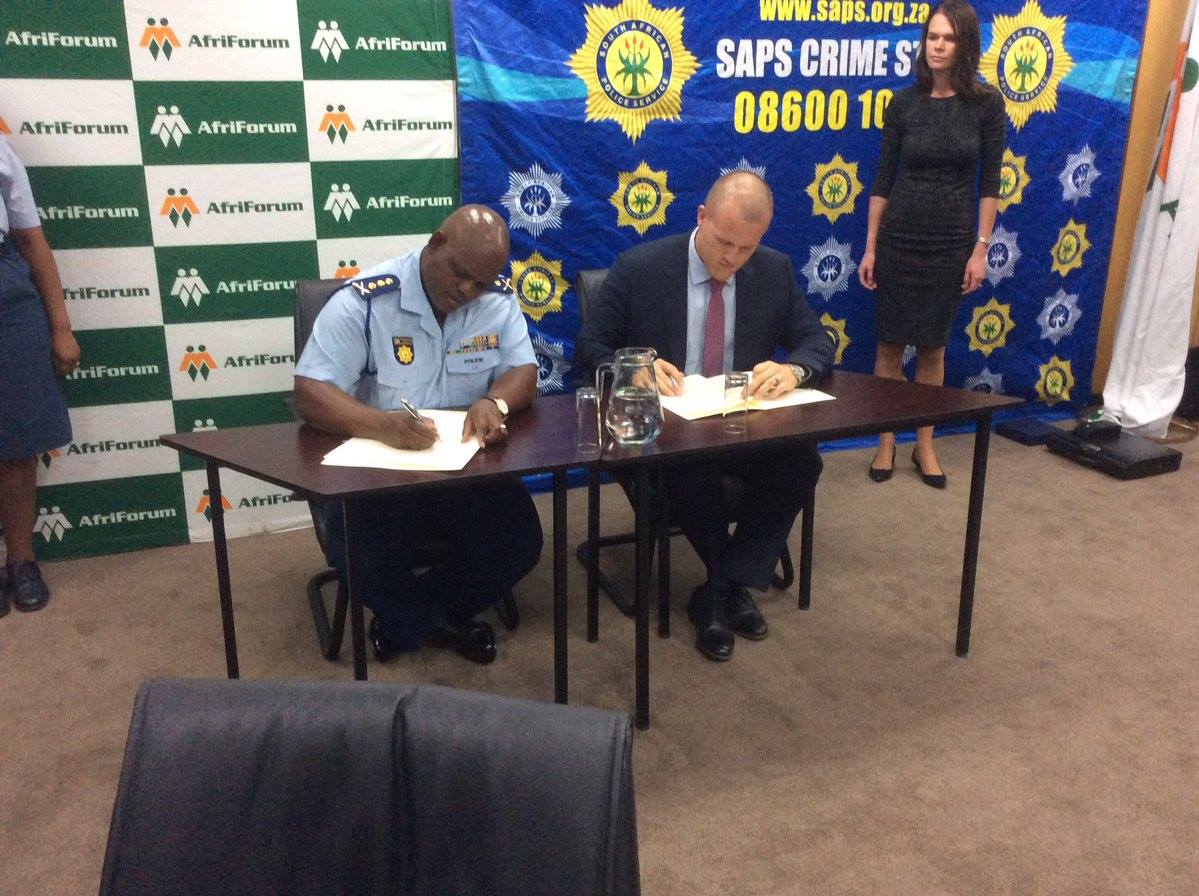 This agreement is the culmination of engagements between the two organisations over the past year or so, with a view to enhancing communication and liaison between them and promoting joint problem identification and problem solving in relation to crime, said SAPS.
The Acting National Commissioner of the South African Police Service, Lieutenant General Khomotso Phahlane, said that the SAPS is committed to preventing and combating crime across all communities.
Civil-rights organisation AfriForum was established in 2006, and has mainly served to protect the interests of minority groups such as Afrikaners.
AfriForum's head of community safety Ian Camero said: "The police today officially acknowledged AfriForum's security structure as a partner in the fight against crime. Through this kind of cooperation we can make South Africa a safer place."
The relationship between the two is hoped to be beneficial to all the communities that they jointly serve.