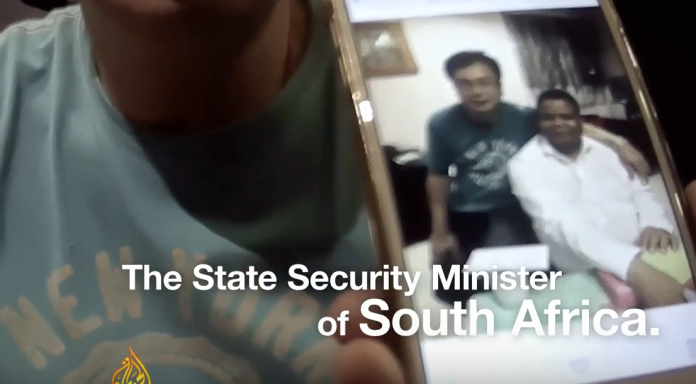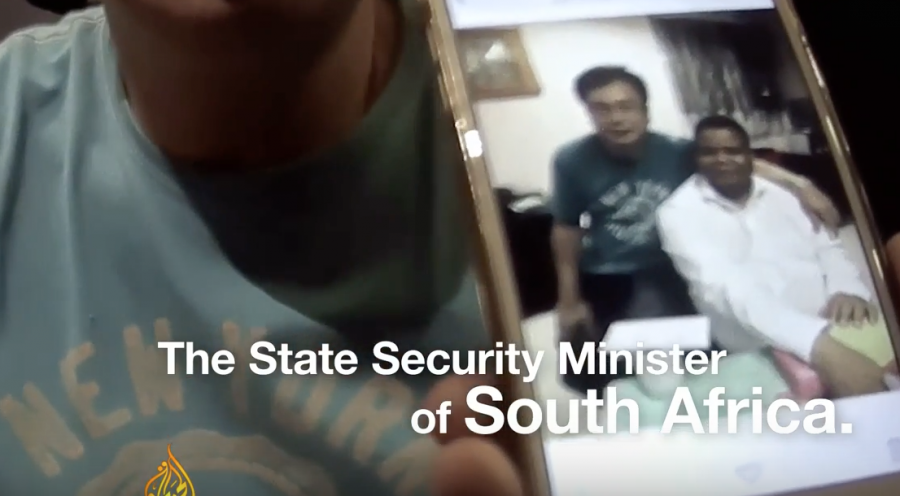 South African Police Service's special crime division, the Hawks, has announced it will seek advice from the National Prosecuting Authority (NPS) on whether to continue its inquiry into the alleged involvement of South Africa's Minister of State
Security, David Mahlobo, in rhino poaching.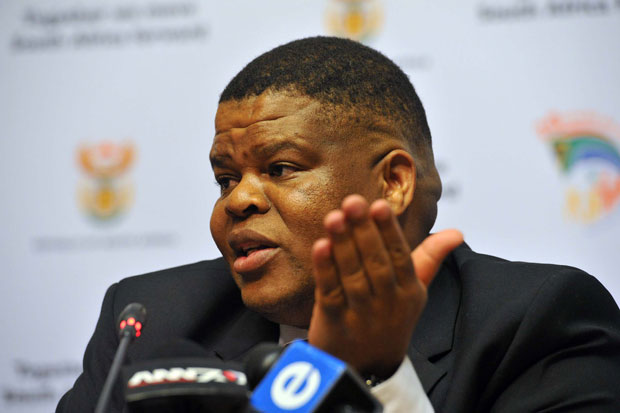 Mahlobo was implicated in an Al Jazeera documentary, The Poacher's Pipeline, broadcast in November 2016, which alleged that he has close ties with a suspected rhino horn trader.
The Minister denied the accusations and said in a statement that the basis of this connection was said to be his visits to a local Mbombela spa, owned by self-confessed criminal Guan Jiang Guang.
Mahlobo claimed that at the time he visited the spa, he had no idea what Guang was involved in and that "I am not a friend of the guy".
An investigation into the allegations was started, but – according to a report by the SABC – Hawks is now uncertain whether to continue with the inquiry as the Guang family have disappeared!
Hawks spokesperson, Hangwani Mulaudzi, told the SABC the disappearance makes it difficult to conduct a proper investigation and "we will seek advice from the NPA, as to whether we should continue with inquiry or not".
Some reactions from members of the South African conservation community include questions as to how the Guang family were able to disappear without the Hawks – who specialise in serious organised crime and corruption – being able to find them.
A South African-based group 'Save Our Rhino' tweeted: "Are we seeing another cover up?"
Meanwhile 11 suspected poachers were arrested on Friday in the Kruger National Park; and police in Mpumalanga are searching for more suspects following the poaching of three more rhino over the weekend.
When David Rhino Mahlobo enjoy massage at Rhino camp #MomentsThatMade2016 pic.twitter.com/0LRhg5ji5p

— Thami (@DavidMilis) November 28, 2016
#sapsMP 6 Rhino horns found in Hazyview area. Anyone with information is requested to call #SAPS 0728785172. NP https://t.co/jPfgn7jmCH pic.twitter.com/iBrQiRGMB3

— SA Police Service (@SAPoliceService) January 16, 2017