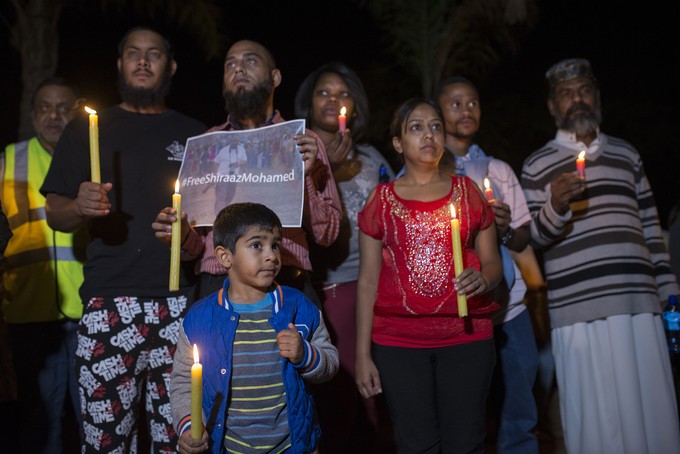 Family, friends, community members and media colleagues of kidnapped South African photojournalist Shiraaz Mohamed gathered at the Lenasia South Civic Centre on Wednesday night to hold a prayer vigil in which they called for the safe return of the lensman.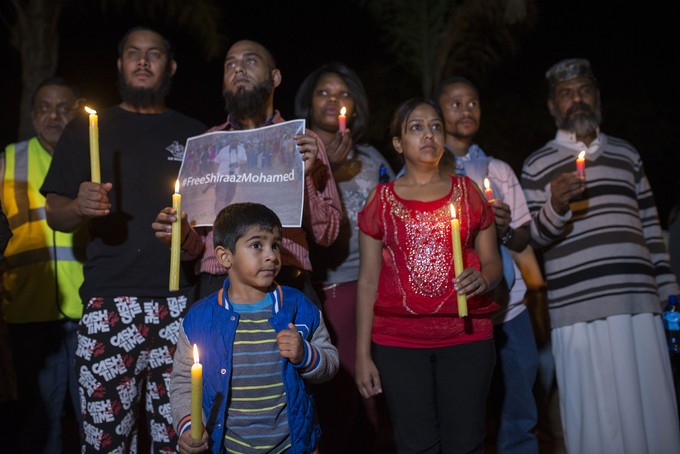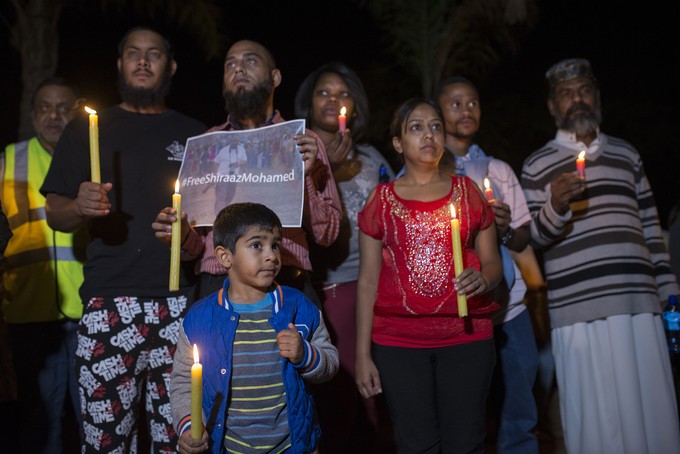 At the multi-faith prayer service community leaders spoke of the easy going, warm-hearted and generous nature of Mohamed who was taken by armed men last week Tuesday as he was trying to make his way back into Turkey from Syria.
The kidnappers indicated that he would be released after two days after a 'misunderstanding' was cleared up but he has not been seen or heard of since the incident.
Mohamed was in Syria to document work for the NGO Gift of The Givers and to highlight the plight of refugees and civilians displaced by the ongoing conflict in that country.
Since his disappearance Syrians in Idlib province have taken to the streets to demonstrate against his capture and to demand his release.
Dennis Ferrell, the head of the Associated Press photo service in Africa and a close friend of Mohamed, warmly described his love for the still image and the manner in which he was always asking for advice on how to improve his work.
Mohamed runs a community newspaper in Ennerdale and Roshnee and was always looking to highlight social issues affecting these communities in his papers.
Having taught himself photography Mohamed has since travelled to Gaza to document the effects of the Israeli blockade, Madagascar to highlight climate change and child marriage, Malawi during the floods in that country and Nepal after the massive earthquake. He has also covered a wide variety of local stories. He has worked for international wire services as well as the United Nations.
The desperate plight of the Syrian people was an issue that was affecting him deeply and he made the journey in the hope that his images could raise awareness and lead to some positive change.
A family statement released by Mohamed's ex-wife and friend Shirley Brijlal earlier in the day noted: "It is all becoming too overwhelming for myself and Shiraaz's family… We are paralysed with worry and concern for Shiraaz."
South Africans were urged to use the hashtag #releaseshiraazmohamed on social media to advocate for his safe return home to his family.
To create awareness of Mohamed's plight, a Gift of the Givers-run refugee camp in Idlib province in Syria has been renamed after him.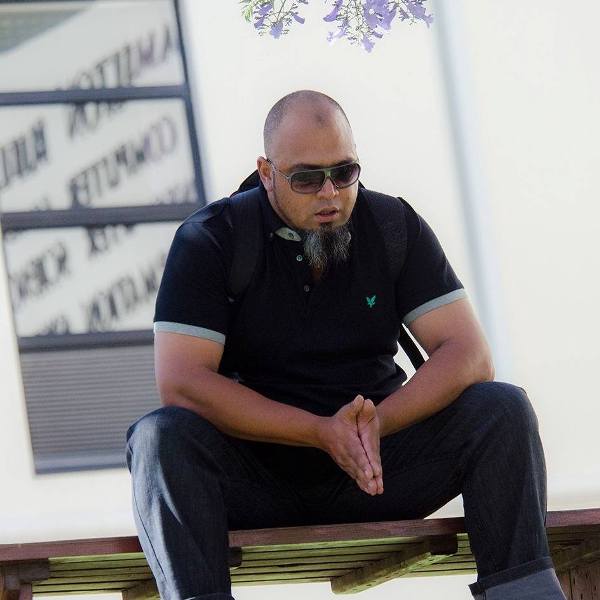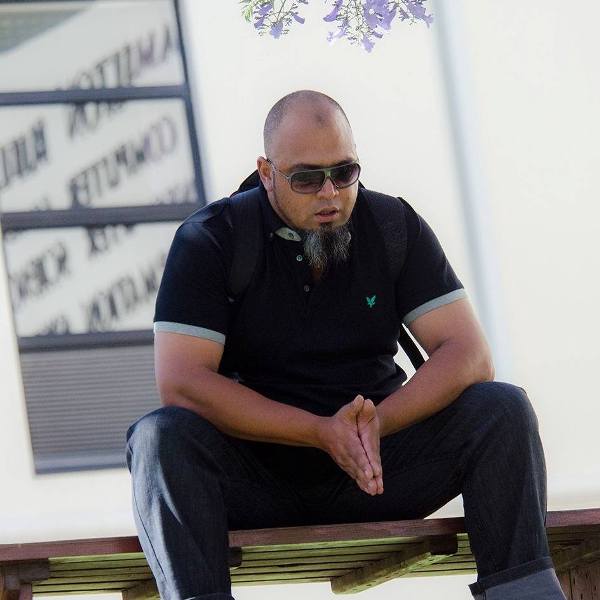 SA Photojournalist #ShiraazMohamed was kidnapped in #Syria on Tuesday. Pls help get #ReleaseShiraazMohamed trending. Praying for his safety. pic.twitter.com/1VftdlthPx

— Ilanit Chernick (@LanC_02) January 15, 2017
#ShiraazMohamed 12 days later, still no sign of him. We pray for his safe return. If he was "abducted" why no ransom demands?

— Yusuf Abramjee (@Abramjee) January 21, 2017
Photojournalist, Shiraaz Mohamed, was kidnapped trying to leave Syria. He has been missing for 12 days. #ShiraazMohamed pic.twitter.com/SVDEnfI5J2

— The Daily VOX (@thedailyvox) January 21, 2017
Medical staff & residents of #Darkoush stand in solidarity with kidnapped photojournalist #ShiraazMohamed. #ReleaseShiraazMohamed #sabcnews pic.twitter.com/prtytR9qp1

— Jamaine Krige (@jour_maine) January 15, 2017
Praying for the safe return of SA photo journalist #ShiraazMohamed who was abducted in Syria. pic.twitter.com/A7Q7nx0k2F

— Ismail Vadi (@ismailvadi) January 18, 2017
Source: www.groundup.org.za