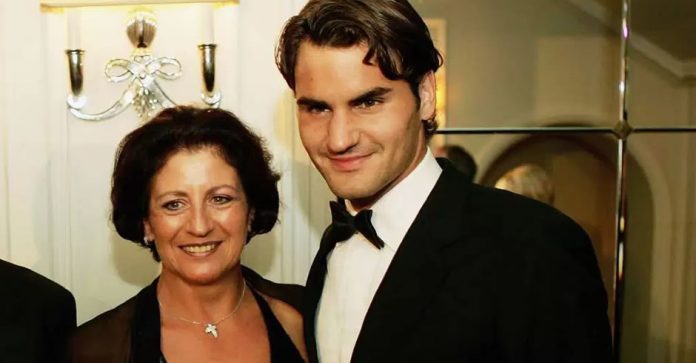 Swiss tennis player Roger Federer credits much of his success on and off the court to his mom, Lynette, and to the family's trips back to her homeland of South Africa when he was growing up.
According to Roger's dad, Robert, Roger inherited his athletic gifts from his mom… whom he admits is a better tennis player and golfer than him. Lynette (née Durand) grew up in Joburg and was a top athlete at school in several sports, including hockey which she finally had to quit because of leg injuries.
Swiss-born Robert met Lynette during a holiday to South Africa when he was in his 20s. They married in 1973 and moved to Basel, Switzerland… where they had two children, Roger and his older sister Diana.
Roger credits the family trips back home to SA for helping inspire him to start his Foundation when he was just 22. At the time he'd started winning money on the tennis tour, and wanted to share with those less fortunate.
When asked where his motivation to give back comes from, he says: "I think it comes from the values of my parents; and me, myself, when I was young being in South Africa… seeing that Switzerland is different to southern Africa, that you can have a big impact if you do it the right way."
His Foundation is now active in six countries in Africa, as well as helping financially disadvantaged school goers in Switzerland. And his mom loves accompanying him "back to my home country" to visit the crèches in the Limpopo Province where his Foundation has partnered with READ Education Trust since 2010.
He praises his parents for having never been pushy, and for always being interested in his life. In an article on Heavy.com Lynette says her advice to parents of gifted children is: "The children have to put their hearts and souls into it. They cannot be forced to do it, not by the mother, the father, the school, or the coach."
Lynette also revealed in interviews (see below) that her earliest memories of Roger as a toddler are of him with a racquet and ball and hitting against a wall or garage for hours. She says he was not always the gentleman we see on court. As a child he was hot-tempered and would even throw his racket on the ground during matches. According to Lynette, she and his father were never angry with him for losing… only ever for his bad behaviour. She said she would point out afterwards that he had just helped his opponent win by letting his behaviour send an invitation to be beaten.
Mum and Dad! Roger Federer's mother (a South African expat) and father
At the Australian Open last year (2017) they were opponents… but in reality, Roger and Rafa are good friends:
We're celebrating the 13th anniversary of the RF Foundation. Some reflections on what has been an impactful journey: https://t.co/rOAKILGYVx

— Roger Federer (@rogerfederer) December 16, 2016