Photos of a teacher's kindhearted gesture during an athletics race in the Northern Cape is sweeping social media. Riaan van Straten scooped a Grade R-3 athlete up, onto his back, when he was told there was a "problem". Angela Motswamere (5) desperately wanted to participate in a 60 metre race with her friends.
Riaan told Netwerk24 that when he first was called to help her, he thought she was paralysed and sitting on her knees… but then realised that both her legs are amputed beneath the knee.
Without hesitation he scooped her up and ran the race with her giggling on his back all the way…
The heartwarming incident took place at Curro Independent School, a private school in Kathu that strives for "academic excellence but we employ a holistic approach to developing each learner to become an educated, confident adult throughout life".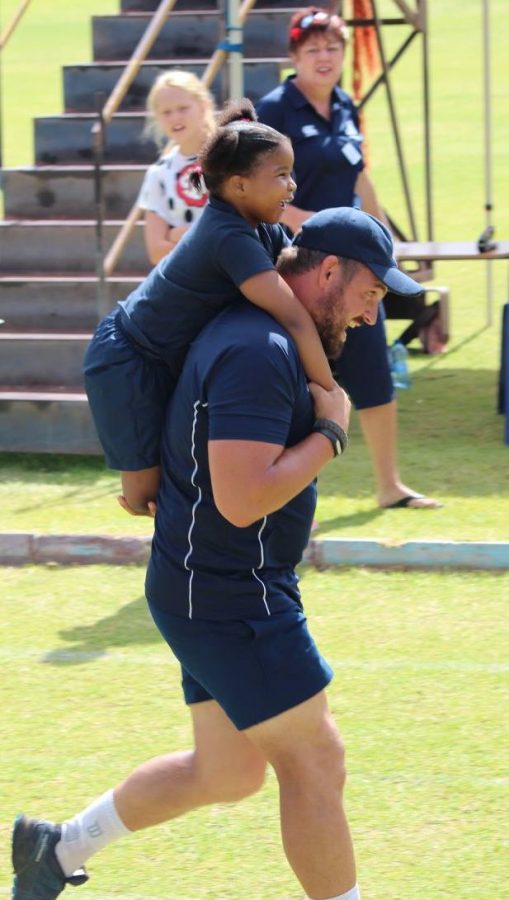 Van Straten, who heads up sport at the school, said he was surprised by the incredible reaction the photos have had, saying: "I expect every guy to be like that. That is how I was brought up."
He admitted he had to try hard to not finish last because "it was heavy going with Angela on my back… But it isn't where we finished the race which mattered."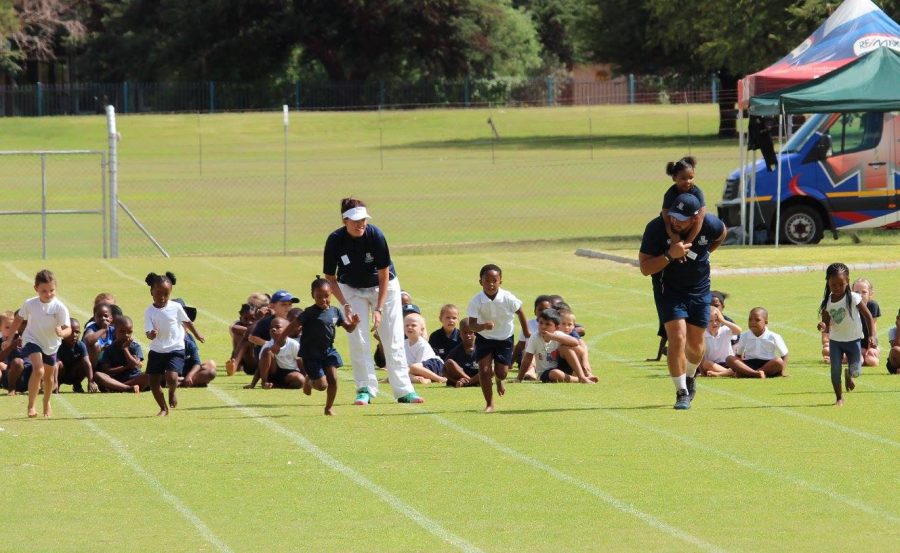 Apparently the cute and gutsy youngster would have run with or without van Straten's help… but she certainly enjoyed the race. "I couldn't see Angela's face while we were running, but when I put her down, she laughed all the time and was all smiles. That was the most precious. She and I had both enjoyed it."
Van Straten told Netwerk 24 that part of the reason he didn't hesitate to help is that he himself has a daughter with a challenging heart condition who has already undergone three open heart surgeries.

The school says it has been inundated with messages of gratitude since they uploaded the photos (along with 90 others).
All photos from FB/Curro Kathu Independent School