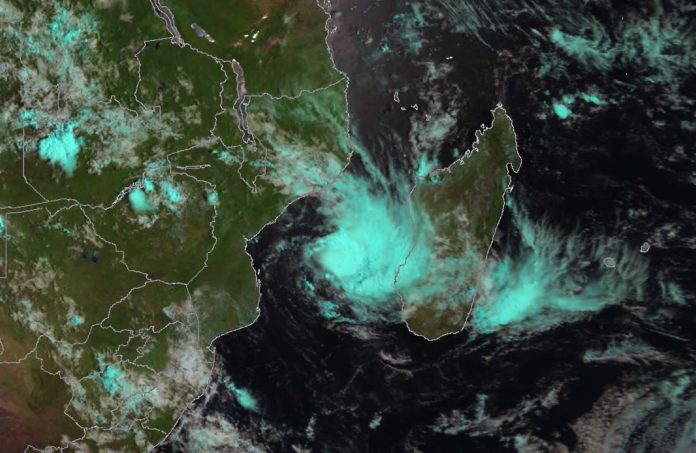 A tropical weather system, bringing floods and heavy rains, is expected to affect parts of Mpumalanga and Limpopo provinces, including the Kruger National Park, later this week. If the storm develops as expected, it will be called Dineo. (IMPORTANT – VIEW LATEST CYCLONE DINEO UPDATES – PHOTOS & VIDEOS.)
The South African Weather Service (SAWS) announced Monday that it has been monitoring the development of a tropical weather system in the Mozambique Channel over the past few days.
"This weather system has the potential to result in severe weather impacts over the north-eastern parts of the country later this week" although the most severe weather damage is expected in southern Mozambique.
The national weather service warned that the current tropical low (as seen in the satellite image below) is expected to intensify within the next 24 hours, to become a moderate tropical storm (associated with winds of 63-88km/h).
At that point it will be assigned a unique name – DINEO; according to a pre-defined alphabetical list, valid for the 2016/2017 tropical storm season in the South-West Indian ocean region. (The last such system was called CARLOS.)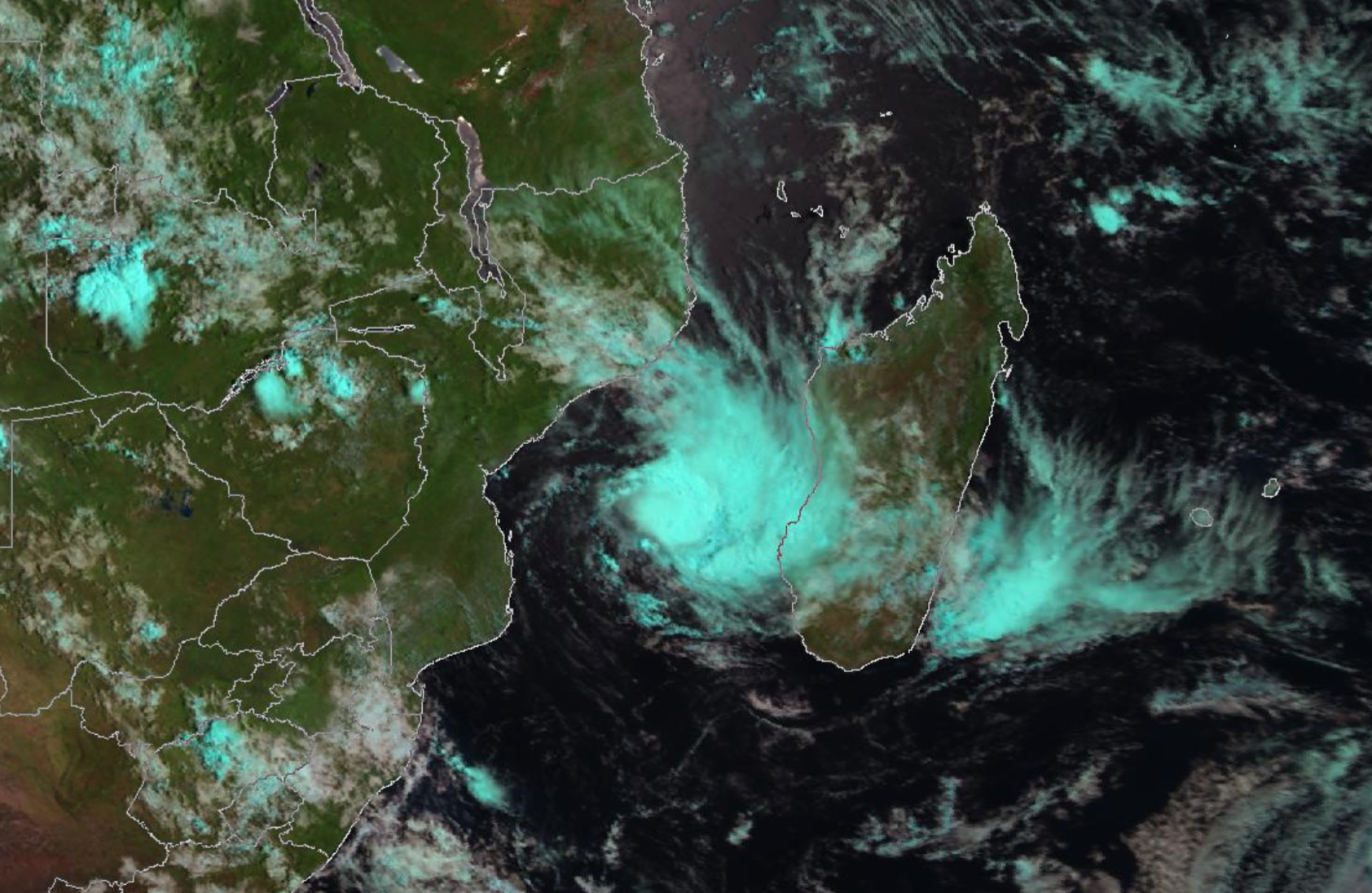 "DINEO" is expected to follow a predominantly south-westerly track over the next few days, whilst intensifying further, to reach the severe tropical storm (winds of 89-117 km/h) on the morning of 15th February, when it is projected to be just seawards of Massinga and Inhambane on the coastline of southern Mozambique.
From Wednesday to Friday, it is expected to move into the inland region of southern Mozambique, bringing heavy tropical rain to the sub- region.
During Thursday and Friday, the north-eastern parts of South Africa, including parts of the Kruger National Park, may experience heavy rain as well as localised flooding, although not likely to be as severe as the scenario expected for southern Mozambique.
Whilst there is much uncertainty regarding the location and timing of the storm's impact within South Africa, the most likely areas to be affected include the Ehlanzeni district (including the Kruger National Park) in Mpumalanga as well as Mopani and Vhembe districts in Limpopo, before spreading to other districts in Limpopo.
Although this tropical system is likely to bring heavy rainfall, flooding and possibly wind damage, it is NOT expected to intensify to the tropical cyclone stage before it makes landfall (which would mean extremely powerful and destructive winds).
Whilst much rainfall is expected, SAWS says it should dissipate within 36 to 48 hours of moving inland.
The public is urged to regularly follow weather forecasts on television and radio. Updated information can also be found at www.weathersa.co.za as well as via the SA Weather Service Twitter account @SAWeatherServic
Source: www.weathersa.co.za/
Sabie River, Kruger National Park, Flows after Downpour, January 2017
The Kruger National Park experienced heavy rains and flooding just last month.
Skukuza Camp was Flooded, Kruger National Park, January 2017