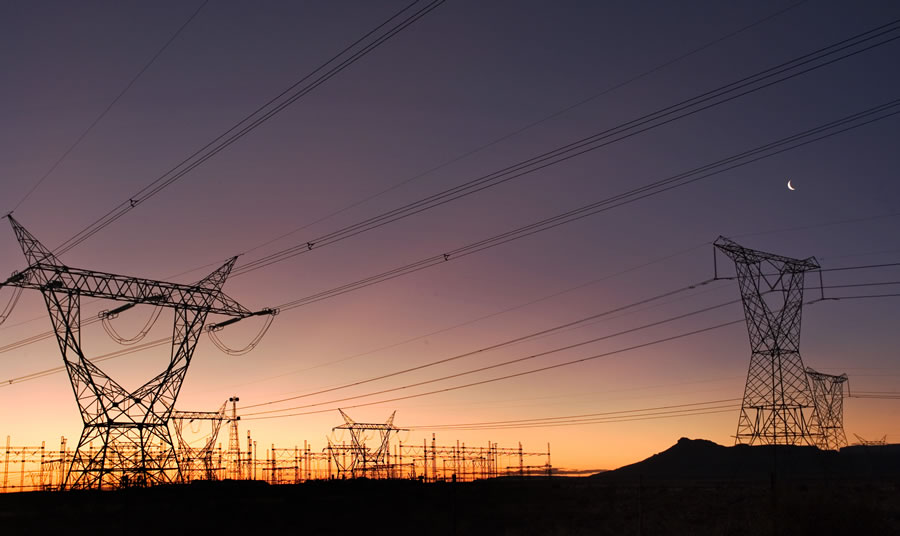 Two separate reports have revealed that Eskom's loadshedding 'problems' in 2008 were in fact – allegedly – deliberate… in a ploy by top management figures, at South Africa's national power provider, to line their own pockets.
The two probes into the blackouts – by Dentons and Deloitte – which were commissioned by Eskom and conducted internally to investigate the cause of the loadshedding issues, apparently reveal corruption by senior Eskom executives.
The first report – by Dentons – was kept from the public since it was submitted two years ago, but following public pressure Eskom's chairperson Ben Ngubane allowed a 'cleansed' version of some contents (with the names of the executives redacted) to be released to a few people earlier this month.
Although Eskom says they acted on several of the recommendations of the report, Dentons reportedly claim the investigation should have continued.
According to the Financial Mail, there were details in the report of family dealings, deliberate load shedding, suspicious procurement deals, poor management of contracts and an exploitation of National Treasury regulations.
Eskom previously denied there was another report, but another one – conducted by auditing firm Deloitte in 2011 – has now come to light, as reported in The Times today. The report investigated the emergency procurement contracts made in 2008… and apparently names former Eskom manager Koos Jordaan as being the main negotiator who allegedly profited from the load shedding, after reportedly being assigned to purchase R10-billion of emergency coal during the blackouts.
The report says: "It would appear that Mr Jordaan, and other Eskom employees, circumvented the prescribed Eskom tender policy and procedure by appointing suppliers under the emergency mandate when, in fact, these services did not relate to the emergency period and should have been dealt with under the normal Eskom procurement policies and procedures." 
Jordaan resigned soon after an investigation was launched into some of the 'irregular' contracts, one of which he had allegedly signed with a friend. He now works for a private coal company.
The report concludes that the 2008 emergency was not managed in Eskom's best interest, and resulted in wasteful expenditure. SA reportedly lost about R300-billion during the various load shedding blackouts.
South Africa's President Jacob Zuma was allegedly made aware of the report in 2014. 
Upon the revelation of the second report, Eskom has pointed out to Fin24 that it acted responsibly by initiating the internal probes to sort out the internal issues, and that it has acted on recommendations.
South Africa's Loadshedding Produced Many Jokes and Memes