Cape Town's dam levels are at a 37 year low… and yet, according to authorities and many living in Cape Town, not everyone is taking the water situation seriously.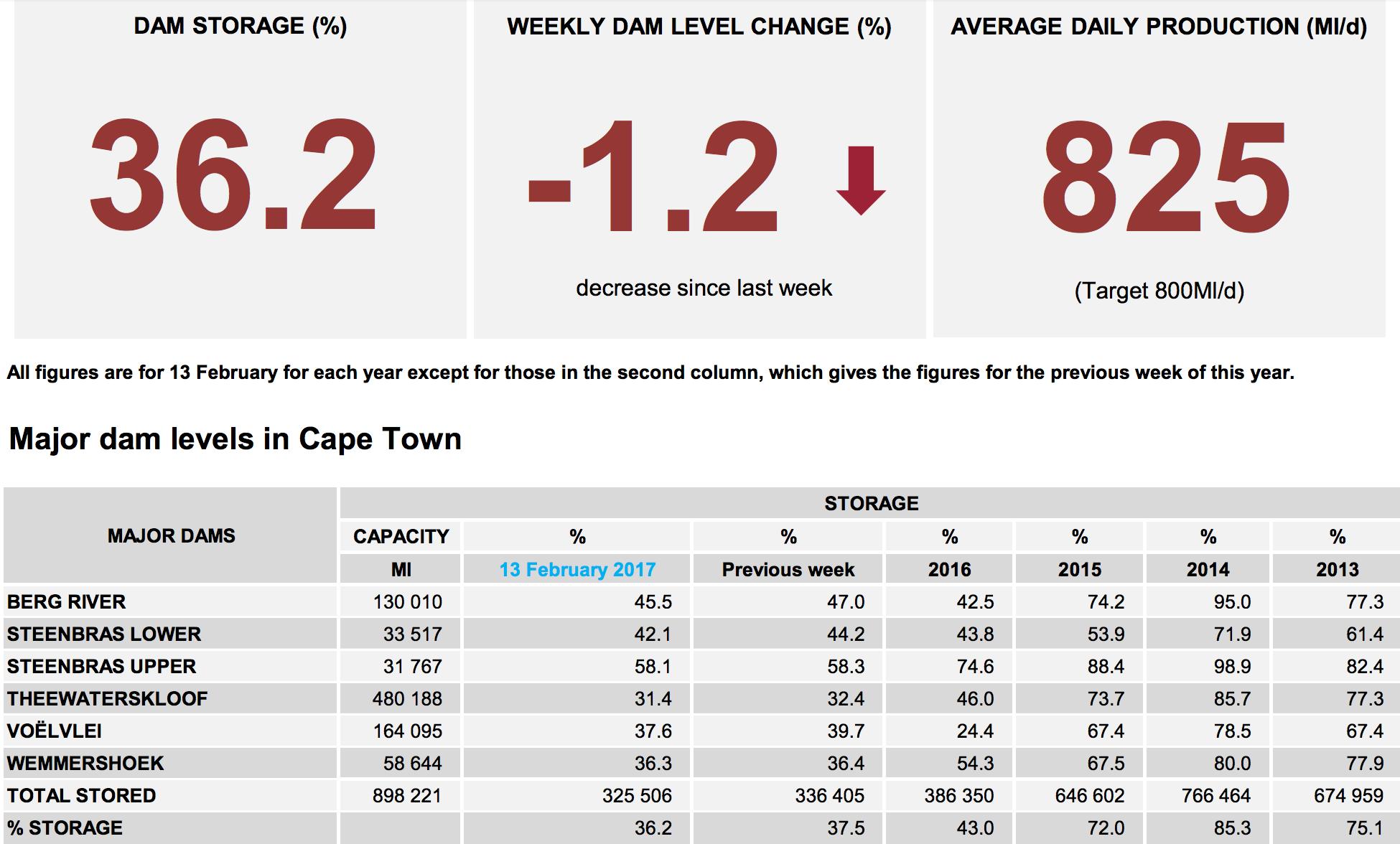 Somerset West vlogger Nic Red decided to do something about it – by filming four of the major dams with a drone.
He says: "Take a look at 4 of our Western Cape dams – Steenbras Dam, Theewaterskloof dam, Voelvlei dam and the Berg River dam. Purely drone footage to give us all some perspective on how low our dams really are and to remind us that the water restrictions are real."
This week's average storage level is 36.2%. At the same time in 2015 it was over 70%. Cape Town reportedly only has about 135 days of usable water left.
Cape Town has implemented Level 3 Water Restrictions, effective since 1 February 2017.
Our Dam Levels Bird's Eye View | Steenbras Dam | Theewaterskloof | Voelvlei | Berg River
To understand what the above footage means, watch below…
Cape Town dam levels with statistics