South Africa will soon be introducing its own version of the wickedly popular Cards Against Humanity game that has swept the western world… and all South Africans are invited to take part in creating it!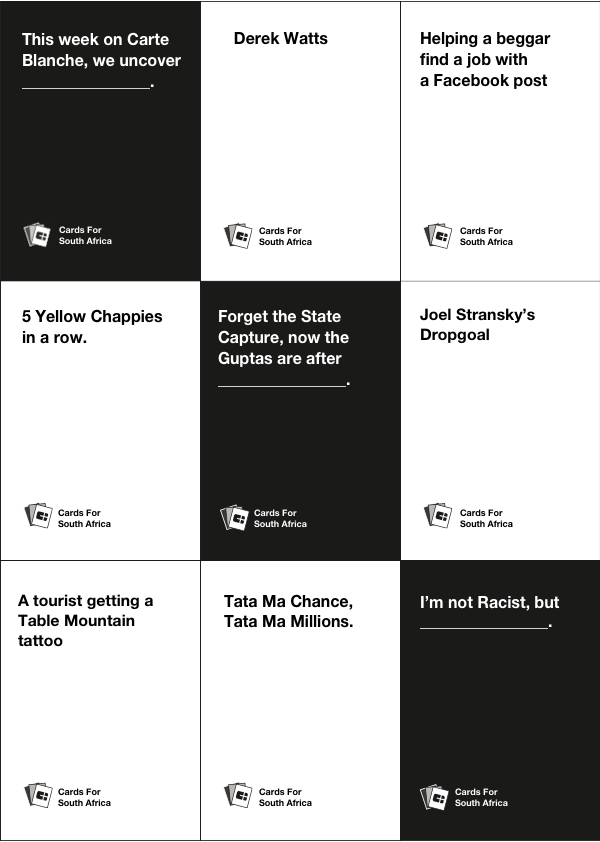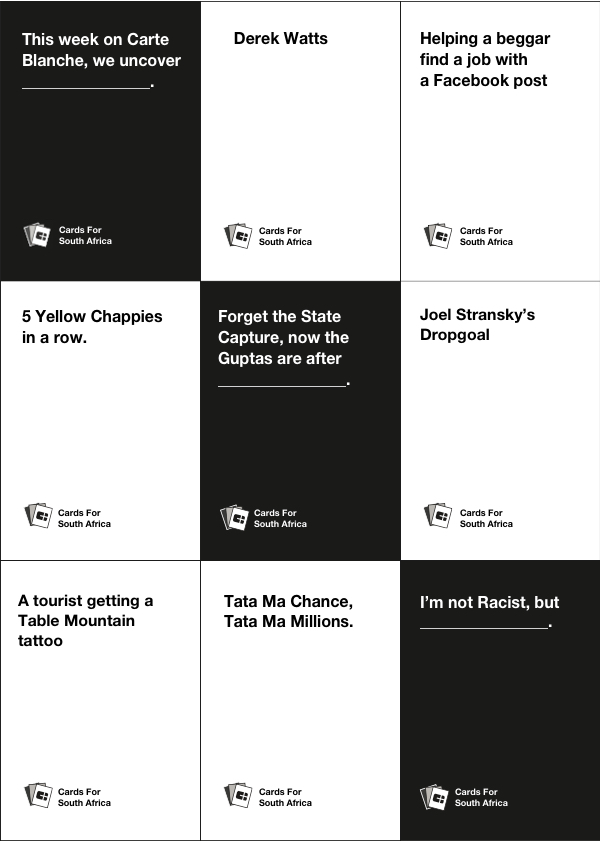 Cards Against Humanity is a party game in which one player reads a 'fill-in-the-blank' statement from a black card, and the others complete it by answering with their funniest white card… which usually includes words or phrases typically deemed as offensive, risqué or politically incorrect. Whoever has the funniest white card wins.
The American game is wildly popular all over the world, including in South Africa.
"The only problem? It's American," says Jonathan Berkowitz, co-ordinator of South Africa's very own version of the game. Countries like Canada, Australia and Britain already have their own versions.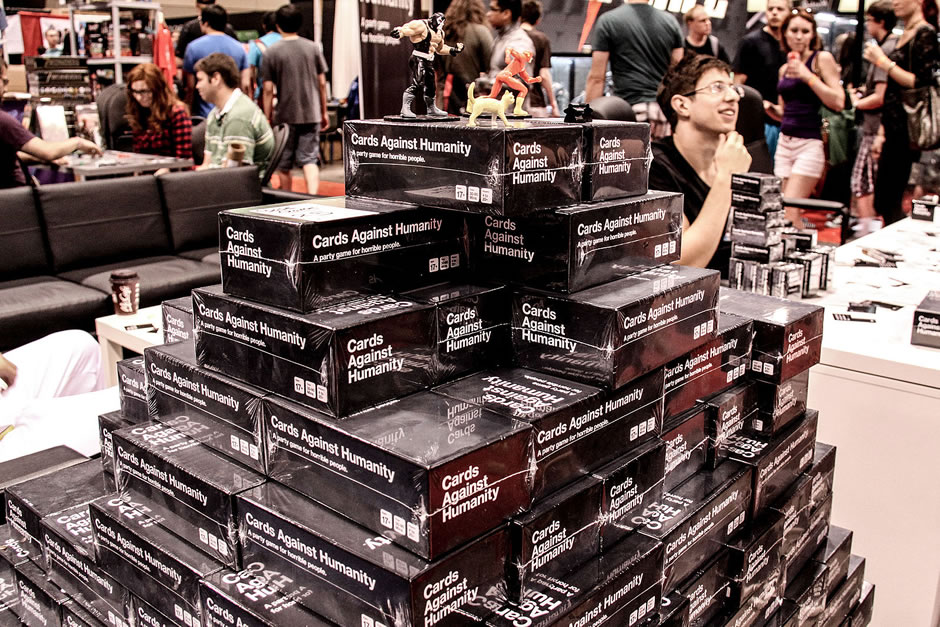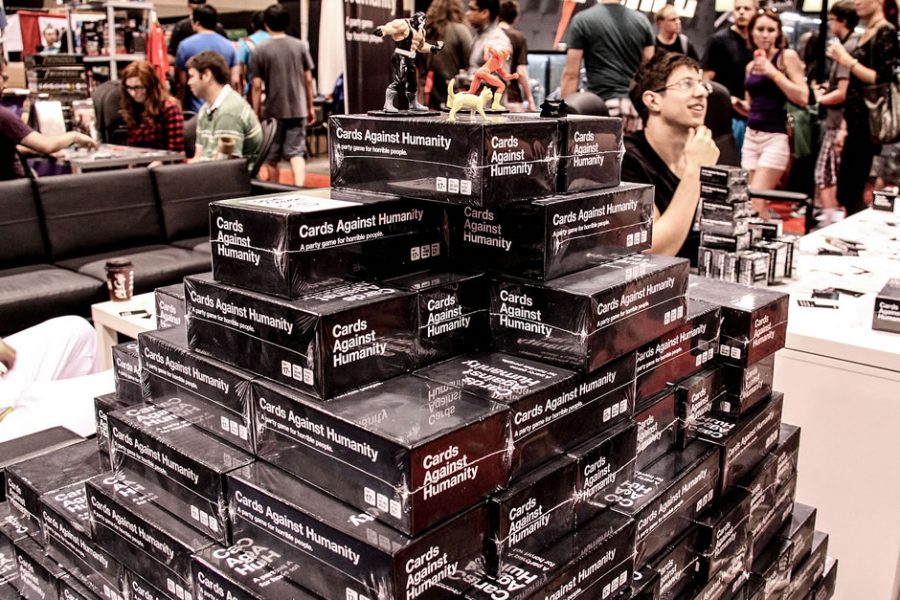 "I wanted to play the same old game I know and love, but that was uniquely South African – complete with all of our own colourful phrases, cultural references and whacky politicians," says Berkowitz. As we know, there's no shortage of those! And it seems that many South Africans feel the same way.
Since launching the idea one week ago, the website (cardsforsa.carrd.co) has had over 400 signups with no real marketing conducted. And Berkowitz is inviting South Africans to create their own version by suggesting their ideas.
"We are totally 'crowd-creating' the SA version," continues Berkowitz.
"Using a Google Spreadsheet, we're encouraging ordinary South Africans to submit their ideas for cards. We are trying to make this a game by all South Africans, for all South Africans."
Once complete, the game will be available to download for free. You can sign up on their website (cardsforsa.carrd.co) and it will be sent to you once complete.
South Africans have rushed to take up the task, already submitting cards like:
Question Cards:
"This week on Carte Blanche, we uncover ______."
"Madam Speaker, Point of order! Point of order! We MUST discuss _____."
"The eleven national languages just don't have the words to describe ________."
Answer Cards:
"Our system is currently offline"
"Derek Watts"
"Touching me on my studio"
To submit your own ideas, please see below…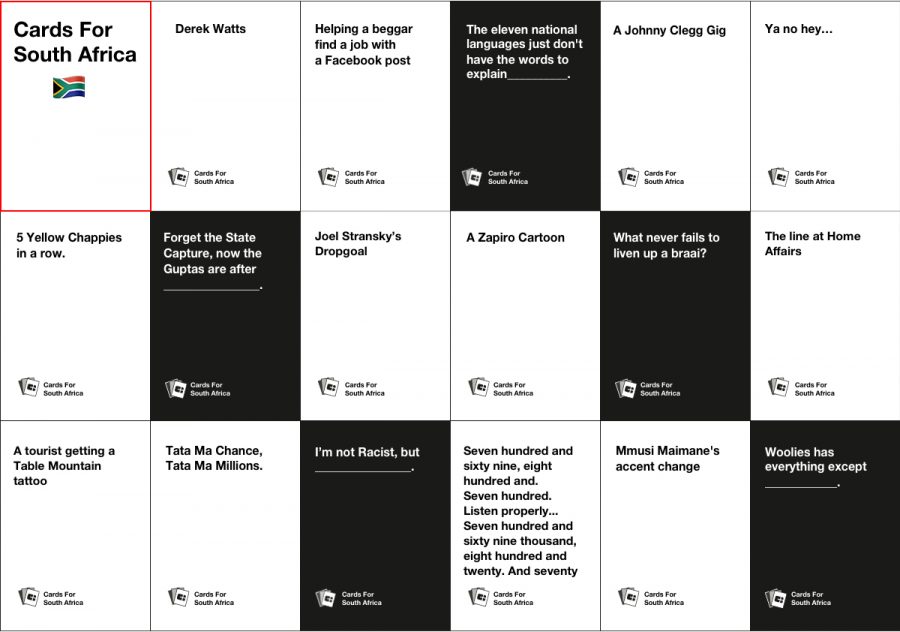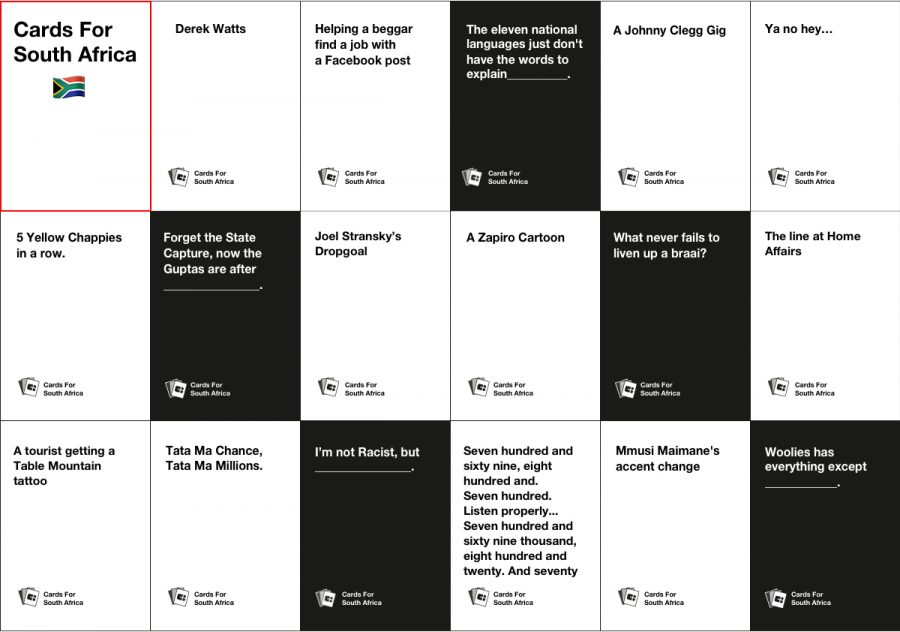 MORE
Visit cardsforsa.carrd.co to submit your own ideas.