In the early hours of this morning, a South African couple tried desperately to rescue a pod of disoriented dolphins that had swept up onto the shore in front of their lodge in Mozambique. The dolphins had become caught in the devastating path of Cyclone Dineo (which has since been downgraded to a tropical storm since making landfall).
Cashew-Bay Lodge owners Derek and Wendy Flaxman, who are now permanent residents in Mozambique, say they were "blessed" with no cyclone damage to the Lodge… but they were caught up in the drama of Dineo as they struggled to help stranded dolphins in Inhassoro.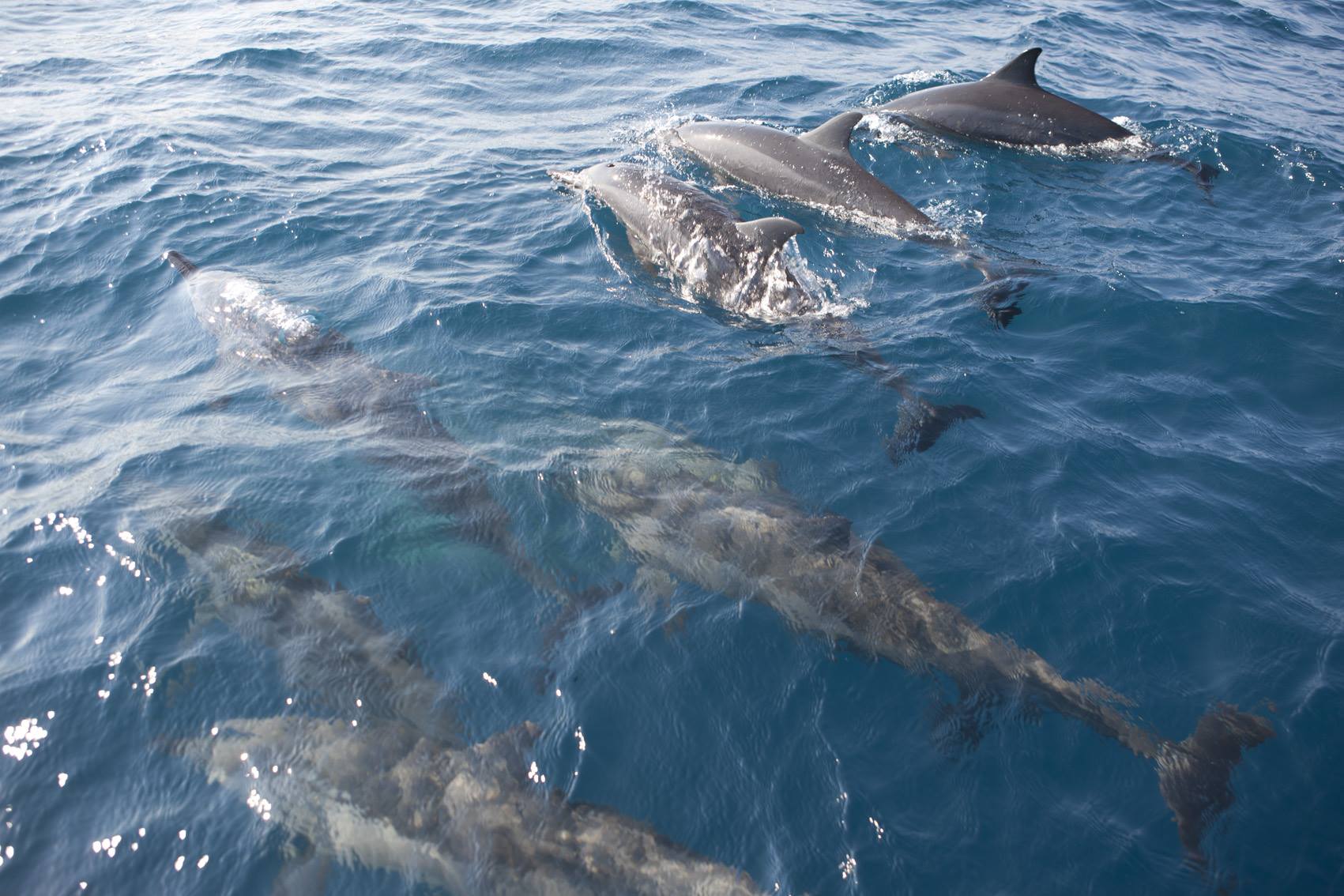 "At approximately 01h00 early morning, I discovered the dolphins while switching the beach light on at the beachfront of Cashewbay Lodge," Derek told SAPeople. "It was dark and I wanted to check if there was much erosion on the dune from the cyclone…
"I then heard the dolphins' sound through their breath hole." At first he wasn't certain what the strange sound was… but sadly, as he walked down onto the beach and followed the sound, he discovered the pod beached about 50m from the then low tide.
"They must have been stranded there for at least three hours," he says.
Derek then rallied a team together at 01h30 to help carry the dolphins into the water as quickly as possible – he phoned the Lodge staff who came from the village, and some friends from further down the beach, and together they rolled the dolphins gently into a tarpaulin sling and had four people carry them, waist high, into the water.
"They however were disoriented and kept returning to the beach… and we kept helping them back into the water. After a few attempts they seemed to swim out. It was dark so we could only see a few metres out…"
Derek and Wendy are hoping the surviving dolphins did swim out to deeper water.
"There were between 14 and 16 dolphins in the pod. Eight, including two babies, had passed away before we could get to them… 
"A sad night for us all," says Derek.
Derek's wife Wendy took the video during the night, using a cell phone that she was using as a torch. Derek says unfortunately it's poor quality but their concern was for saving the dolphin. (Watch below.)
This morning Derek filmed one of the dolphins that didn't make it. (Watch below.) "Love them," he wrote on facebook, "and often have pods swimming with our boat around the Islands."
Hopefully the eight that were rescued will soon be swimming around Cashewbay's boat again…
Earlier today the fellow South African owners of another lodge in Mozambique reported the devastation after Cyclone Dineo wreaked havoc on their lodge, Mango Beach in Tofo, leaving the restaurant flattened, and their homes devastated.
Our prayers and thoughts are with all those affected by Cyclone Dineo.
Dolphin Stranded on beach in front of Cashewbay Lodge, Inhassoro, Mozambique
Rescue of 8 Dolphins, Mozambique