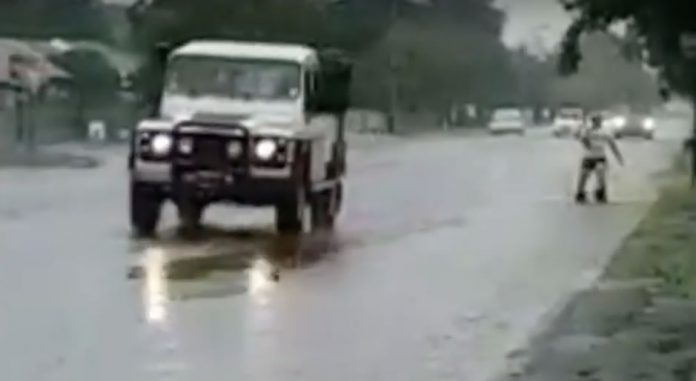 After a heavy rain storm in Bloemfontein in the Free State province of South Africa… one guy made the most of the downpour, by waterskiing down the flooded street!
The videographer can be heard at the start saying "When it rains in Bloem…", and later, as his mate skis past him, he yells "Lekker!"
The video was uploaded by CICA – Crime Intelligence & Community Awareness. CICA calls it: "Bloem by the sea ?" and says "#OnlyInSouthAfrica #ThisIsAfrica #TIA."
Although it's not only SA. A quick YouTube search reveals other videos of people waterskiing or jetskiing down flooded roads in Ireland, California and Thailand. But nobody seems to be enjoying it as much as the guy in Bloem!
Warning: This is NOT safe to try at home… or anywhere near a road!
Watch Waterskiing on the Streets after a Rain Storm in Free State, South Africa