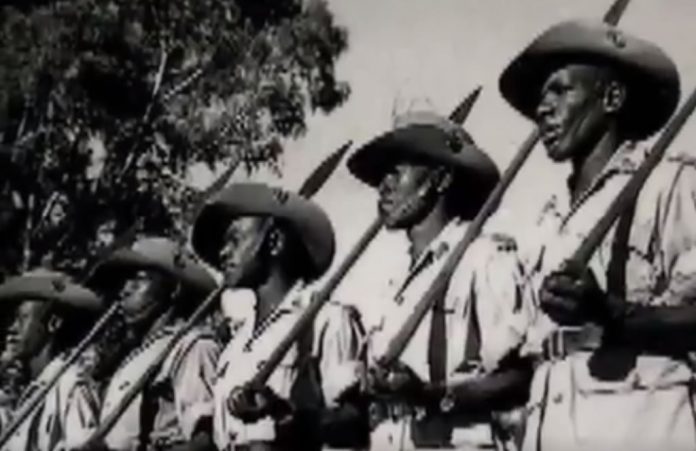 On a foggy morning 100 years ago in the English Channel, a British ship (SS Darro) collided with the smaller South African SS Mendi, by mistake. Within 20 minutes over 600 South African troops had drowned in the icy waters off Southampton.
On Monday Minister Jeff Radebe joined Britain's Princess Anne at a memorial service in Southampton to pay tribute to the soldiers who died so far from home and their loved ones.
Today, 21 February 2017, those men who lost their lives are being remembered at the Moses Mabhida Stadium in Durban, KwaZulu-Natal, at Armed Forces Day, attended by President Jacob Zuma.
A full mechanised parade of 300 military vehicles including tanks and 4,000 soldiers from SANDF will take part in a parade today.
The SS Mendi troopship had set sail from Cape Town on 16 January 1917, headed to Le Havre in France for service in World War One. It was carrying the last contingent of the South African Native Labour Corps – about 616 South Africans of which 607 were black troops, plus 30 crew members (mostly from Britain).
It is still considered one of the 20th century's worst maritime disasters in UK waters. Only four bodies were ever washed ashore (in the Netherlands). One is interred at Hollybrook Cemetery in Southampton where Radebe paid tribute.
The soldiers have, in recent times, been considered as both heroes and pawns – they were recruited to dig trenches and take part in non-combat work; and were not allowed to carry arms.
Minister Radebe said that South Africans had many lessons to learn from the soldiers.
Radebe said they temporarily suspended all their demands for equality so that the human race could be saved from itself.
He said: "They were brave young men who had responded to a call by the African political leadership of the time to voluntarily heed the call to serve. They were sons of brave fathers who had taken part in wars of resistance. They had been specifically recruited to learn and gain experience on how wars were fought in other parts of the world."
Radebe said: "Today, pride and honour belong to their fellow sailors, to the families and to our two nations because these men of the SS Mendi deliberately chose not to fear death."
Witnesses apparently said the men's last 20 minutes were spent listening to the words of Reverend Isaac Wauchope Dyobha who said: "Be quiet and calm my countrymen for what is taking place is exactly what you came to do." 
Addressing the crowds in Durban, President Zuma said Tuesday monring that the soldiers had joined the war "believing that their contribution would lead to a better treatment back home". He said "today we restore the dignity and humanity of the black soldiers who perished". 
[Watch] Centenary Commemoration of the sinking of the #SSMendi100 pic.twitter.com/XjQSkJiPFw

— South African Gov (@GovernmentZA) February 20, 2017
Hoisting of the South African and the SANDF flags at the #SSMENDI100 unveiling and wreath laying ceremony #ArmedForcesDay pic.twitter.com/eXXLLvAMqg

— South African Gov (@GovernmentZA) February 21, 2017
President Zuma unveils the #SSMendi100 Stone of Remembrance at the Maritime Museum in Durban. #ArmedForcesDay pic.twitter.com/vbOxabtT3z

— South African Gov (@GovernmentZA) February 21, 2017
Stone of Remembrance of the #SSMendi100 #ArmedForcesDay pic.twitter.com/UUS8sNhdaQ

— South African Gov (@GovernmentZA) February 21, 2017
President Zuma: Together today we restore the dignity and humanity of the black soldiers who perished. #SSMendi100 #ArmedForcesDay

— South African Gov (@GovernmentZA) February 21, 2017
Sources include SAnews.gov.za
Watch Armed Forces Day in Durban Live